Here are some different ways to prepare pasta so you can enjoy some delicious dishes.
Do you like pasta a lot but are you bored of always preparing it the same way? Do not worry, we present 4 ways to prepare pasta that you will love .
Prepare your ingredients to cook the following delicacies that, in some cases, may seem exotic to you. But this makes it more interesting, don't you think?
Pasta is a symbol of Italian food that is recognized worldwide. The interesting thing is that there are thousands of ways to prepare them. Some are more complicated than others.
We have made a selection of the simplest but exquisite recipes.
We bring you recipes with some conventional ingredients and others that you would probably never think of adding to them. We hope you enjoy them!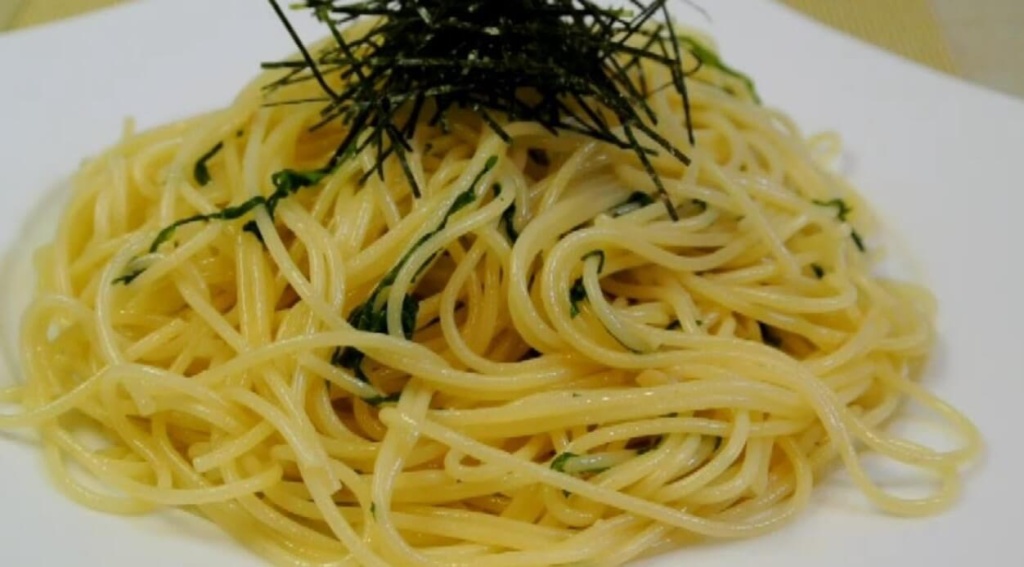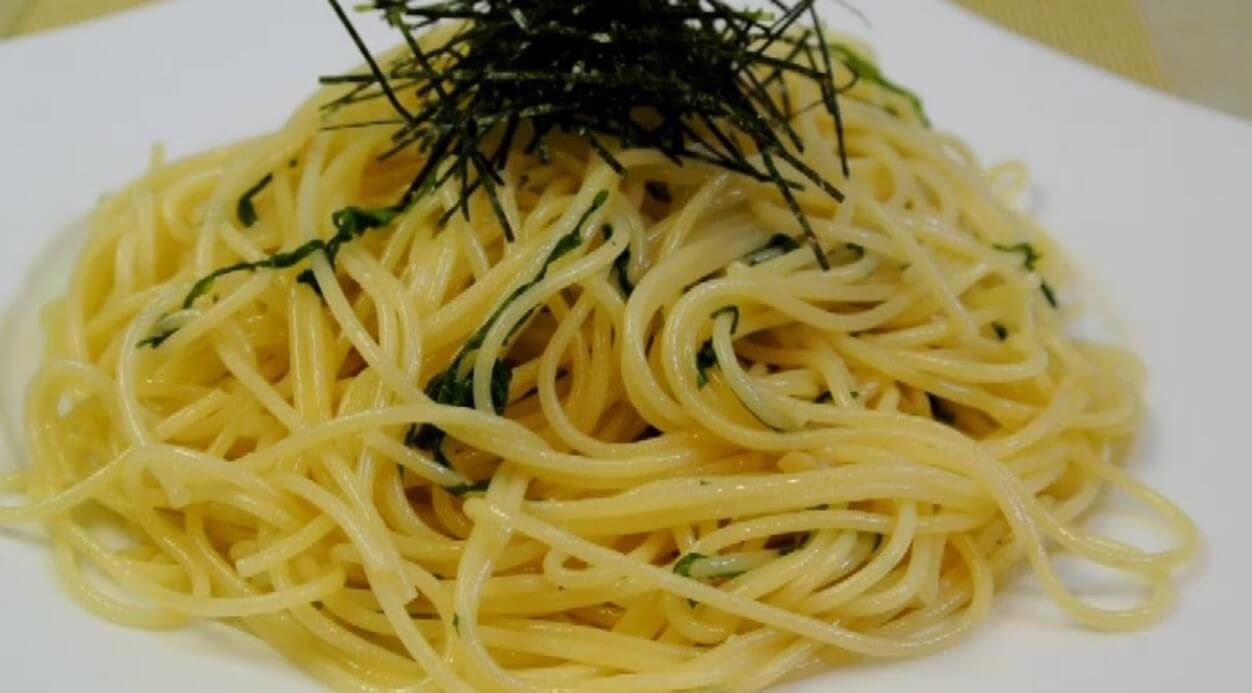 4 ways to make pasta
1. Spaghetti with vegetables and sweetbreads
Ingredients
1 clove garlic.
Salt and pepper to taste).
1 can of peas (200 g).
1 kg of chopped sweetbreads.
2 chopped carrots (60 g).
1 chopped white onion (60 g).
A package of spaghetti (500 g).
1 can of milk cream (250 ml).
1 branch of curly parsley finely chopped.
Preparation
Prepare the spaghetti with boiling water following the directions on the package. Add 1 teaspoon of salt for every 100 grams of pasta.
Then make a sauce while the spaghetti cooks. Put the onion and the minced garlic clove in the fryer. When the onion has a golden color, add the gizzards and also a little water. Cook for about 6 minutes, approximately.
Add the peas, parsley and also the carrot. Mix well and add salt to taste.
Then add the milk cream and cook for a few more minutes.
Serve a bed of pasta on a plate and pour the gizzards on top.
Visit this article: the best 10 recommendations for cooking pasta
2. Black spaghetti with scallops, vegetables and sobrasada
Let's tone it up a bit using black spaghetti and also scallop. Dare to prepare this dish that, in addition, you can serve as a first course.
Ingredients
2 packages of black spaghetti (400 g).
A little sobrasada (100 g).
Olive oil and salt (to taste).
1 red pepper (40 g).
1 green pepper (40 g).
4 large scallops (60 g).
1 carrot (60 g).
1 zucchini (60 g).
Preparation
To prepare pasta with scallops, the first thing you should do is put a pot of water to boil. Be sure to put in enough water.
Once it starts to boil, add the spaghetti and let it cook, with a pinch of salt and also a drizzle of olive oil.
While preparing the pasta, peel and cut the carrot into small pieces along with the zucchini and also the peppers.
Put the carrot pieces in a pan with olive oil and start cooking it.
Then add the zucchini and then the peppers.
When all the ingredients feel well cooked, add the sobrasada in pieces and then the already drained pasta. Mix everything well so that the flavor is well distributed.
Then, in a separate pan, fry the scallops.
Serve the spaghetti and on top of each plate place a fried stir fry.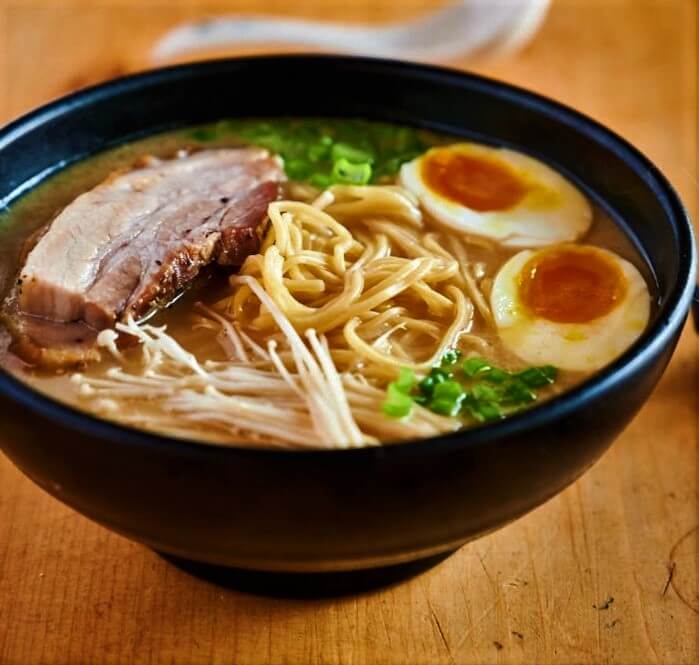 3. Macaroni with chorizo
We present you this very simple option to prepare pasta after a long day. Everything can be prepared very quickly, so don't be afraid to get down to business.
Ingredients
1 cup of grated Parmesan cheese (150 g).
2 packages of macaroni (500 g).
Oregano (to taste).
2 sausages (80 g).
1 onion (60 g).
1 garlic (20 g).
Preparation
Pour water into a pan with a pinch of salt. When boiling, add the macaroni and cook until soft.
Then fry the chorizo ​​in a small skillet over low heat until the fat begins to loosen.
While you fry the chorizos, cut the garlic and also the onion.
When you see that the chorizo ​​is frying slowly, add the minced garlic and onion to the same pan. Add oregano to taste.
When the ingredients are ready, add the macaroni and mix well.
Then, when the ingredients are well mixed, add half the Parmesan cheese and continue mixing for a couple of minutes.
When serving, add a touch of Parmesan cheese to each dish.
Also read : savory french toast
4. Spaghetti with pesto
When preparing pasta, people often worry about the carbohydrates that this food contains. Which is why we want to remind you that carbohydrates are not always bad, in fact they are an excellent source of energy .
So if you need a lot of strength and dynamism for your day, this recipe will certainly be a good option.
Ingredients
50 g pine nuts.
3 cloves of garlic (10 g).
2 sprigs of basil (2.5 g).
2 tablespoons of olive oil (30 g).
Salt and ground white pepper (to taste).
1 large package of spaghetti (400 g).
1/2 package of grated Parmesan cheese (100 g).
Preparation
Cook the spaghetti with plenty of water, salt and also oil. Drain and then let them rest. Also reserve the cooking water .
Also make the pesto sauce. Crush the basil leaves, garlic, cheese, pine nuts and oil in a mortar.
Then add salt and pepper to taste.
Add reserved water from cooking the spaghetti.
Mix the pasta with this sauce and then serve in a bowl.
Dare to prepare pasta in different ways and enjoy what the variety offers you. We guarantee that you will get out of the routine and also make your days, much less monotonous.
Don't miss:Spaghetti 4 Ways