Tips
7 Tips To Make Tofu Really Tasty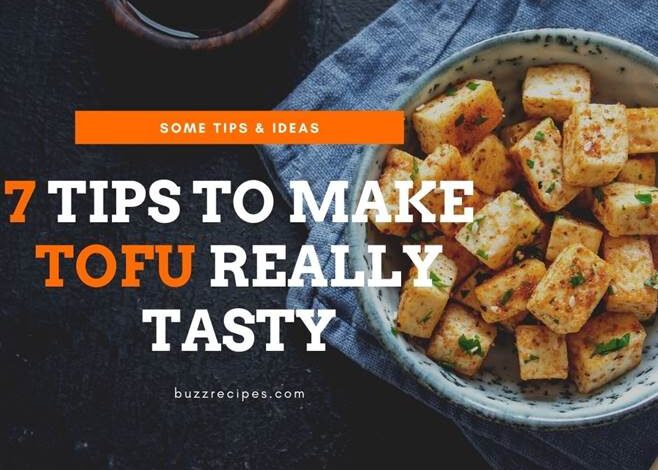 7 Tips How To Make Tofu Really Tasty
The tofu has many advantages: it is an alternative to meat is full of protein, it is easy to find, it's cheap … but it still remains a food unloved enough and above all intimidating. After all, tofu doesn't really have a flavor of its own, and not everyone likes its texture.
On the other hand, it is a super malleable product, that you can flavor at will and transform in many ways! We're talking about firm and extra-firm tofu; for the silky tofu, our tips are here !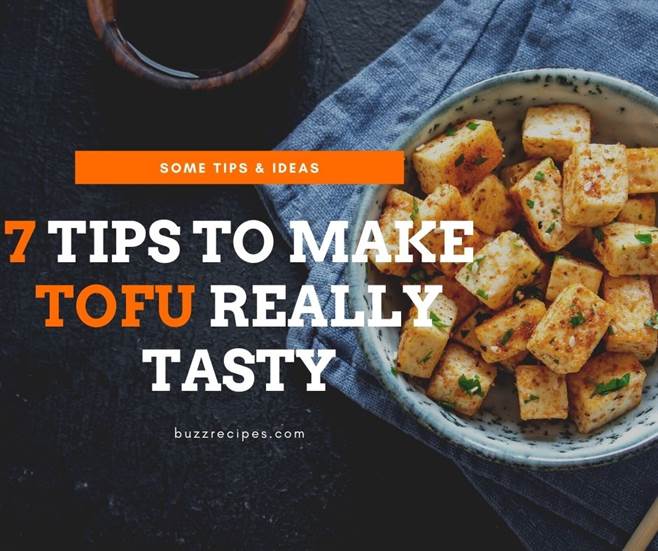 1-Squeeze it
Tofu is naturally spongy and when you buy it, it contains a lot of brine. Squeezing it releases this liquid and allows other flavors to "enter". It's very easy to do, but you have to plan it a little in advance. Try it and you'll feel like you've rediscovered tofu, guaranteed!
Cut a block of tofu into 4 slices.
Place paper towels (or a tea towel) on a plate then spread the tofu slices on top, side by side.
Cover with a few layers of paper towels or dish towels.
Cover the tofu with a heavy object (s), such as a cast-iron pan or griddle, plus cans or books.
Allow the liquid to escape for about 2 hours. You can also do this the day before and leave the tofu in the fridge overnight.
Then dry the tofu and cook as usual!
2-Marinate it
This is the only way to give it flavor. No need to do it very far in advance; 30 minutes before cooking and it's perfect!
3-Keep it away from the oil
Unlike the usual marinades that contain oil, tofu, which is quite watery, does not benefit from this ingredient. Instead, you can marinate the tofu with acidic and / or sweet ingredients: soy sauce, hot sauce, rice vinegar, lemon or lime juice, maple syrup, Asian condiments like Hoisin sauce, oyster sauce, etc.
4-Dip it in cornstarch
Before frying, dipping the cubes, strips or pieces of tofu in a bowl filled with cornstarch is probably THE most important thing to do. Not only will this small step create crispy edges, it will also prevent the tofu from sticking to the pan.
Also Read : Does Tofu Go Bad?
5-Cook it at high heat
We often have the reflex of slowly sautéing tofu with vegetables in a stir-fry. And of course, it's good! But the tofu can also be cooked more intensively, for example, "broil" in the oven for a few minutes on each side, on the BBQ, in a panini grill, or even in a cast iron pan at high heat, as we would do. for a steak.
Because grill brands enhance any food!
6-Prepare it differently
Another preconceived idea, because of its origins, is to always prepare Asian-style tofu. But there are plenty of other ways to do it!
For example :
With Italian spices and tomato sauce
With steak spices and caramelized onions in a bun
With Mexican spices in a chili
With North African spices in a couscous
With a "jerk" marinade and a tropical fruit salsa, Jamaican style
With barbecue sauce …
This is the recipe of Loounie (alias Caroline), who after all these years still remains among our favorite Quebec food Instagrammers. She offers a tofu broken up into pieces, flavored with maple syrup, soy sauce, and nutritional yeast then returned to the pan. It gives a crispy texture and an irresistible taste!
Also Read : Is Tofu Bad For You?