This banana pudding layered dessert is the perfect no-bake, make-ahead treat to make for a crowd. If you can find banana pudding flavored mix, go ahead and use it here. But vanilla is just as good ?.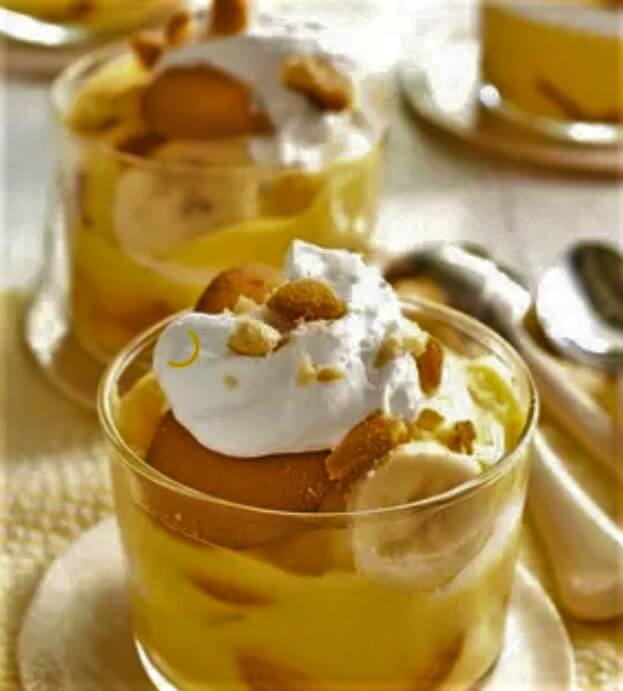 Yields: 8 servings
Prep Time: 0 hours 10 mins
Total Time: 2 hours 30 mins
Ingredients For the crust 1 1/2 c. ;
finely crushed Nilla Wafers 4 tbsp.
melted butter
Pinch kosher salt For the cheesecake 2
(8-oz.) blocks cream cheese softened 3/4 c.
granulated sugar 2 c.
heavy cream 1 tsp.
pure vanilla extract 1
(3.4-oz.) package instant vanilla pudding mix 1 3/4 c.
whole milk 5
large ripe bananas sliced 48
Nilla wafer, plus more, crushed, for garnish
Directions
Make the crust: In a medium bowl, stir together Nilla wafers, butter, and salt. Press into the bottom of a small rectangular baking dish. Set aside.
Make cheesecake filling: In a large bowl, beat cream cheese and sugar until fluffy. Beat in heavy cream and vanilla and until stiff peaks form. Set aside.
In a medium bowl, whisk together pudding mix and milk. Let pudding stand for 5 minutes until thickened. Fold pudding into the cheesecake mixture.
Pour half the filling into graham cracker crust. Add a layer of sliced bananas and Nilla Wafers, then pour the remaining half of filling over top. Add another layer of sliced bananas and Nilla wafers. Refrigerate until cool and set, at least 2 hours and up to overnight covered.
Top lasagna with cool whip, sprinkle with nilla wafers and top with remaining banana slices. Slice and serve.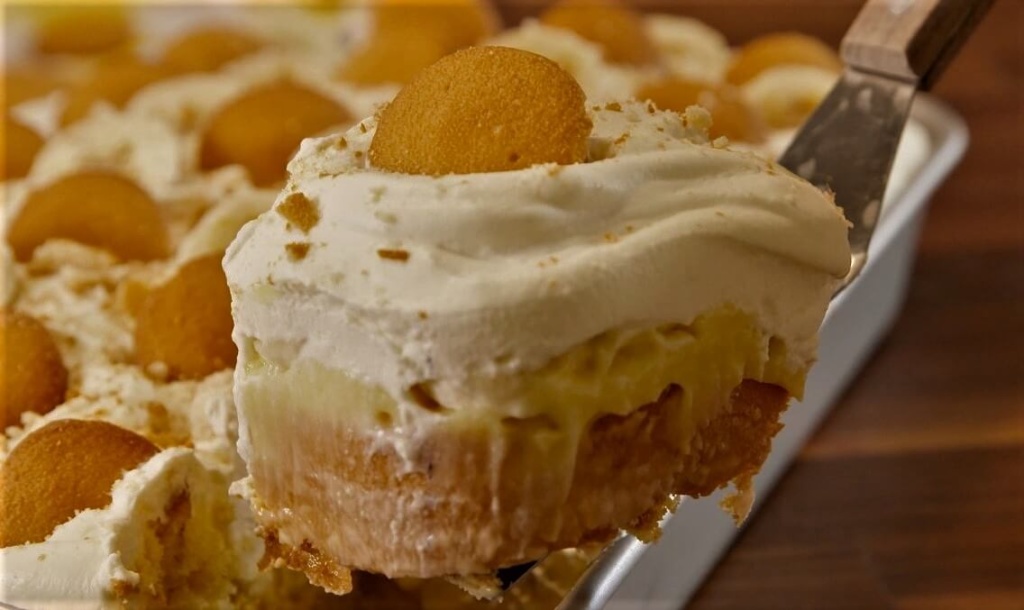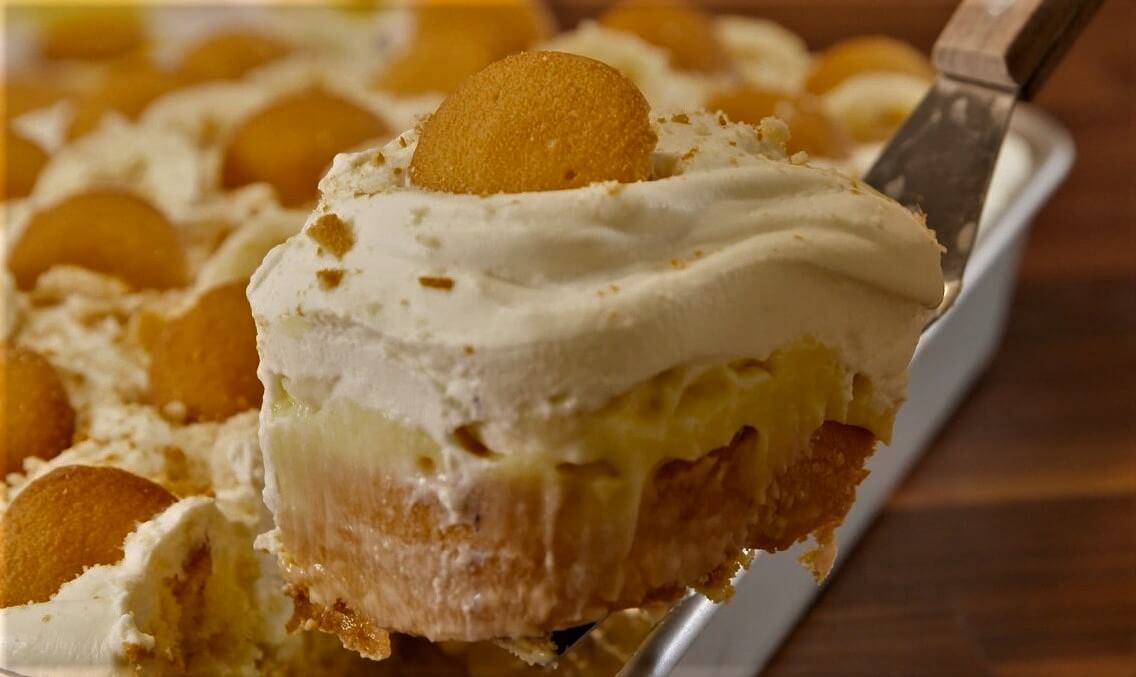 Banana and Beef Lasagna Recipe
An exquisite and perfect variant for children of the classic traditional meat lasagna . Surprise your diners with a different dish with a unique flavor. Be creative and exotic and get ready to cook a different lasagna, the banana and meat lasagna.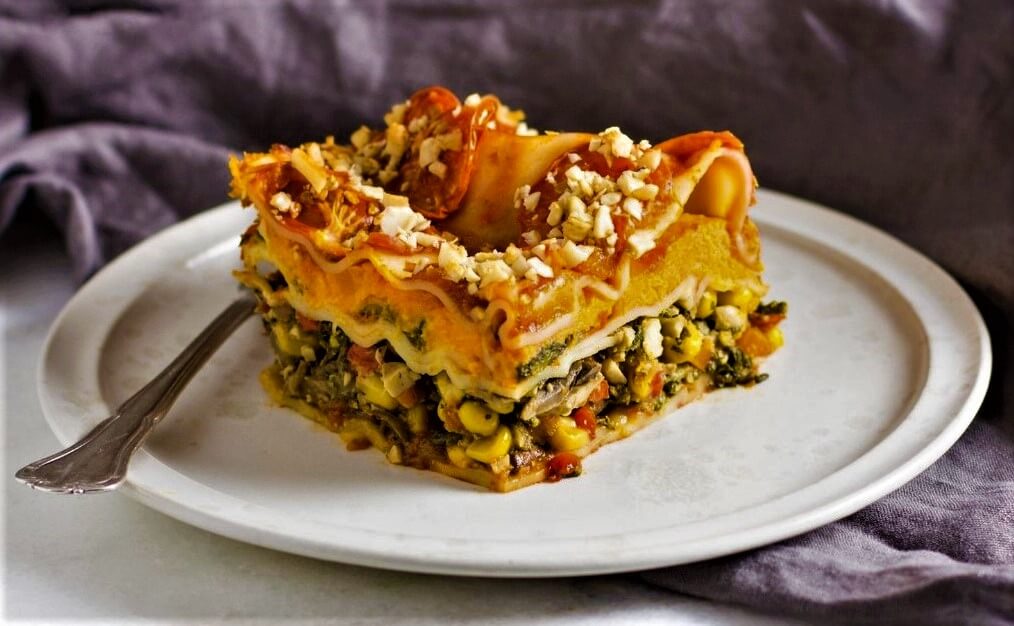 4 diners 45m Main course Low difficulty
Ingredients:
3 units of ripe bananas
650 grams of ground meat
500 milliliters of Bolognese sauce
3 units of tomato
250 grams of cheese for gratin
1 pinch of oregano
2 garlic cloves
1 pinch of salt
1 pinch of pepper
You may also be interested: Ripe Banana Pie RecipeSteps to follow to make this recipe
1
Sauté the meat in oil with garlic, the minced garlic cloves, the onions, salt and pepper. Wait until the meat is half cooked and add the Bolognese sauce.
2
Besides, cut the bananas into slices and fry them in a little oil. Ripe plantain is also known as a male banana.
3
Finally, to finish with our banana and meat lasagna, use a baking sheet and start layering them in this order: banana, meat with sauce, tomato slices, oregano and cheese. Repeat until the preparations are finished. Finish with a thick layer of cheese.
Take the banana and meat lasagna to the oven and cook at an average temperature of 180º until gratin. Serve it with some bread. We recommend you accompany this original dish with mashed potato or if you want something lighter, combine it with fresh cheese and coriander salad.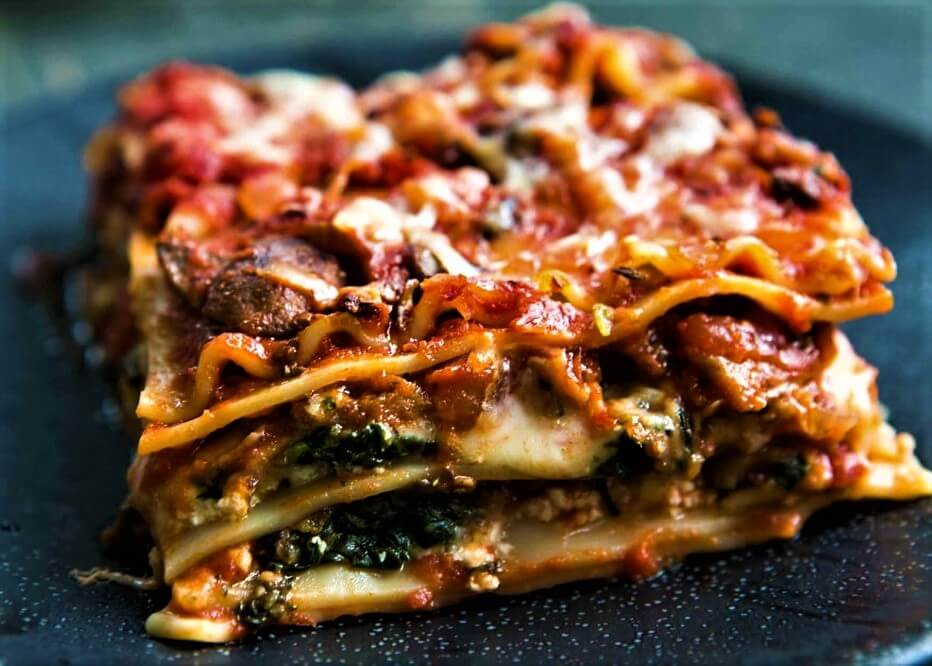 If you liked the recipe for Banana and Meat Lasagna, we suggest you enter our category of Male Banana Recipes.