The homemade yogurt sauce is a very versatile sauce that can accompany a wide variety of dishes. We encourage you to cook it at home and we offer you all the possible alternatives to this delicious recipe.
Most of the sauces that we buy in the supermarket we can make ourselves at home. In this way we avoid consuming a product that contains additives of dubious quality in its composition. Making the preparations in a homemade way we make sure to use top-quality ingredients.
Today we explain how to make homemade yogurt sauce, delicious and very versatile, to combine with any type of dish. With this type of sauce, the organoleptic qualities of almost any preparation can be improved. It is also very simple to make, so you will not need to have a lot of time.
The advantages of homemade sauces
Some of the advantages of making our own sauces at home are:
We can customize them with the ingredients that we like the most.
We use fresh ingredients and the sauces are practically fresh when we consume them. Thus, all the beneficial properties of yogurt are maintained, in this case.
They are cheaper, especially if we take into account that we cook only the necessary amount.
We avoid leftovers and that they can spoil, especially with perishable ingredients that spoil once opened, such as yogurt.
We can adapt them to the needs of the people who are going to consume it . In the case of the yogurt sauce, we can use lactose-free yogurt if someone is lactose intolerant or a vegetable yogurt if someone is vegan, for example.
Remember that there is scientific evidence to affirm that the consumption of ultra-processed foods is negative for your health. Sauces are part of this food group, except when they are made at home.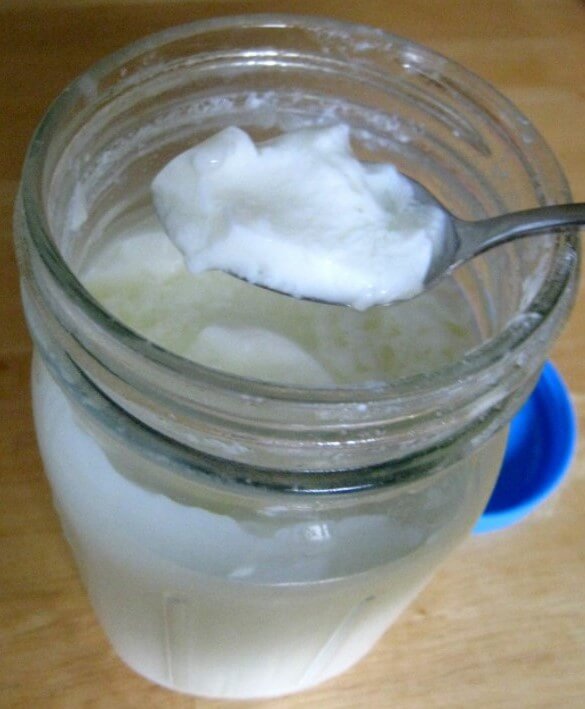 sauce with many variations
There are as many yogurt sauces as we can imagine. This is because the yogurt well with other ingredients like that, we can get a salty sauce, spicy, sweet or bittersweet. Everything will depend on the dish with which we are going to accompany it.
Read more: How To Make Roasted Red Chili Sauce – The Recipe Method
If we like lighter and clearer sauces , we will use natural yogurt ; We can extend it with a little water.
On the other hand, if we like them thick or what we want is to make a sauce for dipping , we will choose a whole yogurt or Greek yogurt . We can add finely chopped pickles, olives or anchovies. The result will be a more full-bodied homemade yogurt sauce.
How do we use homemade yogurt sauce in the kitchen?
Homemade yogurt sauce has many uses in the kitchen . Let's see some of them.
Appetizer to dip
In this case, we are talking about something similar to a mojo or a very thick sauce . It can accompany a starter based on hummus and guacamole, in which we can dip vegetable sticks, toast or pita bread.
In this case, we recommend using a plain Greek yogurt and seasoning with spices or fresh herbs to taste.
Sauce for fillings
Do you like kebabs, burritos or vegetable sandwiches? Then the Greek tzatziki sauce is the most suitable to accompany this type of preparation. Perhaps it is one of the most popular yogurt sauces . Its flavor will refresh your mouth and give creaminess to the entire filling.
Sauce to dress salads
This sauce is used to dress green salads, rice, pasta or legumes; even to accompany delicious steamed vegetables.
Discover more: How to make parsley garlic sauce: the best way to preserve it…
Try to substitute this alternative to the usual vinaigrettes. In addition, it will add creaminess to the dish, being lighter, digestive and low in fat than sauces made with cream or cheese.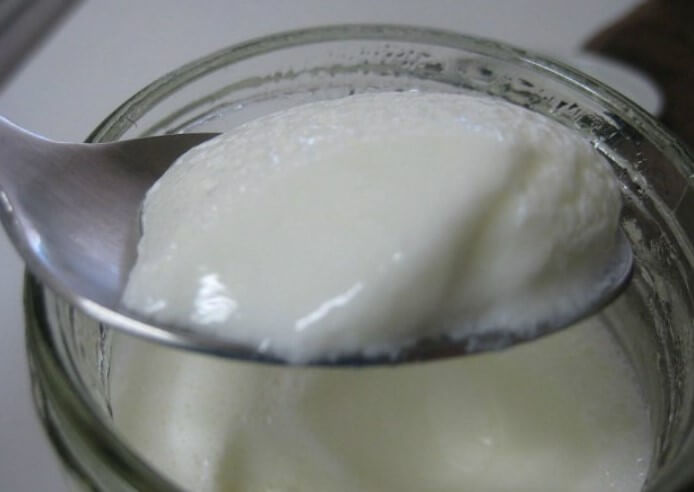 Cook with hot dishes
The yogurt sauce is suitable for both meat and fish recipes. It combines very well with lamb stews, but it can also be used to accompany simpler dishes, such as a grilled chicken breast.
If we want to accompany salmon or hake loin, we will mix the yogurt with dill, chives, curry or a little mustard .
Remember that the consumption of fish is essential. Especially the blue ones contain omega 3 acids in their composition. According to research published in the journal American Family Physician , regular intake of these nutrients helps reduce cardiovascular risk. Accompanying these marine products with the yogurt sauce is a good idea for children to consume.
The basic recipe
As we have already seen, we can make many types of yogurt sauce. However, there are some basic ingredients that cannot be missing to talk about an authentic yogurt sauce.
These are the ingredients that we will need for 4 people :
250 grams of yogurt (2 commercial units). To make the basic sauce, we will choose natural yogurt, the one that has always been used; Above all we will pay attention that it is not sugary.
1 or 2 tablespoons of olive oil . We can use some other milder vegetable oil if we find the flavor very strong, but we must always choose cold-pressed, unrefined vegetable oils.
50 cl of lemon juice.
1 level teaspoon of sea salt.
1/2 level teaspoon ground black pepper .
We pour all the ingredients into a bowl, starting with the yoghurts, the oil and the lemon juice. Salt and pepper and mix well with a spoon until everything is integrated . If we are not going to consume it at the moment, we keep it in the refrigerator, maximum from one day to the next.
Prepare yogurt sauce to accompany your dishes
You see, that easy and that rich. From here we can add all the ingredients we want. We advise you to experiment to find your preferred recipe. We hope it will be a success in your kitchen!
Tags:
homemade yogurt sauce