Fruit-based ice creams are very appetizing and healthy, in addition to covering a large amount of the minerals and vitamins that we must include in our daily diet.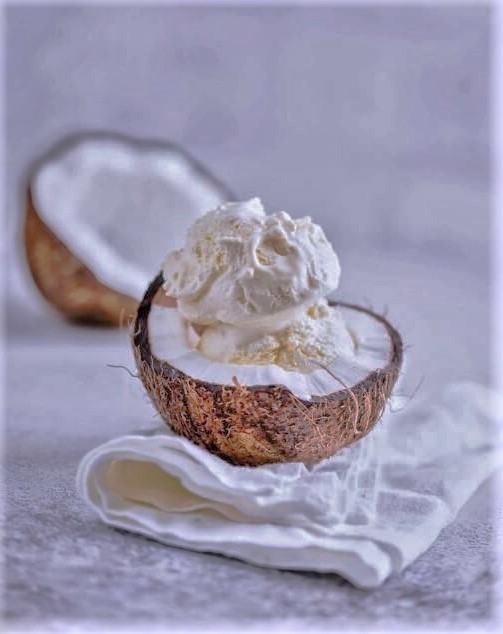 Coconut is a very nutritious food with a high caloric content (342 calories per 100 grams). It has large amounts of essential vitamins and minerals. In addition, it provides fiber, proteins and low glycemic index carbohydrates. For all these reasons, we can use it to make a delicious coconut ice cream.
Do you want to take advantage of this food to make delicious desserts? Take note. We teach you how to prepare a coconut ice cream without resorting to dairy.
Benefits of consuming coconut
The consumption of coconut or prepared foods based on coconut is related to multiple health benefits, including:
Hydration : coconut has a high water content, therefore, its consumption favors the correct hydration of the body.
It controls hypertension : due to its potassium content, it helps regulate blood pressure.
Diuretic and laxative effect: thanks to its high fiber content it will help us avoid constipation.
Lowers Cholesterol : The presence of uric acid lowers LDL (bad cholesterol) and increases HDL (good cholesterol).
Antimibrobial and antifungal action : effects that are highlighted both internally and externally.
Read more: lemon benefits in water
Coconut ice cream recipes
Coconut ice cream and soy milk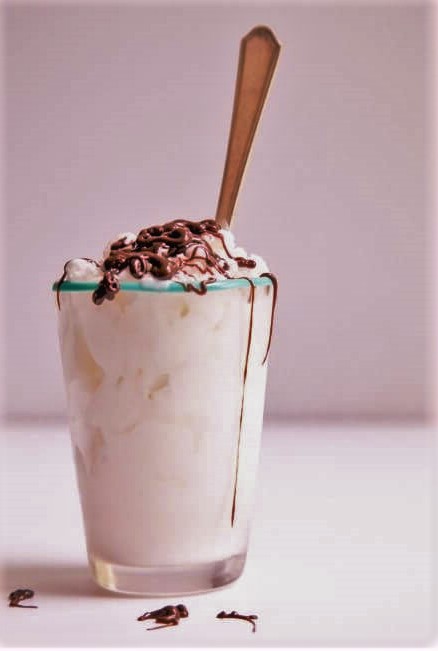 This recipe is the simplest of all and is gluten-free, egg-free, and lactose-free. In addition, it turns out to be a 100% vegan recipe, so everyone will like it equally. It can be combined with cut fruits or syrup of different flavors.
Ingredients
300 ml of soy milk or vegetable drink
150 ml coconut milk
Cinnamon powder
Whole cane sugar, stevia or maple syrup
Preparation method
Put all the ingredients in a glass mixer and beat until the mixture acquires foamy texture.
Pour into a container suitable for low temperatures and freeze for three hours.
Beat the mixture again to make the ice cream creamier and freeze for at least twelve hours.
The ice cream is now ready to consume.
Ice cream with berries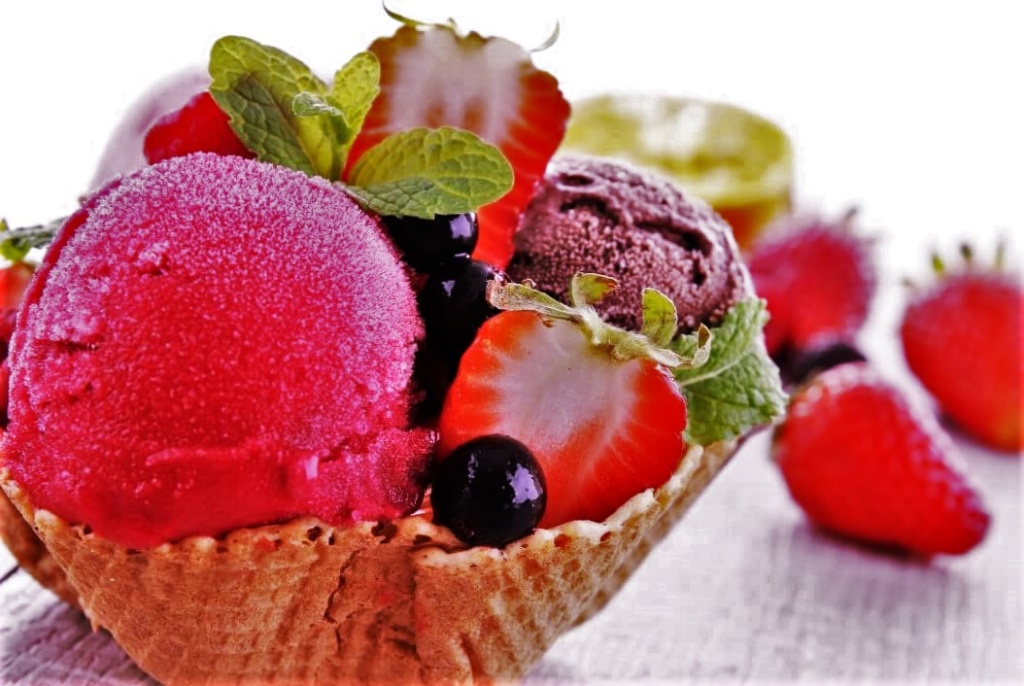 For this recipe we will not use products with lactose or gluten, but we will use eggs. It is a little more elaborate than the previous one, but it has a texture very similar to that of traditional ice cream.
Ingredients
100 g of strawberries
50 g of blackberries
50 g blueberries
300 ml coconut milk
2 egg whites
Cinnamon powder
Whole cane or stevia sugar
Preparation method
First, with the help of some rods, beat the egg whites until you get a snow stitch texture and add a little sugar. Reservation.
Wash and cut strawberries, blackberries, and blueberries. Crush all the fruits in a glass mixer and use a masher or strainer to remove the larger seeds.
Pour the mixture into a cold-proof container and freeze for a minimum of three hours.
Put the egg whites to a point of snow in a saucepan so as not to add them raw to the mixture.
Once you remove the saucepan from the heat, mix them with the coconut milk and add sweetener to taste.
Pour the mixture into an ice bucket and freeze for a minimum of two hours.
Once the time has elapsed, add the frozen fruit and the coconut milk cubes with egg white to a high-powered mixer. Whisk until creamy in texture.
Ice cream is ready to consume.
Read more: The best six foods that give you serenity
Coconut and banana ice cream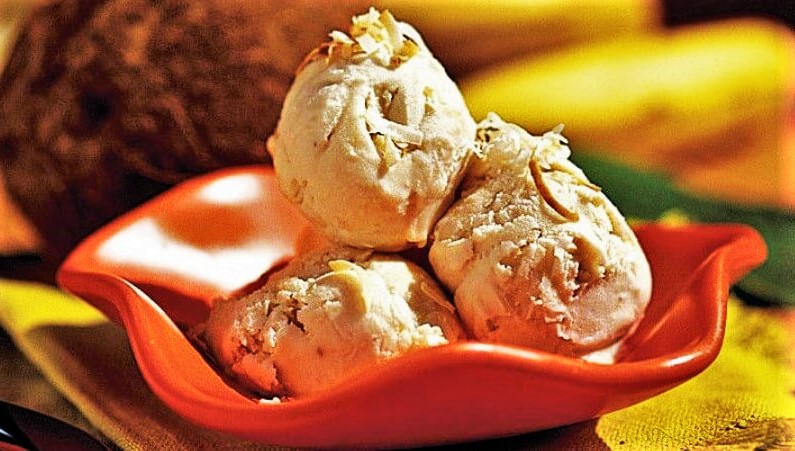 This recipe is suitable for vegan and celiac diets. The frozen banana will create the creamy base and give the ice cream body and texture. In addition, the recipe can be adapted and any type of fruit can be added.
Ingredients
3 bananas
250 ml coconut milk
grated coconut
Honey
Sugar or natural sweetener
Preparation method
First, peel and cut the bananas. Place them on a tray to prevent them from sticking and freeze them for at least 12 hours.
If you want to add some other fruit follow the same procedure: peel, cut and freeze.
Put the bananas and fruit of your choice in a glass mixer.
Add the coconut milk and the grated coconut and beat until you get a creamy texture.
Add sugar or honey to taste, although if the banana was ripe it is probably not necessary.
Put in a cold container and freeze for a couple of hours.
The ice cream is now ready for consumption. You can add nuts or flavored syrup.
Take advantage of these recipes to include healthy foods in the diet of the whole family, even for the smallest of the house. Being so fresh, they are ideal to consume in times of heat and refresh with the nutritional power of coconut and fruits.