Lasagna: the best recipe
Discover the recipe for Lasagna, one of the Italian specialties that everyone loves. A simple recipe to follow even if it takes a little time.
Difficulty: Easy
Preparation: 20 mn
Cooking: 1 hour
Total time: 1 h 20 mn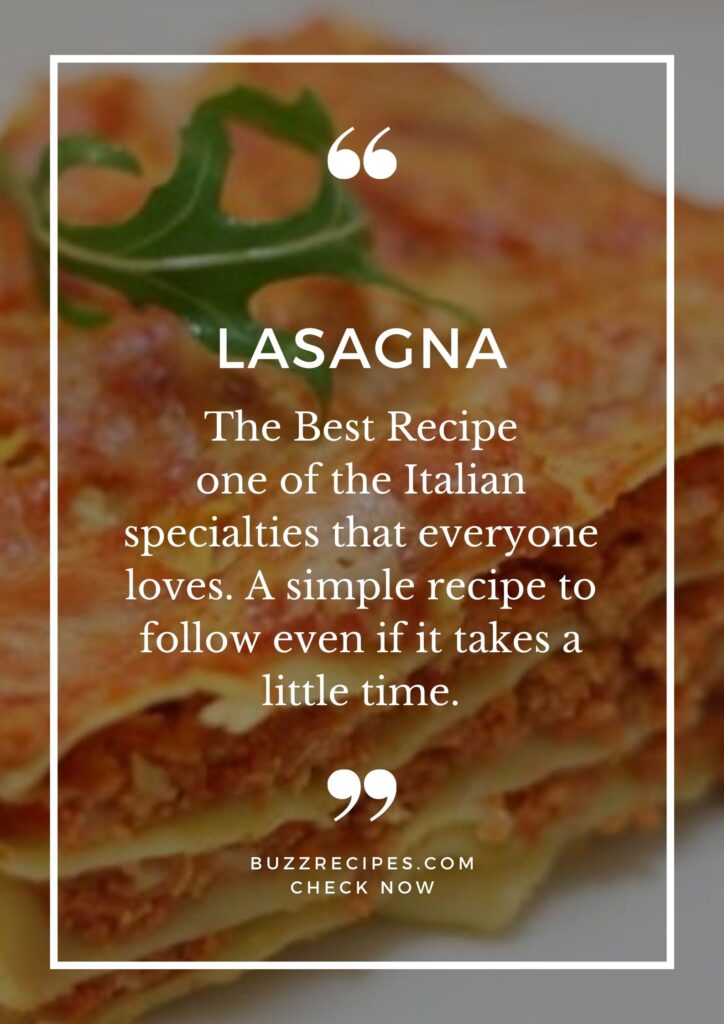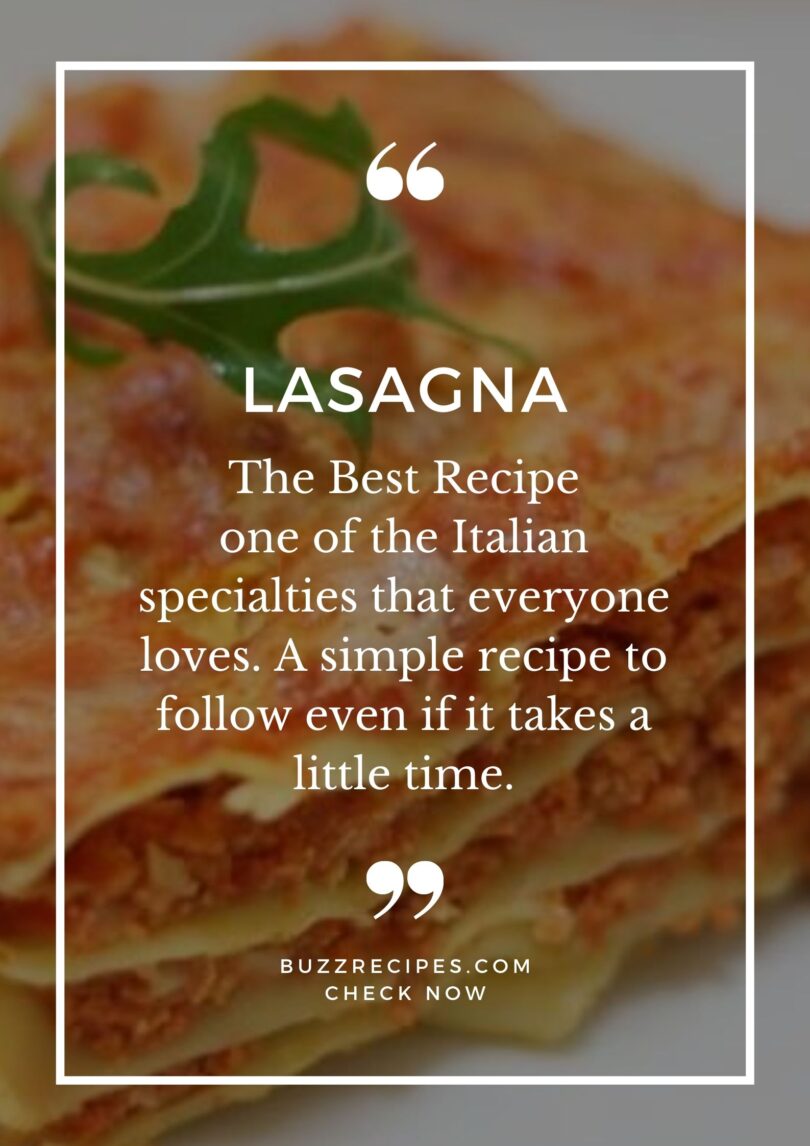 INGREDIENTS
——–For the lasagna———
Lasagna plate (fresh or special dry without precooking)
Canned tomato pulp (or 500 g of fresh tomatoes)
Ground beef 300g
Onion 1
Garlic 1 clove
Olive oil 2 cases
Aromatic herbs of your choice (oregano thyme basil) 1 tbsp
grated cheese 100 g
Sugar 2 piece
Salt
Pepper
——-For the béchamel——-
Butter 70 g
Flour 70 g
Milk 50 cl
Nutmeg 1 pinch
you may also like: the best Quinoa and black beans
Are you well equipped for this recipe? The dish must be neither too wide nor too deep, and above all resistant and easy to clean.
Lasagna Dish With Handles 34 X 23 cm
1-Cut an onion and a clove of garlic into small pieces. Brown them over low heat in a saucepan or sauté pan with a tablespoon of olive oil, until the onions have become a little translucent. To exhale the flavors of the onion, start cooking over high heat for 1 to 2 minutes. Then lower the heat immediately afterward so that the onions don't burn.
2-once the onions have taken a nice golden color, add 800 g of tomato pulp. Season with salt and pepper and add a good tablespoon of aromatic herbs (your choice: oregano, basil, thyme). Reduce and simmer over low heat for 20 minutes, before mixing or not according to taste. Unlike fresh tomatoes, the canned pulp is rather sour, consider adding 2 lumps of sugar to soften the sauce.
3-While the sauce is simmering, heat a little olive oil in a frying pan to brown 300 g of ground beef on medium heat for 3 to 5 minutes. Season with salt and pepper, then toss with the reserved tomato sauce. Remember to decrease the meat before mixing it with the tomato sauce. To do this, remove the meat using a skimmer.
4-In a saucepan, melt 70 g of butter and add the same amount of flour off the heat. Stir so that the butter is absorbed. Add 50 cl of milk very gradually while mixing to prevent the formation of lumps. Return to low heat and let thicken for a few minutes. Season with salt and pepper and add a good pinch of nutmeg.
5-Butter a dish, and place a layer of béchamel on it, then a layer of lasagna and a tomato sauce with meat sprinkled with grated Emmental. Repeat the operation until all the ingredients are used up, ending with the béchamel sauce, and sprinkle with grated Parmesan. Fans can also add slices of button mushrooms at the time of assembly.
Finally
Bake in a preheated oven at 165 ° C (thermostat 5/6) for about 45 minutes, so that the lasagna is well browned. If the lasagna browns too quickly, cover them with foil.

Cook, enjoy … and then if you like, share/drop (below) review this recipe.
Tags:
Homemade lasagna > Recipes
,
Lasagna salmon and spinach > Recipes
,
RECIPE
,
Salmon lasagna > Recipes
,
Vegetarian lasagna > Recipes
,
Zucchini lasagna > Recipes