Recipes
Mozzarella in Carrozza Recipe "Sweet"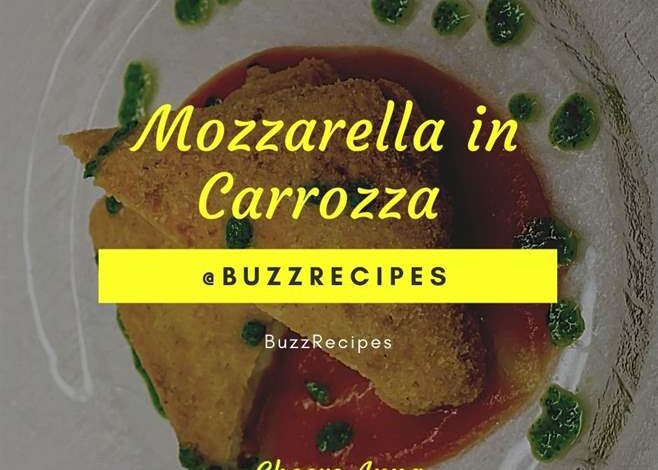 Mozzarella in Carrozza
Mozzarella in Carrozza is an ancient and typical Campania recipe. It is a slice of buffalo mozzarella enclosed in two slices of old bread or sandwich bread.
Everything is breaded and then fried. It crunches under the teeth, the mozzarella spins, in short, you will have understood it, another recipe which will force us to do sport just after having feasted!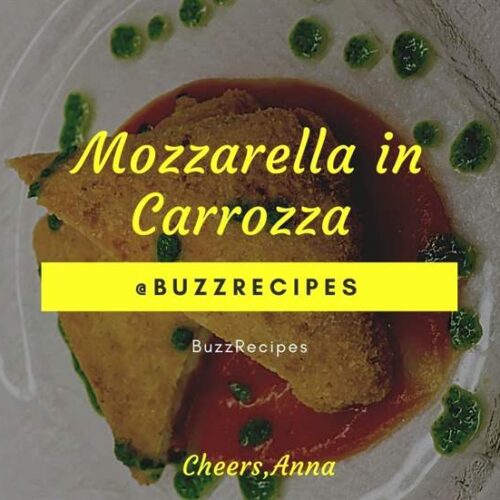 Mozzarella in Carrozza😍😍
The mozzarella in carrozza is a great classic in Italy, perfect for a gourmet aperitif.
Equipment
knife Santoku Kasumi

stove
Ingredients
Frying oil

Pepper

Breadcrumbs

2

eggs

1

mozzarella ball

4

large slices of crustless sandwich bread

2

tbsp. to s. of milk

Lemon juice drop

Salt or fine salt
Instructions
1-Cut the mozzarella ball into thick slices (about 1.5 cm). Cut the sliced ​​bread so that the crumb slightly exceeds the slice of mozzarella (in order to be able to stick the edges between them).

2-Beat the eggs into an omelet in a large bowl with the milk and a pinch of salt. Enclose a slice of mozzarella between two parts of sandwich bread (with a little pepper), taking care to close the edges (you can press all of the bread). Bathe the small sandwich thus obtained in the beaten egg to soak it well. Then pass it in the breadcrumbs, coating it well. Proceed in this way with all the mozzarella slices.

3-Put them in the fridge for 5 minutes then repeat the operation of the bath in the egg then in the breadcrumbs.

4-Heat the oil for frying and once hot, immerse the mozzarella in carrozza (no more than two or three at a time), turning them from time to time until they are golden brown. It takes at least 2 to 3 minutes for the mozzarella to melt well inside.

5-Place them on absorbent paper and let stand a few minutes before eating them (otherwise, beware of burns).