Roasted Brussels Sprouts: How delicious are baked Brussels sprouts! The problem that I see them is, on the one hand, that I almost always eat them frozen or from a jar. I rarely find them fresh in the supermarket (it is also true that I see them more and more). On the other hand, I can't think of many ways to cook them … but this has all changed recently as I see more and more people use them and I am finding a lot of new ideas and inspirations.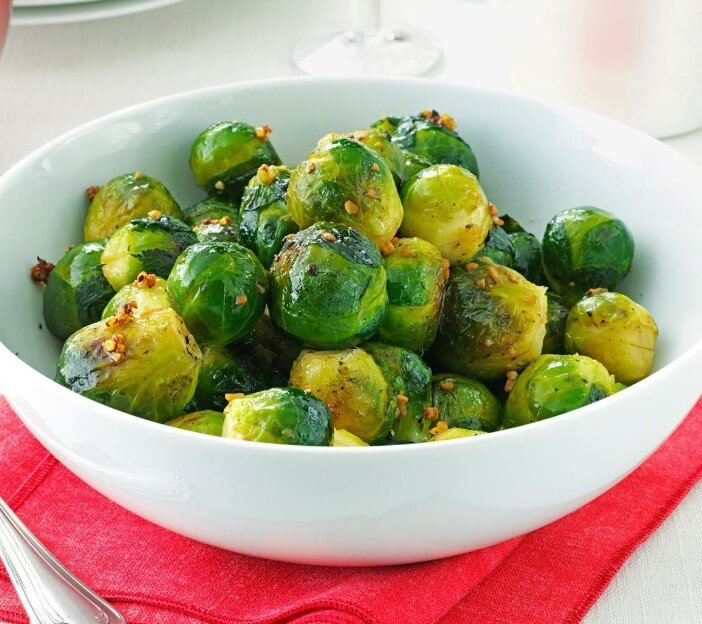 So when they recently brought them fresh to my usual supermarket, I did not hesitate to buy them and innovate. And as a result, the recipe for roasted Brussels sprouts with honey balsamic vinegar glaze that I bring this time to FreeRecipes. Simple, original and above all, delicious. The contrast of sweet and salty, the aroma of baking … fantastic! I will certainly repeat it often 🙂
did you know:The best Quinoa and Black Beans
The reason why I wanted to post this recipe on the blog is mostly to change that mentality that eating vegetables is not pleasant, because it is the opposite. These roasted Brussels sprouts are spectacular, and I'm not saying this to convince you to make them, I'm saying this because it's true. The flavor they get from seasoning them with oil, garlic, salt and pepper and then roasting them in the oven is delicious.
The best thing is that you can use the same technique to roast other types of vegetables such as broccoli, cauliflower, asparagus, zucchini, and many others. They are delicious and super healthy.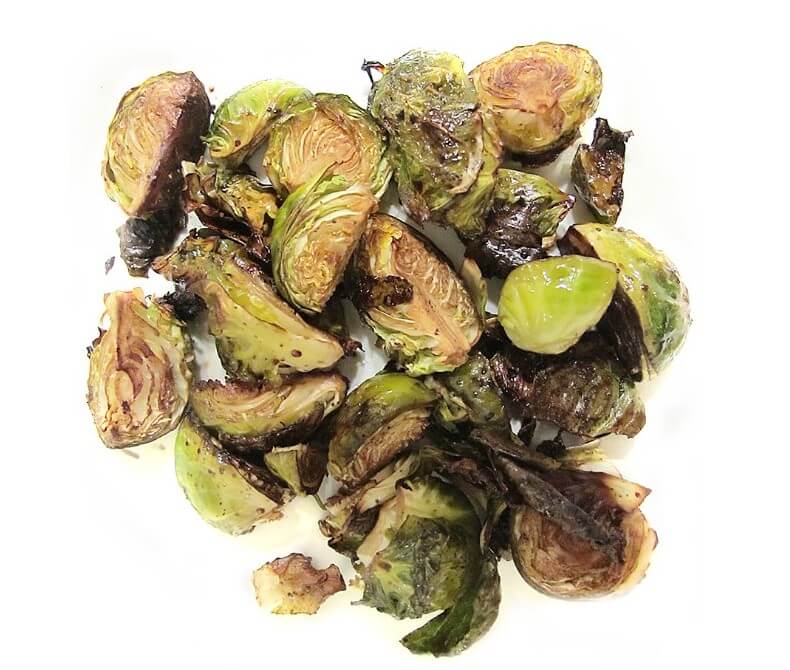 Enjoy your meal!
Ingredients
1 kilo of Brussels sprouts cut in half
1 red onion, sliced
2 tablespoons olive oil
1 teaspoon of sea salt
1/2 teaspoon black pepper
1/2 teaspoon mustard seeds
2 tablespoons balsamic vinegar
1 tablespoon of honey
2 teaspoons mustard
Steps to follow to make this recipe:
1
We wash the cabbages and remove the upper layers when necessary. We cut them in half. We put the cabbages in a bowl and add the olive oil. We mix well.
2
Next, add the vinegar, honey or syrup and season to taste. We mix well.
3
Place the mixture on a baking tray lined with parchment paper with the inner area of ​​the sprouts facing upwards, and cook the Brussels sprouts in the oven already hot at 200 ºC at half height for about 20 minutes until they are golden brown and tender.
4
You will see how delicious are the roasted Brussels sprouts with that sweet and sour mixture and the browning of the oven. I can't think of a better way to enjoy this vegetable. Really superior!
Don't forget to see:The best Apple Pie by Grandma Ople
Tags:
Roasted Brussels Sprouts