savory french toast, or french toast, in France is called 'pain perdu' precisely because the bread of the day before is used. They look like our French toast.
If you want to start the day with energy, there is nothing better than toasting French toast.
Don't miss this: https://buzzrecipes.com/the-12-foods-that-take-the-most-care-of-your-lungs/
It is a recipe originated in France, simple to make and which accepts several variations. French toast has a traditional way of being made and can be adapted to various variations according to taste.
As part of the delights of gastronomy, they can be enjoyed at breakfast, afternoon snack or even for dessert. Although they are usually prepared with sweet ingredients such as syrup, chocolate, jams or fruit, there are many more options. In these cases, they can be accompanied by guacamole or combined with fresh cheese. And the result is delicious.
Other salty options that go great are canned fish and sausages. As we can see, creativity is the key when it comes to deciding. It is advisable to eat them hot, as they acquire a texture that is not always desirable. The procedure for making them consists of dipping the bread in a mixture of egg and milk and then frying it. Finally, accompany them with what you enjoy most.
Ingredients:
6 thick slices of hard or tinned bread
2 eggs
250 ml of milk
3 tablespoons of sugar
Frying butter
One teaspoon of vanilla flavouring
To accompany syrup, creams, ice cream, fruit slices, cocoa cream.
How to make savory french toast:

In a bowl, mix the sugar, eggs, vanilla and milk. Beat with the help of some sticks until the mixture is homogeneous.
Then moisten the slices of bread in this mixture being careful that the bread does not come apart. It must be immersed with the help of a skimmer and removed without breaking.

Place a spoonful of butter in a frying pan and when it has melted, fry the slice of bread. Once it has browned on one side and the egg has set, turn it over and wait for it to set on the other side.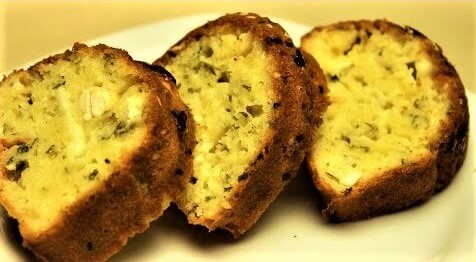 Repeat the procedure until the slices are finished and place them on absorbent paper in case you have excess butter left.
Serve immediately to preserve the ideal texture. Serve with the ingredients that you most desire.
They can be sprinkled with cinnamon, accompanied by fresh fruit, ice cream, syrups and many other options.
Have you seen how easy it is to prepare these French toasts? You can't help but try them at home and give free rein to your imagination to experience endless possibilities.
It's a very simple and tasty recipe that you can combine with many ingredients. Prepare it and you'll love it.
Preparation of French toast: Instructions

1: Mix the ingredients

In a soup dish, beat the eggs with the sugar with a fork, add the milk and mix vigorously until the eggs foam, as shown in the photo.
2: Cooking the toast

We heat a pan over medium heat with a little butter, just enough to grease the pan and make the toast acquire the delicious aromas of butter when it is toasted.
Dip the slices of bread in the mixture of milk, sugar and eggs, on both sides, and immediately with the help of a spatula put them in the frying pan. There is no need to dip them in the milk for a long time, as they are tinned bread, if they get too wet they will break, although it also depends on the type of tinned bread you use, there are very soft ones and others that are more compact and resistant that will take longer to absorb the mixture.
Cook them for a couple of minutes on each side until the egg and golden toast are curdled and the dish is ready.
3: Serve

You can eat them as they come out of the pan or you can put a lot of different toppings on them: sprinkle them with cinnamon and/or icing sugar, with fresh fruit or in syrup, or with a dash of agave syrup or maple syrup, to taste.
I like them best with some chopped strawberries or a banana and a dash of maple syrup, a delicacy of gods!
Needless to say, these French toasts are a perfect recipe to use, as they are the perfect solution for those slices of sliced bread that have been forgotten at the bottom of the package and have become a bit hard and that you and I know nobody will eat anymore. Or for when you try a new brand that doesn't quite convince you.
You'll get a movie breakfast with something that was probably going to end up in the garbage… with what hurts to throw away food.
And, what's more, if you have a lot of bread to go around and you don't want everything to be sweet, don't forget our fabulous Montecristo sandwich recipe.
Which you can also adapt to your tastes with the filling of your choice.
It may interest you: https://www.thekitchn.com/recipe-panfried-savory-parmesan-french-toast-recipes-from-the-kitchn-200279