Food colour ingredients; food colour are additives used in food to add color. They are usually used in drinks. When they are present in the food they are considered natural, however, if they are added during preparation, they are considered artificial. Very little is needed to appreciate its effects. Sometimes colorants are associated with flavors, and that is because they can influence the perceived flavor, such as in wine or sweets.
This is the reason why food industries add coloring to some products, simulating a color to attract the attention of consumers. There are natural food coloring, which are: lipocene, is a red coloring; betanin, is the red or purple color that is extracted from beets; paprika oleoresin, dark red; bixin, which is an orange-red tint; curcumin, a yellow-orange color; and chlorophyll, it is green.
In food, most of the products on the market have artificial coloring, which makes the products seem more natural so that the consumer does not reject it. Some foods have been accepted with these colorants, such as candy, soft drinks, jellies, ice cream, desserts, hot dogs, salad dressings, cereals, or bread.
Food dyes can be used to dye fabrics, but they tend not to withstand washing well when used on cotton, hemp, and other plant fibers. which makes the products seem more natural so that the consumer does not reject it. Some foods have been accepted with these colorants, such as candy, soft drinks, jellies, ice cream, desserts, hot dogs, salad dressings, cereals, or bread.
Food dyes can be used to dye fabrics, but they tend not to withstand washing well when used on cotton, hemp, and other plant fibers. which makes the products seem more natural so that the consumer does not reject it. Some foods have been accepted with these colorants, such as candy, soft drinks, jellies, ice cream, desserts, hot dogs, salad dressings, cereals, or bread. Food dyes can be used to dye fabrics, but they tend not to withstand washing well when used on cotton, hemp, and other plant fibers.
Read also: strawberry cake cheesecake
Homemade Food colour ingredients
The result is not as intense as with industrial type colorants but it looks quite good and they are very easy to prepare.
Red colorant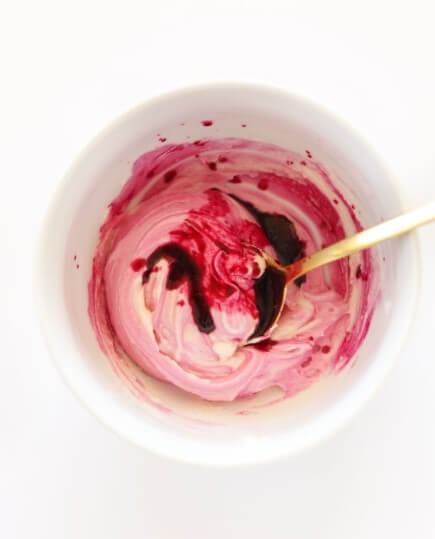 Option 1: ingredients100 g of beets50 ml of water.>
Preparation
Cut the beet into pieces, put it in the chopper next to the water and blend several times. Store in a glass jar with a lid in the refrigerator.
Option 2: ingredients
100g cranberries (you can also use raspberries)
50 ml of water
Wash the blueberries and put them in the blender / mincer next to the water. Blend several times until the blueberries are dissolved. Store in a glass jar in the fridge.
Pink dye
Option 1: ingredients
50 g of beets
50 ml of water
Preparation
The same procedure as before, only that by using less beet the color will be softer.
Option 2: ingredients
50g cranberries (you can also use raspberries)
50 ml of water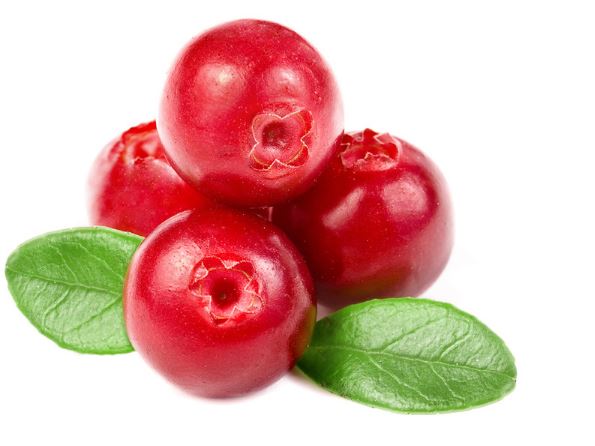 Preparation
Similar to the previous one, we introduce the blueberries in a food processor with the water and blend. The intensity is attenuated more if you add a teaspoon of cream or liquid yogurt.
Orange food coloring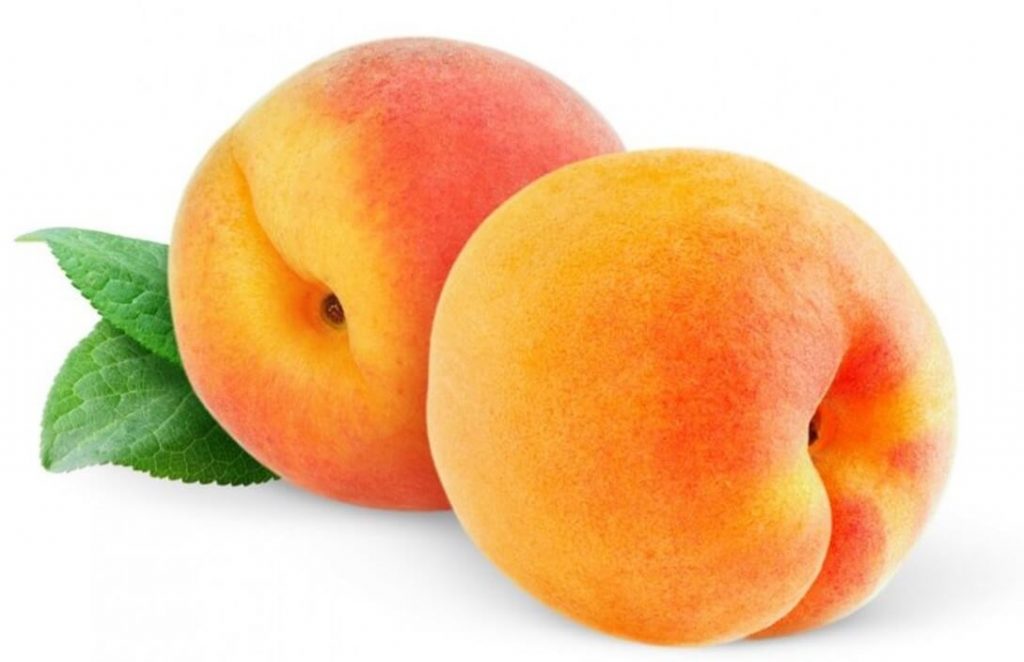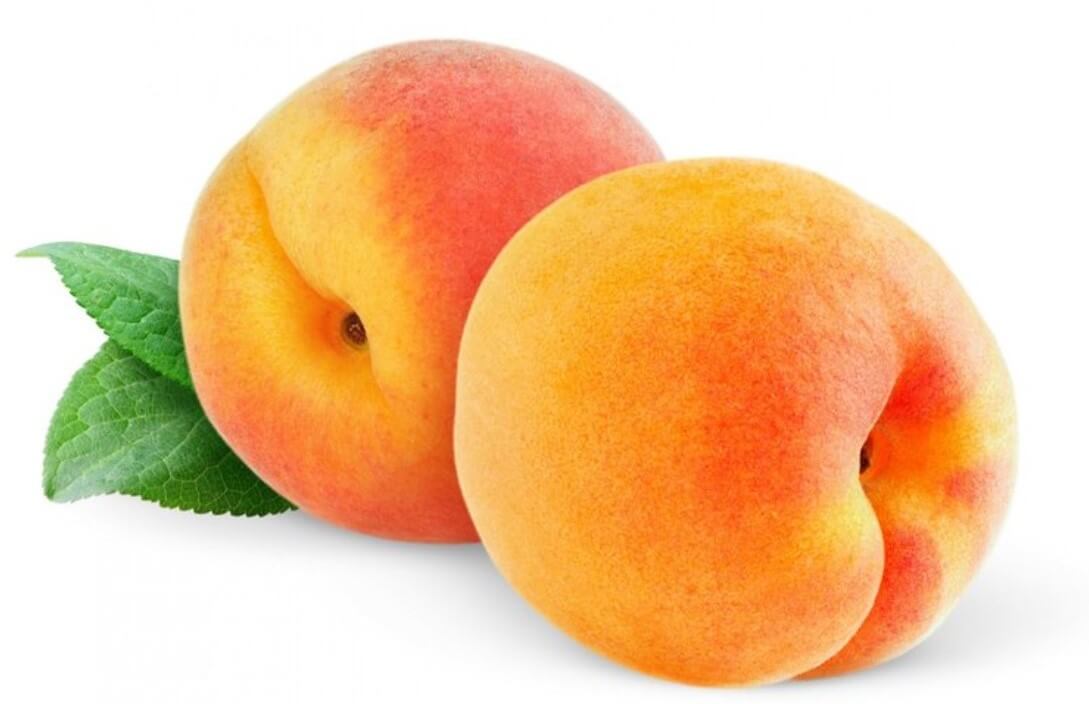 Ingredients
100 g carrots
50 ml of water
Preparation
Wash the carrot, chop it and put it in the chopper. Add the water and blend as before. Store the result in a jar in the fridge.
Green food coloring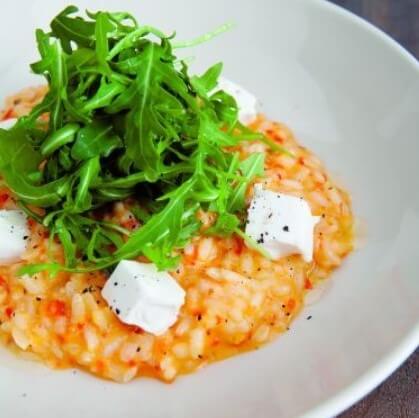 100g fresh spinach
200 ml of water
½ teaspoon of Stevia sweetener (if it is for a sweet recipe)
Preparation
Place the spinach in a saucepan with 350 ml of water, bring it to a boil and turn off the heat. Reserve 200 ml of the cooking water . Add the spinach and 200 ml of water to the chopper, blend several times. If it is for sweet, add half a teaspoon of Stevia vegetable sweetener, stir and store in a glass jar in the fridge.
Yellow dye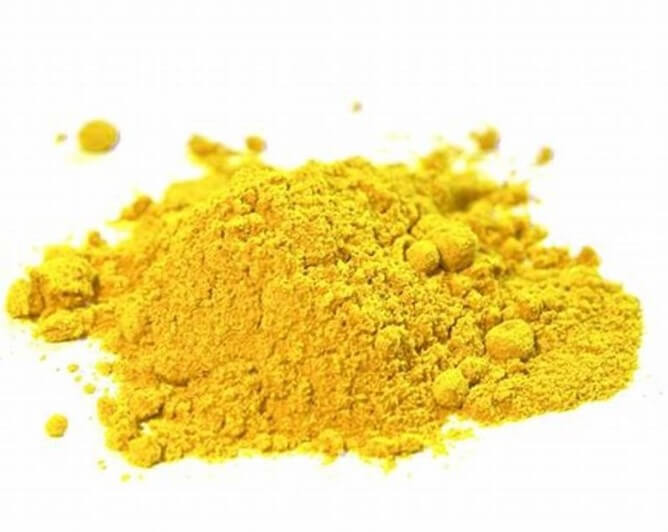 Ingredients
2 tablespoons turmeric
100 ml of water
A few drops of lemon juice
½ teaspoon of Stevia sweetener if it is for a sweet recipe, if it is for rice or other recipes nothing is added.
Preparation
In a saucepan we put the water to boil, add the turmeric and let it boil for 4 minutes. Turn off the heat and let it cool down, at this point add half a teaspoon of Stevia and a little lemon juice. Store in a glass container with a lid in the fridge.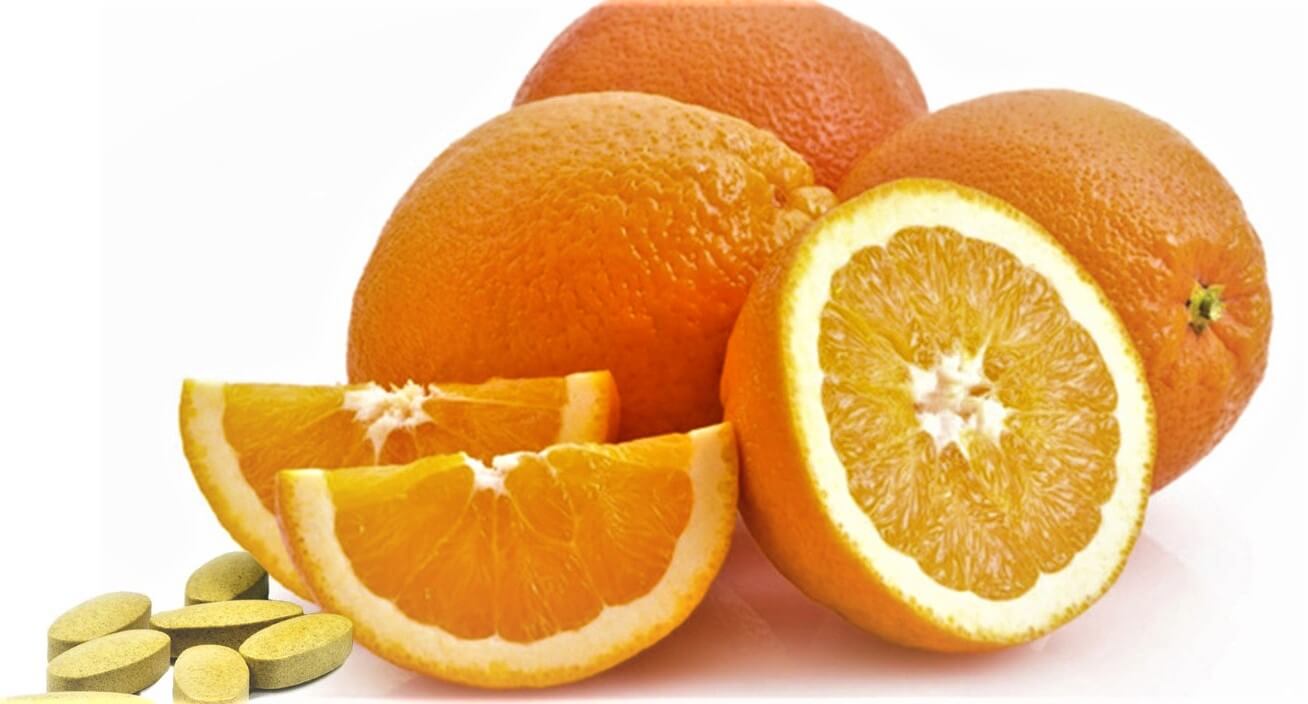 Blue dye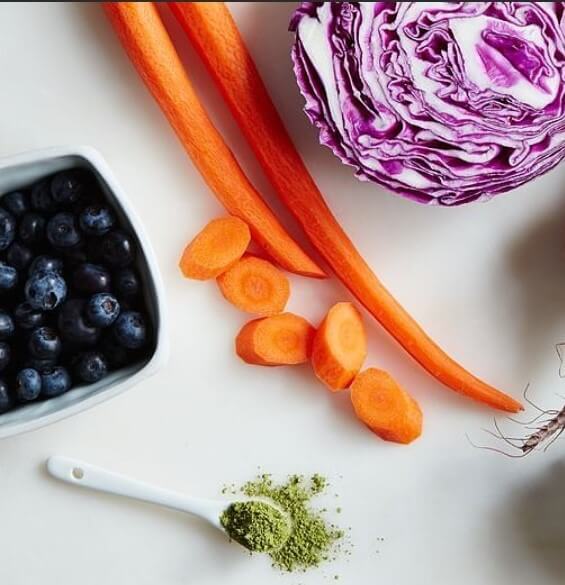 Ingredients
100 g of blueberries or blackberries (you can find them in any well-stocked supermarket)
50 ml of water
Preparation
Put the blueberries in the mincer next to the water. Blend and store in a glass container in the fridge.
Purple coloring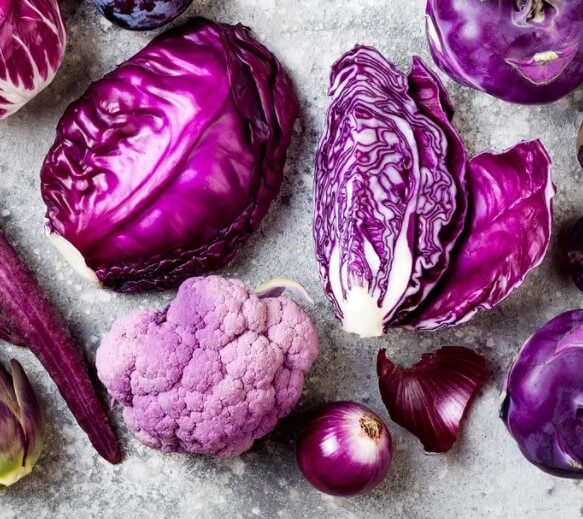 Ingredients
50 g of blueberries (also worth blackberries)
25g cranberries (you can also use raspberries)
60 ml of water
Combine the purple blueberries with the red ones in a food processor next to the water. Blend several times until completely dissolved, store in a glass jar in the fridge.
Food colors, are they really safe?
We study in detail the possible risks of the use of some natural and artificial food colors present in many products.
In the consumer society in which we live, we have reached a point where it seems that anything goes in order to offer products, in this case edible, that are more colorful and attractive and, therefore, more palatable and easier to use. to sell.
Today, the food industry puts at our disposal an uncountable variety of foods of varied flavors and colors that are obtained thanks to colorants and flavorings that are obtained in a laboratory. If you want to check what I am telling you, try to find a strawberry-flavored yogurt that has this fruit among its ingredients (the ones that say they have pieces of strawberries are not valid, it would only be missing that there were no strawberries in those either).
Don't miss: The best Recipe for sticky chicken
To summarize a bit, we do not know exactly what we are really eating or what we are feeding the little ones (take into account a large part of the colored food is aimed at children), but what does seem to be Of course, it is a real deal within the food industry.
I'm telling you all this because the other day someone on my Twitter timeline retweeted an image of a jar of paella food coloring with a warning that was a bit disturbing.
I am not a consumer of this product, but I did not have time to go down to the supermarket and see with my own eyes that the same phrase appears in all bottles of food coloring for paellas regardless of the manufacturer and it is the one you can see in the photo that heads this post .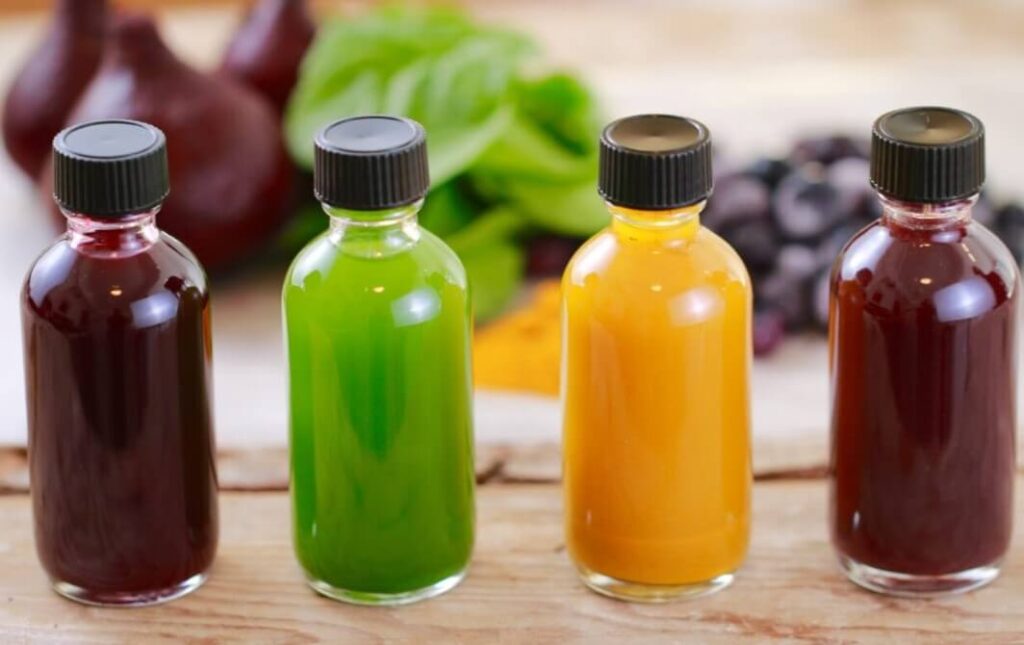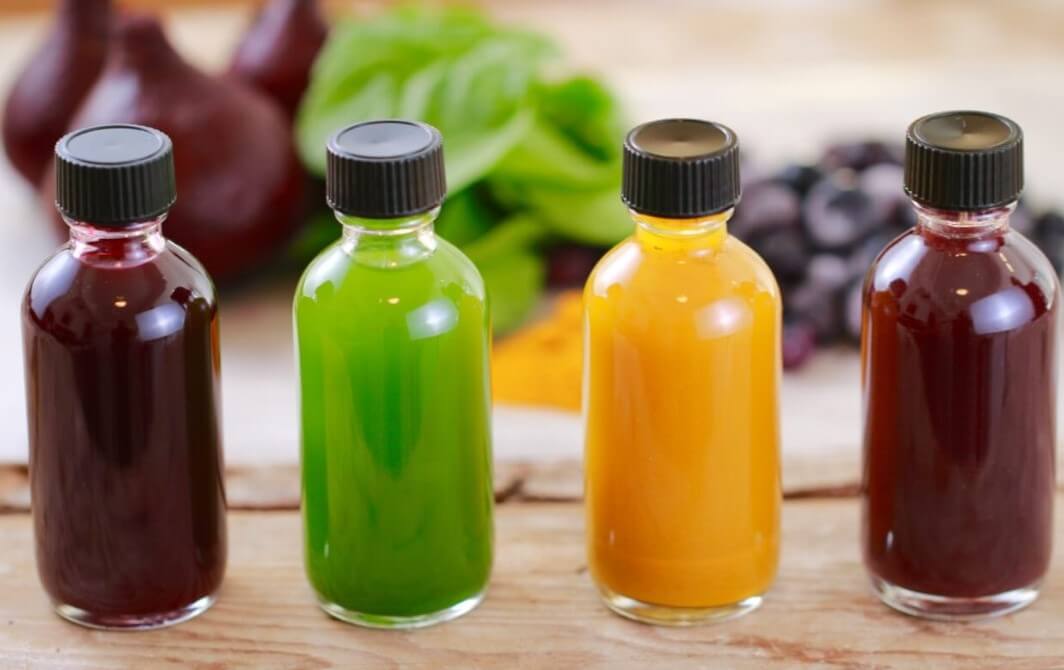 Faced with such a situation, two questions cross my mind:
Food coloring, are they really safe or can they pose a health risk?
Are they really necessary?
To answer the first question, before becoming alarmed or crying out in the sky, it is necessary to document very well from a scientific point of view, that we are talking about a topic too serious to speak for speaking or to trust the first link that we appears when doing a Google search.
To answer the second, which lends itself more to an open debate in which I hope you will participate, I have no choice but to get wet and give my opinion on the matter. Go ahead, it will be a strictly personal opinion and that may not be shared by the rest of my colleagues at Cocinillas.es.
Most used food colors
We call colorants to those additives of natural origin (whether of animal, vegetable or mineral origin) or artificial that are used to color certain foods in order to make them more palatable.
Natural dyes
E-100. Curcumin It is of natural origin when it is extracted from the root of turmeric, although it can also be synthesized artificially. There is no evidence of possible adverse effects, but even so, the EFSA ( European Food Safety Authority ) establishes the "acceptable daily intake" for children 1 to 10 years of age at a maximum value of 3 mg/kg of body weight.
E-120. Mealybug. Also called carmine, carminic acid, or cochineal extract. It is obtained by crushing the dried bodies of the female beetle Dactylopius Coccus and is present in almost all products with reddish tones such as yoghurt, strawberry-flavoured ice cream or candy, meat products and, outside the scope of food, in many cosmetic products (yes, that vibrant red lipstick that we keep in our toiletry bag is more than likely containing lipstick and somewhere I've read that someone who paints their lips daily at the end of their life will have eaten about 2 kg of lipstick, I do not know if it is true but it is something to think about).
On this colourant, a very recent study (Dufossé, L., 2015) available for only a few weeks in the digital version of the Food Research International magazine defines it as a "Dr Jekyll and Mr Hyde "within the family of natural Food colour ingredients, in the sense that it has the advantage of presenting excellent stability within the food preparations in which it is used and, in addition, it is a safe and effective alternative to others. artificial red dyes with possible adverse effects that we will talk about later, which is why between 2004 and 2009 the number of products using it in the EU increased by 76%.
But it also poses serious drawbacks for its use, such as:
The pressure from the vegan/vegetarian population that has forced some large companies to position themselves regarding its use (Starbucks has withdrawn it from its strawberry Frappuccinos, but other multinationals such as Danone have chosen to continue using it, claiming that it is a safe colourant, which indicate its presence on the product label and that the customer is free to consume it or not as they deem appropriate).
The acute allergic reactions and anaphylactic shocks that have been documented in some people who are allergic to certain proteins and that, although not directly related to the pigment itself, are related to the impurities that may remain in it during the production process.
The instability of the prices that has made that in recent years it has reached a price of 120 USD / kg. As a curiosity, 160,000 beetles are needed to get one kg of pigment.
What is known as " ick factor " which is nothing more than the disgust that can cause in the general population knowing that they are eating something seasoned with "juice of crushed beetles". I don't know about you, but it makes me sick and disgusting in equal measure.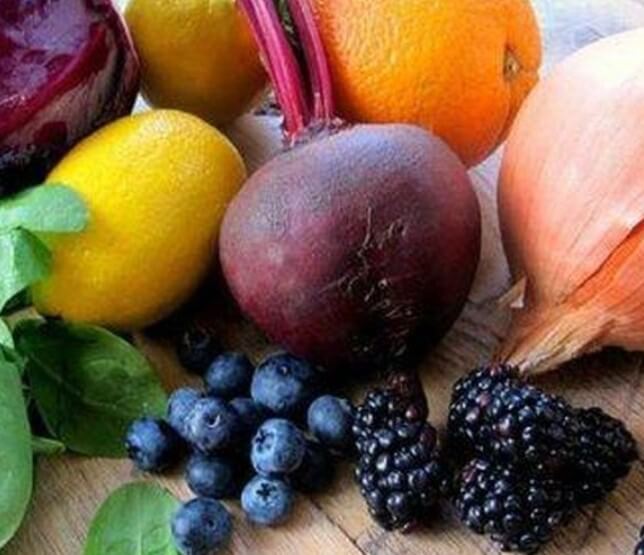 E-162. Bethany. As an alternative to obtain the red color naturally, some countries such as Brazil have begun to evaluate the use of irradiated beet extract, as explained by Junqueira-Gonçalves et al. (2011) in the journal Radiation Physics and Chemistry.
Contrary to what happened with E-120, beet extract is much less stable against heat, light or oxygen and, in addition, its high water and sugar content makes it a perfect breeding ground for the development of a multitude of undesirable microorganisms.
To overcome these drawbacks, what is known as "cold pasteurization" is used, which consists of irradiating the pigment with a high dose (in this case, 5000 Gy) of ionizing radiation in order to inhibit the proliferation of the mentioned microorganisms.
To give you an idea of ​​what a dose of 5000 Gy means, keep in mind that a common X-ray supposes a radiation of 0.001 Gy, a CT scan between 0.01 and 0.03 Gy and a radiotherapy treatment can suppose, depending on the type of tissue in the that the tumor to be treated is found, up to 80 Gy, and always precisely located in the tumor so as not to damage the healthy cells that surround it.
Still, despite what the method may scare a priori, It is a procedure approved in many countries, including those of the EU and that, in principle, would not pose any risk to the health of those who consume food preserved by irradiation. As it is a subject that gives to talk at length and is also worth learning about well, I promise to return to him another time.
Artificial colors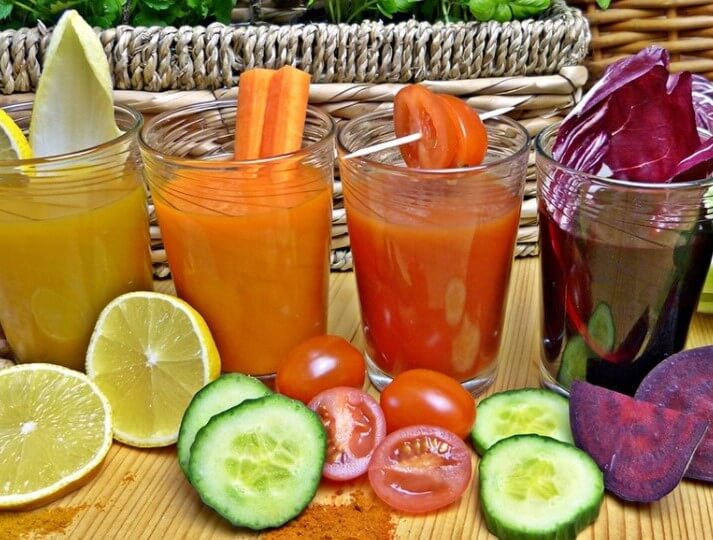 With these we enter the truly controversial part regarding the use of colorants in food because the scientific community does not agree when it comes to guaranteeing their complete safety. This lack of agreement means that, depending on the country we are in, the legislation is completely different.
Within the group of artificial colorants, those with the greatest prominence are the so-called azo colorants . These additives came to the fore a few years ago as a result of a study conducted in the United Kingdom ( and published in the medical journal The Lancet, which is currently known in the scientific literature as " Southampton Six "and in which he warned of the possibility that six colorants of this type of very common use to date if used together with benzoic acid or any of its salts such as sodium benzoate (their use as preservatives is common ), could cause hyperactivity and lack of concentration in children.
Regarding this issue, in the United States, the FDA ( Food and Drug Administration ) has also published studies in this regard, which conclude that children with attention deficit hyperactivity syndrome or other problems related to behavior They could present intolerances to various foods and their components, including artificial food colors, which may increase irritability and nervousness and induce sleep problems rather than promote hyperactivity or attention deficit syndrome.
As can be seen, in this study there is no evidence that there is a direct relationship between the consumption of artificial colors and an increase in hyperactivity or attention deficit.
Regarding this disparity of conclusions in the different studies carried out, the North American Mayo Clinic recommends consulting with the pediatrician in each particular case about the pros and cons of trying a diet that eliminates food additives to see if changes in the child's behavior are observed And, in any case, he recommends eating a diet that limits sugars and processed foods and is rich in fruits, vegetables, grains, and healthy fats such as omega-3s.
As a curiosity, if you are interested in delving into the subject:
In Spain, it is mandatory to comply with Royal Decree 2001/1995 of December 7, which approved the list of colors authorized for use in the preparation of food products, as well as their conditions of use and which is published in the BOE of January 22, 1996.
Within the framework of the EC, the EFSA ( European Food Safety Authority ) offers for consultation various toxicological evaluation studies of different food additives as well as the applicable European regulations.
Thinking about alternatives to artificial colorants, it is also possible to find studies that analyze the viability of other additives of natural origin like this one presented at the International Halal Conference InHAC 2012 by Munawar, N. (2014).
Food colors, are they really necessary?
At the present time, in which scientific studies have not reached conclusive results and the complete safety of these additives remains an unknown question, personally, the question I ask myself is whether they are really necessary in our food and, truly , I come to the conclusion that what is said necessary, because they are not, or should not be because, let's see, what is wrong with a cake having the color of … cake?
Is it really necessary that to enjoy We have to dye them red or green for a sponge cake or a delicious cookie? Do you think it makes sense to eat a strawberry ice cream that does not have strawberries but beetles? And does paella have to be yellow by decree? what's wrong with the rice being white?
And if despite everything we do not want to give up changing the color of our dishes, our cuisine is rich enough and offers us authentic natural gems with which to fill our recipes with color without having to resort to laboratory powders as my would have called them.
If you liked the post about Food colour ingredients You can share it on your favorite social networks (Twitter, Facebook, etc.…), ← you have different icons to click. Every day there will be new recipes and tricks for you, Follow us on Facebook @buzzrecipes12
So to finish, tell us, what do you think? Food colour ingredients , yes or no?
Tags:
Food colour ingredients