Recipes
What is Birria? Ingredients And How is Birria Made?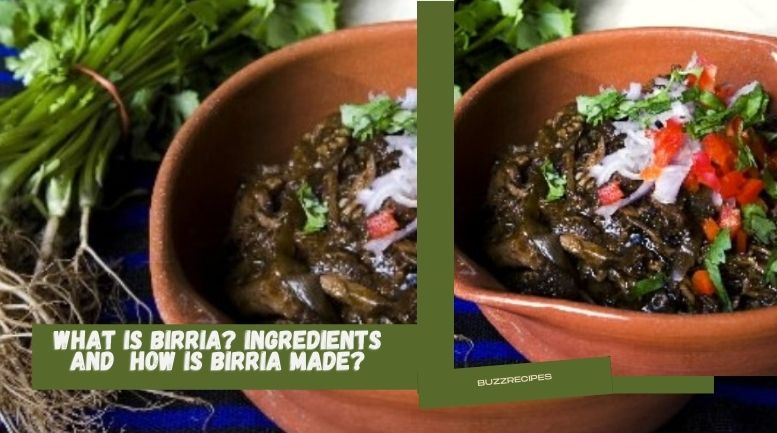 What is Birria?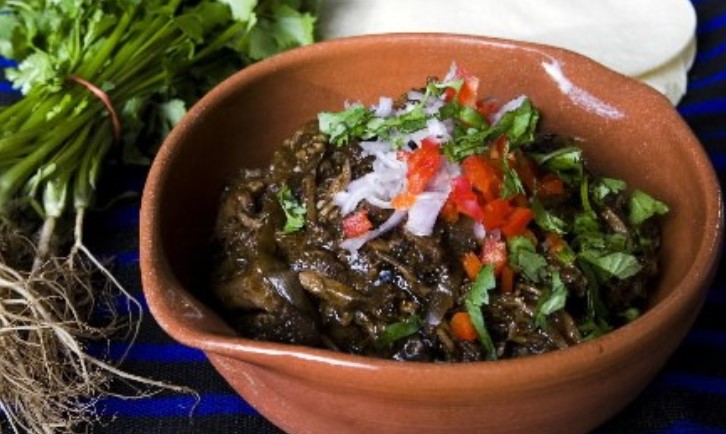 What is Birria? : It is the stew of the rancheros, the Mexican cowboys. It is usually made with goat meat, but you can easily put lamb in it. No one will notice, as the aromatics are powerful and bring notes of coffee, dark chocolate, and worn leather to the saddle! This stew is served with fresh, piping hot tortillas, sliced raw onions, a little lime juice, and lots of fresh cilantro. You will cause quite a stir among your guests, especially if it's cold outside!
Ingredients
1.8 kilo of lamb meat to brais (shoulder, shank, all tough parts are suitable)
4 guajillo chilies
3 ancho chilies
3 cascabel chilies
2 tbsp. red wine vinegar
6 cloves of garlic
2 bay leaves
1 large onion, cut into wedges
Rubbing powder mixture
1/4 tsp.
1/4 teaspoon clove powder cumin
1 tsp. oregano
1/2 tsp.
1/4 teaspoon thyme cinnamon
1 tsp. salt
Garnish
1 cup chopped fresh cilantro
1 cup chopped onion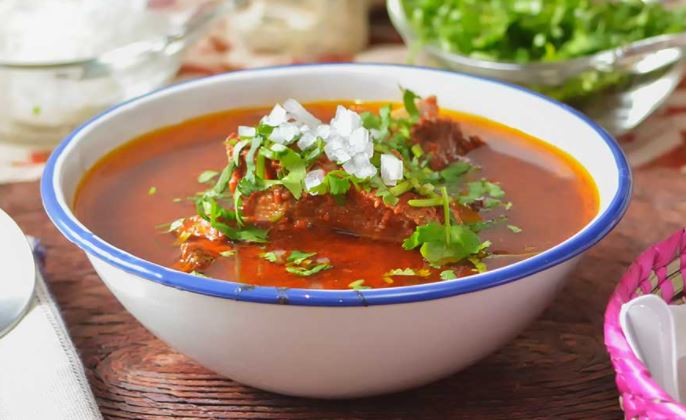 Read Also : How To Make Birria Tacos (Tacos Birria)
Preparation
Roast all three kinds of chili in a non-stick skillet on medium heat for 4-5 minutes or until softened. This step is absolutely crucial to obtain the smoky tastes so characteristic of this cuisine. Then put the chilies in a cup of hot water and let soak for 20 minutes. Seed and hull the lightly drained chilies; put in a blender or a food processor with the vinegar and pulp to obtain a smooth paste. Book.
In the meantime, rub the meat well with a mixture of salt and spices, then top with half of the chili paste mixture. Put in the fridge for the night.
The next morning, put a meat grill in the bottom of an earthenware or cast iron pot. Add the onion cut into quarters, garlic, bay leaf, and the other half of the chili paste. Then fill the bottom of the pot with 1 cup of water. Place the meat on the grill, cover, and bake at 350 ° F for 4 hours. Alternatively, you can use the slow cooker (the "crockpot") and in this case, cook for 5 to 6 hours.
To serve this dish, the meat must be removed from the bones and distributed among deep plates or large bowls. Some Mexicans serve this stew without sauce, but it's perfectly acceptable to top it with the sauce, then sprinkle it with raw onions and fresh cilantro (it would be almost heresy in my opinion not to use the creamy flavorful sauce). But one thing is absolutely essential and that is to roll the meat in still hot tortillas to eat it. Forget the utensils!
NOTE : If the liquid evaporates too quickly during cooking, add a little water to lengthen the sauce.
If you liked the post What is Birria you can share it on your favorite social networks (Twitter, Facebook, etc.…), ← you have different icons to click. Every day there will be new recipes and tricks for you, Follow us on Facebook @buzzrecipes12ShareShare