white fish has always been essential in the Mediterranean diet, due to its great contribution of proteins, nutrients and vitamins. Experts recommend eating it at least twice a week, although there are still doubts regarding the differences between whitefish and bluefish. Do you know how to differentiate them?
Although both fish are really beneficial for health and, therefore, cannot be missing from our diet, there is a fundamental difference between whitefish and bluefish, which is the fat content they have. While the former, also called lean fish, is characterized by its low-fat content (the average is between 0.1 and 2%), bluefish contain between 6 and 12% fat.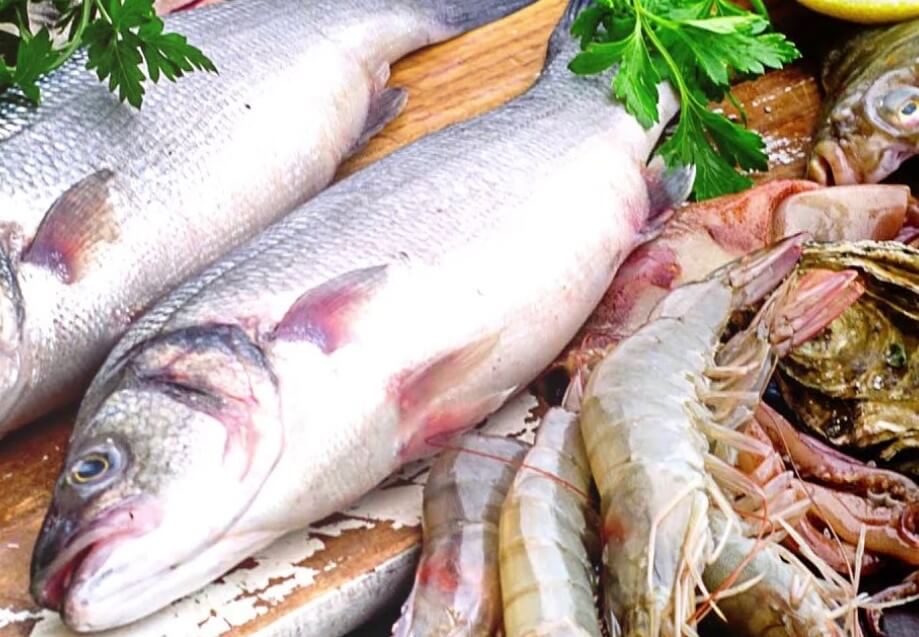 With the naked eye, you cannot see this basic and fundamental difference, but you can tell which is a bluefish and which is white because the whites tend to have a lighter color (hence their name), while the blue ones usually present the meat. darker (this is the case of tuna, sardine, dogfish, mackerel or pomfret). In addition, bluefish have an arrow-shaped tail with a pointed end, while whitefish have a straight or fan-shaped tail.

It should be noted that despite the fact that these fish are more popular due to the fact that their multiple benefits and properties make them necessary in our daily diet there are also semi-fats (also called hybrids), which contain a percentage of fat between 2 and 5%. These are generally classified as blue because their characteristics are closer to those of bluefish and, among them, the bream, bream, sea bass or mullet stand out.
Characteristics of white fish
The main reason why recipes made with oily fish are at the forefront of weekly recommendations in terms of diet is that they exceed white fish in good fats, that is, unsaturated fatty acids. Among these acids is omega 3, which are essential fats for the proper functioning and development of our body and that we can only acquire by eating this type of fish.

However, although to a lesser extent, white also provides omega 3, so it should not be missing in our diet every week, also due to its wide content of quality proteins and minerals, among which vitamin B and D stand out. the potassium , sodium, phosphorus or calcium. Due to these properties, it is recommended that people with kidney problems and osteoporosis include it in their regular recipes.
Discover: Vegan protein: what are the best products of 2020?
Also, if you have cholesterol , you should add white fish to the shopping list because their low fat content helps reduce "bad" cholesterol. On the other hand, like blue fish, white fish are an ideal food for the smallest of the house , since it favors growth. What are you waiting for to put a piece or a fresh fish fillet on the plate ? There are many reasons why you should include it in your diet and take advantage of its benefits!

Moreover, it prevents hypothyroidismas well as cardiovascular, cancerous and degenerative diseases. Also, because it is easily digestible, it is usually recommended in each diet for those with digestive problems or who seek to reduce their blood uric acid as much as possible . And, if that weren't enough, it's not fattening! Unlike other less healthy and fattier processed foods, fresh white fish is a great source of vitamins that is quickly satisfying and ideal for keeping hunger at bay.
However, despite the infinity of advantages and benefits that we can discover in this food, it also has its cons or disadvantages, including the variable amount of mercury it may contain. As with all types of fish, it contains a component with toxic potential that, if consumed in excess, can be harmful to the body.

With this, another of the potentially dangerous factors in this and all fish is anisakis, a parasite that in our body produces gastrointestinal problems , as well as other allergies, so that if it is not cooked well or frozen previously, it can affect our body. In any case, the ideal is that you combine the two types of fish in your usual diet and alternate the recipes in order to obtain all the necessary benefits for your body.
Recipes with white fish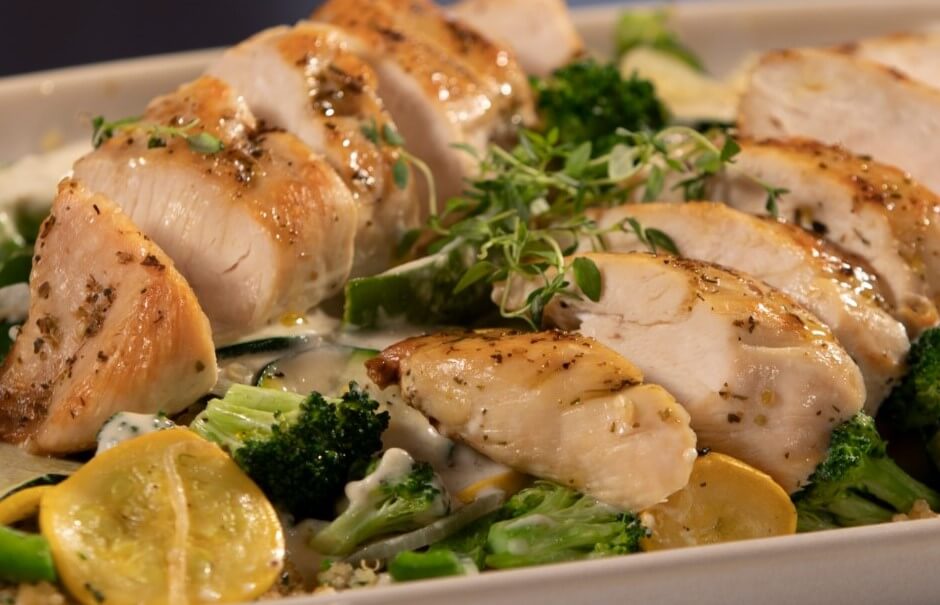 The list of white fish includes specimens that you can find in any supermarket or specialized food center: rooster, cod, hake, pangasius, eel, turbot, sole, grouper, scorpionfish, turbot, monkfish or haddock. As with the rest of the options of this product, they can be prepared in different ways (grilled, baked, fried, grilled, in a stew …) and in different cuts (in fillets, in tacos. ..). In short, everything seems to indicate that the recipe you choose will be delicious and unsurpassed.

Next, we propose two very simple ones that you can try so that the result is approximate to what you can see in any advertisement. Put on your apron and attack!

Discover: The 8 benefits of whey protein
Baked rooster with white wine and lemon

This is one of the richest and easiest recipes to prepare, since you do not need many ingredients and, in addition, it will not take almost anything to have it ready. To begin with, it is important that you have the following ingredients at your disposal, as well as olive oil, coarse salt and pepper:

4 rooster fillets (they can be fresh or frozen)
3 garlic
1 lemon
2 bay leaves
100 ml of white wine
20 g of thyme

In case you have frozen rooster fillets, you need to thaw them the night before. If you have forgotten it due to the circumstances, you can defrost them by putting them in a zip plastic bag, close it well and place it in a pot with hot water that reaches 37 degrees. In this way, the texture of the rooster will not change, so when defrosted it will be as if it were fresh.
On the other hand, grate the lemon skin in a mortar and add the chopped parsley, the garlic, the lemon juice and olive oil (about three tablespoons). Once you have mashed it to mix all the ingredients well, apply it on the rooster fillets (previously placed in a source) and add the bay leaf along with the tablespoon of thyme. Then include the white wine and let it rest for about 15 minutes while the oven heats up (it should reach 200 ºC).

When the rooster fillets have rested, turn them over and put them in the oven for about 25-30 minutes with salt and pepper. To serve, add lemon wedges et voilà! If you prefer sole, bream or turbot, you can also apply this same recipe. The result will be impressive!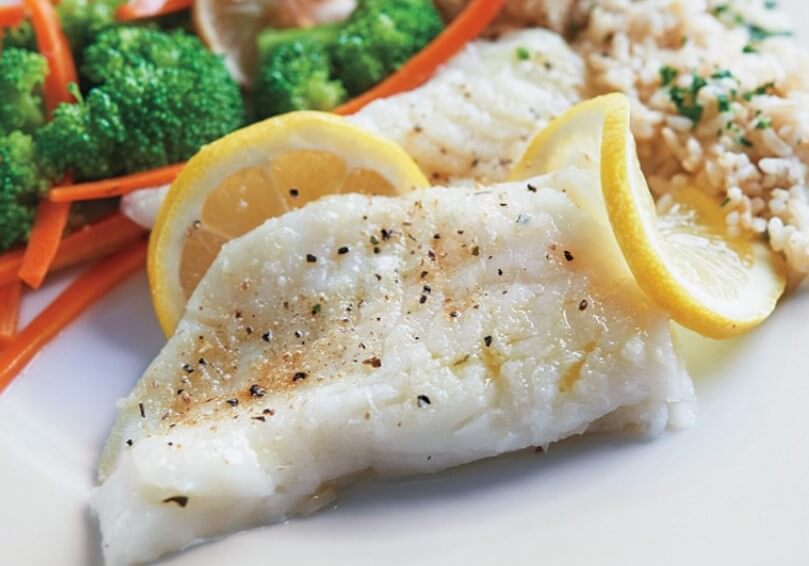 Hake in green sauce

To prepare this recipe, you will need basically the same ingredients that we have mentioned above, thus a sliced ​​hake, onion, fish broth, flour and fine clams (they are not essential, but they can be the perfect accompaniment to your dish).

Chop the garlic well and fry them in a pan without burning (otherwise they will sour the recipe) to then add the grated onion. Sauté over low heat and add the flour, stirring well and sautéing the ingredients until they are well integrated into the mixture. In order not to form lumps, add the white wine and the fish stock and continue stirring.

While you let it cook, for about 10 minutes, chop parsley to add it to the pot and introduce each piece of fresh hake previously seasoned along with the clams if you finally want to include them in the recipe. To cook, cover the casserole and cook the hake over medium heat for 5-10 minutes until the clams have opened. You can repeat the same steps with other fish such as grouper, turbot or dogfish.
Tags:
white fish