100 kcal per person
1 sachet of 4g agar agar powder
500ml of water
fruits (strawberry, peach, kiwi, etc… according to your taste)
yude azuki
Black honey or failing that, honey.
Put water and agar agar in a saucepan and bring to the boil.
Stir the contents for 2 minutes after boiling and dilute the agar agar well.
Remove from the heat and pour the preparation into a square pan.
Allow to cool.
When the preparation is hard, cut into cubes.
Serve the cubes, fruit and azuki in a bowl and cover with honey.
Read Also : sushi rice sumeshi recipe buzzrecipes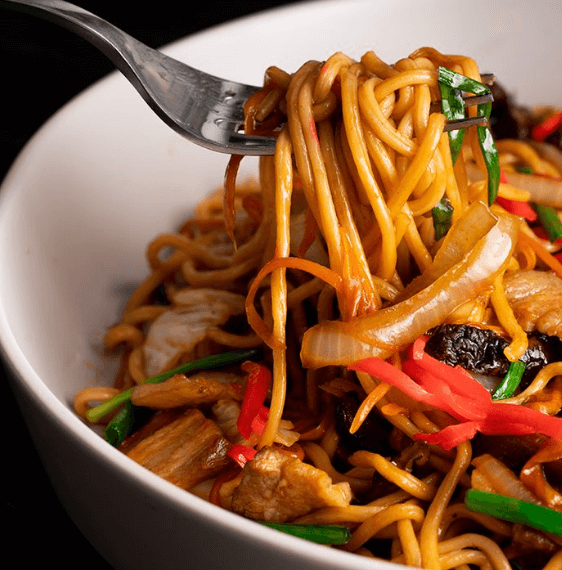 For 4 people
Preparation 15 minutes Cooking time 20 minutes
ingredients YAKISOBA – FRIED NOODLES
250g soba noodles
1 tablespoon of sesame oil
2 tablespoons of vegetable oil
300g of minced pork or sausages for an aperitif
150g minced onion
500g of cabbage, cut into thin strips
1 medium bell pepper, thinly sliced
2 tablespoons of pickled pink ginger (Beni-shoga)
2 tablespoons of dried ao-nori seaweed flakes
130ml Worcester sauce or yakisoba sauce
Nori cut into strips (optional)
Cook noodles in a large pot of boiling water, uncovered, until just tender, drain.
Heat sesame oil and 1 spoonful of vegetable oil in a wok or large frying pan.
Sauté the pork (or sausages) over medium heat until lightly browned. Remove from the wok and cover to keep warm.

In the same wok, heat the remaining vegetable oil in the same wok
Sauté the onion, cabbage, and bell pepper until tender. Add pork, noodles, marinated red ginger, and sauce. Stir to mix well and reheat. Serve garnished with nori and ao-nori seaweed.