kids lunch box ideas: The lunch box is essential in the feeding of children, we must stop seeing it as a snack for recess, the lunch box must be healthy and must also ensure the contribution of energy and nutrients that it needs to fulfil all the tasks of the day. And since we know that it is not an easy task to innovate every day, we are going to tell you some very simple lunch box ideas that the little ones will surely love.
As parents we must take children's lunch boxes very seriously , we must leave behind empty calories, food that does not provide them with nutrients or is full of sugar.
The lunch box should carry nutritious and light foods such as fruits and vegetables, it should also carry whole grains, foods that have little sugar and salt and finally something to drink, preferably a natural drink or water.
Nobody says it's simple, but the content of the lunch box is key if you want to contribute to the health of your children. Specialists from the Bimbo group give some tips to achieve this successfully.
Keep in mind that the lunch box is not a replacement for any meal of the day, the child should have a normal breakfast before leaving home, and depending on the school day lunch and dinner at home.
Read also: Percentiles: is my baby growing well
kids lunch box ideas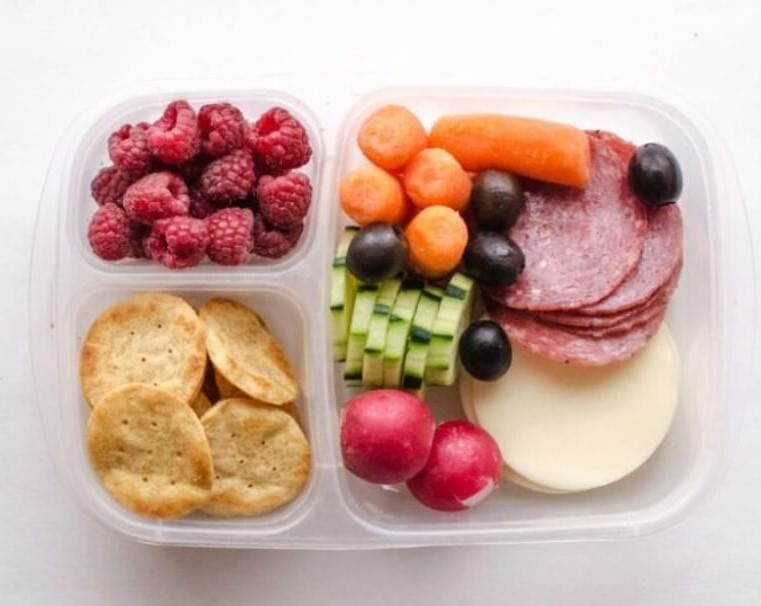 1. Fruit salad with condensed milk: an excellent option, fruits are rich in vitamins and fiber and they love condensed milk, make sure they are fresh fruits and add lemon drops so they do not oxidize. You can change the condensed milk for honey or yogurt.
2. Homemade hamburger: prepare an exquisite homemade hamburger with vegetables such as tomato and lettuce, as we know that sauces cannot be missing, choose only one. The hamburger meat can be beef, chicken, or even lentils.
3. Fruit compotes : another excellent option for them to eat fruits in a different and fun way, preparing compotes at home is very easy, you just have to cook the fruit, add sugar, blend and that's it.
4. Sandwich: it is a very versatile idea since you can use different ingredients every day, it includes cheese, vegetables, and you can vary with the protein such as shredded chicken with mayonnaise, tuna, turkey ham, shredded meat, etc. You can also combine with other vegetables such as purple lettuce, avocado, etc.
5. Potato omelette: practical and very easy to make, it is an idea that allows us to include potatoes, eggs and if you want you can add a little protein too, prepare it with olive oil to make it healthier.
6. Tacos: they are very easy to make and as in the sandwich you can vary the ingredients every day, it includes a protein, cheese and vegetables. Try chicken, meat and tuna tacos, chop the tomato, try the yellow cheese and you can also make a hard boiled egg and grate it, they will surely love it.
Banana, source of potassium and energy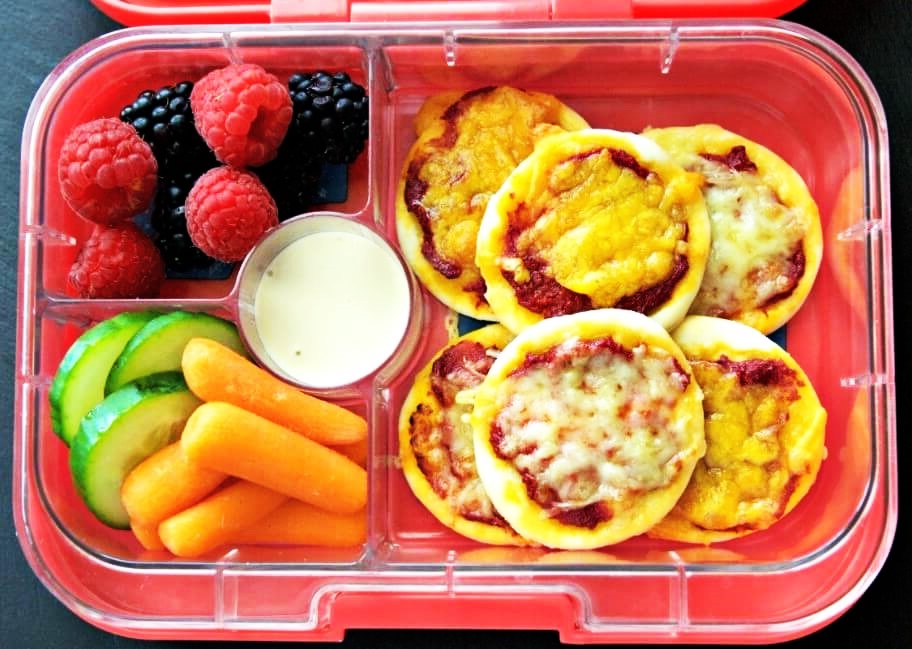 Bananas have great benefits for the human body. It is a source of fiber, potassium and natural sugars that will give little ones energy for the school day.
Ingredients:
Cereal bar
1 small banana
Low-fat strawberry yogurt
Turkey Ham Wrap
It is very important to include a fruit in the children's lunchbox as these will provide important vitamins and minerals for their development and growth. Remember to wash them well before packing them so they can enjoy them with peace of mind.
Ingredients:
2 corn tortillas
2 slices of turkey ham
6 strawberries, split
Liquid yogurt of the flavor of preference
preparation:
Wrap the turkey ham inside the tortillas. If you want, add a little mayonnaise or mustard to give it more flavor.
Vegetables and cereals, good source of fiber
Cucumber is rich in water, which will allow your children to maintain adequate hydration while playing. In addition, this lunch box is high in fiber, which will help in the intestinal transit of children.
Ingredients:
Striped cucumber with lemon
Cereal snack mix
Vanilla soy milk
Tuna and Apple Pitas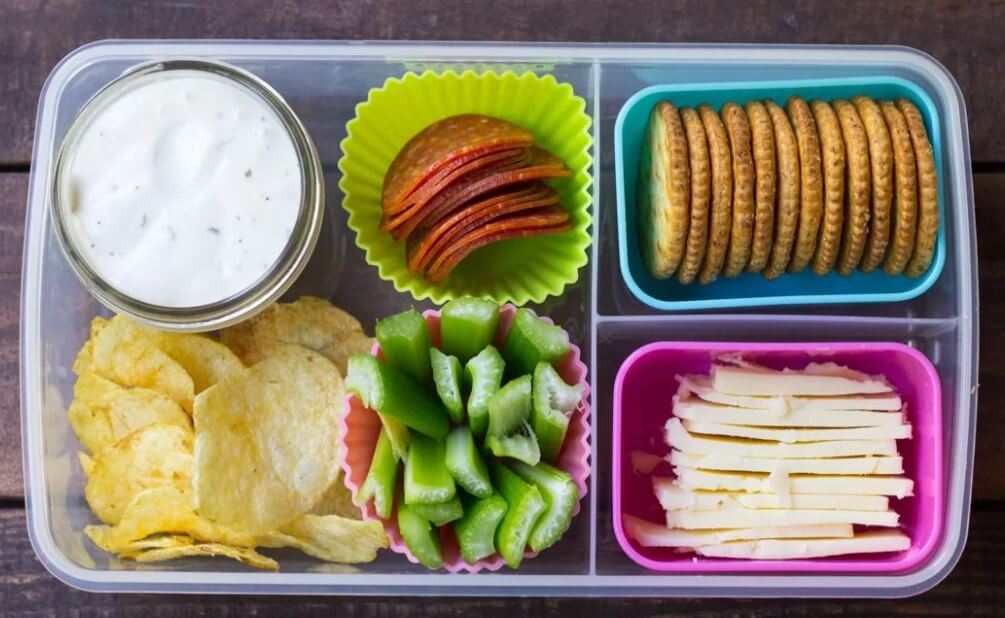 Because it is a good source of Omega 3, tuna will help your children's cholesterol to be controlled. In addition, carrots will help digestion, anemia and improve the eyesight of the little ones, while stimulating their appetite.
Ingredients:
1 pita bread
½ can of tuna
1 green apple
10 carrot sticks
1 box of semi-skimmed milk
preparation:
On the pita bread, pour the drained tuna and put the apple pieces on it. Make sure you pack it well to prevent spillage, but if your child is older, leave the task of assembling it himself at lunchtime.
Healthy Pizza with Ham
Peach is a fruit rich in beta-carotene, a pigment that helps protect and hydrate children's skin. In the same way, the blueberry is a fruit rich in antioxidants that, among all its benefits, serves to prevent and treat urinary infections.
Ingredients:
Mace for tread
Ham cut into small cubes
1 slice of mozzarella cheese
1 peach
Unsweetened blueberry juice
Tuna in ceviche sauce
Green apples help to naturally balance blood sugar levels, which is why they are good for preventing diabetes. Be sure to include them in your children's preparations and recipes.
Ingredients:
1 package of whole grain soda crackers
¼ cup tuna, drained
½ tablespoon light mayonnaise
½ tablespoon tomato sauce
Finely chopped onion
The juice of 1 lemon
1 small green apple with peel
Light pear nectar
preparation:
To prepare the ceviche sauce, add the onion with the lemon, salt and pepper to taste in a bowl. Then add the tuna, the sauces and mix until the ingredients are combined.
Pitas with fresh cheese and cherry tomatoes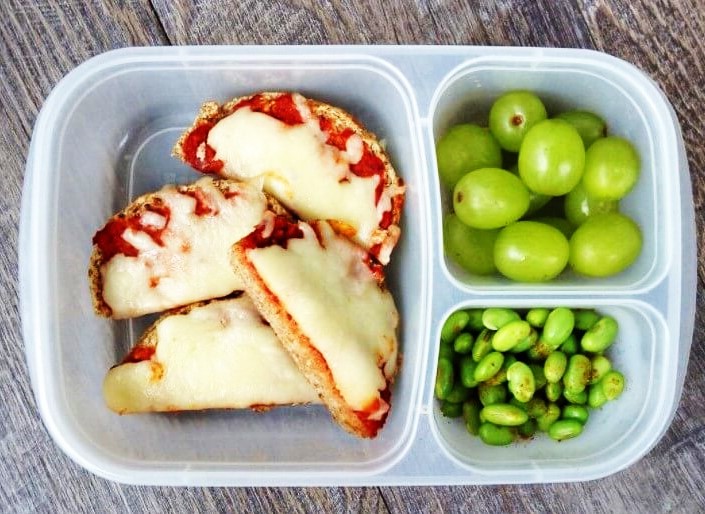 Tomato is a food that makes a great vitamin contribution to children. Helps prevent pathologies such as anemia and strengthens the development of children.
Ingredients:
2 pita bread
2 slices of fresh cheese
10 cherry tomatoes cut in half
100% natural grape juice
Smashed Turkey with Sweet and Sour Sauce
Bread provides a large amount of carbohydrates important for the generation of energy in the body. Including it in your children's preparations will ensure that they can enjoy the school day full of energy.
Ingredients:
2 slices of bread
1 tablespoon chutney sauce
2 slices of turkey
1 slice of sabanero cheese
Calorie-free cold tea
preparation:
On the bread slices, spread the sauce, then place the turkey and cheese. Use the sandwich box to heat the preparation.
Peanut Butter Waffles
Peanut butter is a good source of protein and dietary fiber. One of its main characteristics is that it gives a feeling of satiety for longer, which will prevent children from wanting to satisfy their appetite with junk food.
Ingredients:
1 Waffle
2 tablespoons peanut butter
1 box skim milk
Sesame and Mango for Digestion
Mango is a fruit rich in vitamins, especially vitamin B6 and B3 that help the proper functioning of the nervous system. In addition, it improves the skin, hair and, due to its high fiber content, it facilitates intestinal transit avoiding constipation.
Ingredients:
½ cup diced mango
5 sesame sticks
Peach liquid yogurt
Don't miss: The best 10 weaning baby recipes
3 Types of Foods That Should Be in Children's Lunch Boxes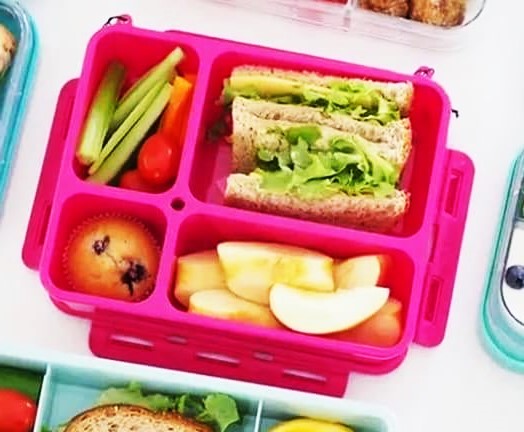 When preparing and packing the lunch box, keep in mind that they must have 3 types of food that are essential to have a healthy, balanced diet that helps them grow.
Protein: essential for the formation of muscles and the proper functioning of the immune system. Protein isn't just in beef, pork, or chicken, it's in milk, cheese, or egg as well.
Fruit: they are a source of antioxidants, vitamins and minerals, and they also help hydrate the body. The recommendation is to avoid fruit juices as they contain more sugar, only whole fruit is better. One idea for the lunch box is to make a homemade compote with less sugar and no preservatives.
Flour: what is recommended are foods with whole wheat flour that help the proper functioning of the digestive system, it can be whole grain cookies or a sandwich with whole wheat bread. Cereal bars also work because they provide fiber.
Practical tips for preparing a healthy lunch box
– If the child ate a full breakfast, then the lunch should be light. If the child ate little breakfast, what he eats at school has to be more abundant. It is essential not to skip breakfast, it is the most important meal of the day. Remember that between breakfast and lunch children should consume 30% of the recommended daily calories. 40% at lunch and the remaining 30% at dinner.
– Remember, healthy is not synonymous with boring. There are many food options that nourish, the ideal is to change the menu so that each day is different. According to these same criteria, a prepared food, a (minimum) portion of fruit and/or vegetables and a compartment with water must be brought to school. For example a sandwich with turkey breast, cheese and vegetables, and mandarin or orange in
– Do not forget that the portions must be according to the age and stage of development of your child.
– Try to balance all the food groups (fruits, vegetables, carbohydrates or cereals, proteins or products of animal origin and fats of vegetable origin). Thus, the diet will be complete and will provide all the nutrients, vitamins and minerals that your child needs.
Kisses for all!!
If you liked this recipe you can contact us on  buzzrecipes.com  and you will receive new recipes in your email.
kids lunch box ideas
Tags:
bentgo kids lunch box ideas
,
box for lunch
,
easy recipes kids
,
healthy kids lunch box ideas
,
kid recipe
,
kids lunch box healthy
,
kids lunch box ideas
,
kids lunch box ideas indian