Christmas cookie recipes easy: Easy and delicious Christmas cookies for breakfast, coffee. December is the month of homemade cookies in many countries such as Germany or the United States. In another article we made no-bake chocolate chip cookies . If you want to surprise your family or guests, sign up for this cookie recipe.
The tradition of Christmas cookies is more Anglo-Saxon than Latin. In Spain, the polvorones, mantecados, marzipan and of course the nougat are the typical Christmas sweets. However, in countries such as Germany, or the United Kingdom, these cookies are already prepared since the beginning of December , and each year they are more popular in Spain.
Christmas cookie recipes easy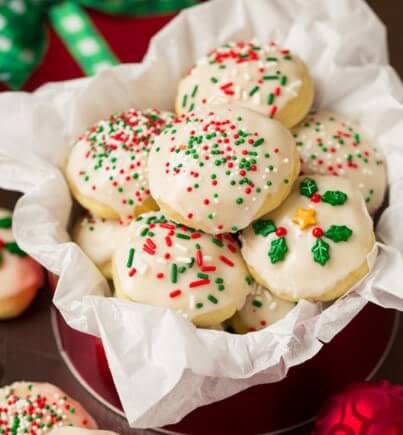 Ingredients
1 cup of unsalted softened butter, 225 g3 cups all-purpose flour or 330 g1 cup of white sugar 225 g1 egg2 teaspoon baking powderVanilla scentColored sugar
Preparation
First preheat the oven to 180 degrees. We sift the flour together with the teaspoons of baking powder to avoid lumps. You can do this with a strainer or flour sifter like the one in the photo. We reserve the flour.
In another container we add the butter at room temperature and the sugar. We beat with a wire mixer . We add the egg and beat again . Then the extract or vanilla aroma (also in supermarkets pastry section).
Next we add the flour to the previous ingredients (butter, sugar, egg, etc.). We work the dough with a spoon to bind it. Once we have the dough well compact, we take it out of the container and wrap it in plastic wrap. We let it rest for a few minutes.
Sprinkle a smooth surface with flour and with the help of a rolling pin, flatten the dough. For our cookies we will leave the dough with a thickness of about 8 millimeters, they do not have to be too thin, otherwise they will break. We use molds to cut the cookies in the shape of a star or whatever you like (if you don't have molds, use a glass upside down).
We prepare a baking tray and place waxed paper on top . Add the colored sugar to each cookie and place on the cookie sheet. Bake the cookies for 6 to 8 minutes.
With 6 minutes we will be white with 8 slightly golden. Let the cookies cool on the baking sheet until we can remove them, help us with a knife or spatula to remove them from the tray. Add the colored sugar on each cookie. They keep perfectly for two weeks if you keep them in an airtight container.
Read also: The best way How to make egg fry
Thermomix Christmas cookie recipes easy
Ingredients:https://tendenzias.com/wp-content/themes/tendenzias2019/scripts/iframes/banner-intext-hidrogel.html
125 grams of butter
200 grams of sugar or icing sugar
300 grams of flour
1 egg
A little vanilla extract
a pinch of salt
A teaspoon of yeast
Step by Step:AD
This recipe is included in our Christmas recipes and, first, put the butter and sugar in the Thermomix to mix for 20 seconds on speed 4 . Then add a few drops of vanilla extract and the rest of the ingredients. Mix everything for 20 seconds at speed 6 . Stir with the spoon so that it does not stick to the walls of the bowl and mix again for another 10 seconds at speed 6.
Next, put the lid on the bowl and mix everything by pressing the button with the wheat pattern , for 20 seconds . It should be quite liquefied but not totally liquid. Rather, a solid creates.
Empty the bowl onto a floury surface and roll the dough into a ball. Then wrap it in cling film and store it in the fridge for an hour.AD
Then remove the dough and place it on a floury surface . Squash the dough until you get a surface about five millimeters thick. Choose a cookie cutter (you'll need a star-shaped mold to make one like these) and cut out a few cookies. Then decorate them to taste.
Finally, place them in the oven on a tray with special baking paper (so that it does not stick) and bake at 180 degrees for 5 or 7 minutes .
Your beautiful and delicious Christmas cookies will now be ready!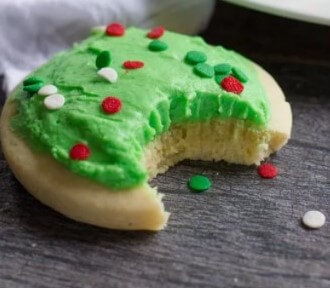 Ingredients:
125 grams of butter
One tablespoon of vanilla extract
220 icing sugar
2 eggs
300 grams of flour
85 grams of coconut powder
1 teaspoon yeast
Lacasitos
Step by Step:
The first thing you should do is preheat the oven to 190 degrees . While the oven is heating, we are going to pour the butter and sugar into the thermomix bowl and blend for 30 seconds at speed six .
Then add the eggs and vanilla and mix everything for 20 seconds at speed 4 . Then introduce the rest of the ingredients and mix for 20 seconds, at speed 4 so that everything is well mixed together. After 10 seconds , stop the grinder to stir with a spoon and remove the remains stuck on the sides.AD
Time to shape our cookies. To make them perfectly round, use a spoon. Then crush them and place them in a flour base to decorate them with the lacasitos . Then, put the tray in the oven (with special baking paper) for 12 or 15 minutes.
Kids will love these colorful cookies!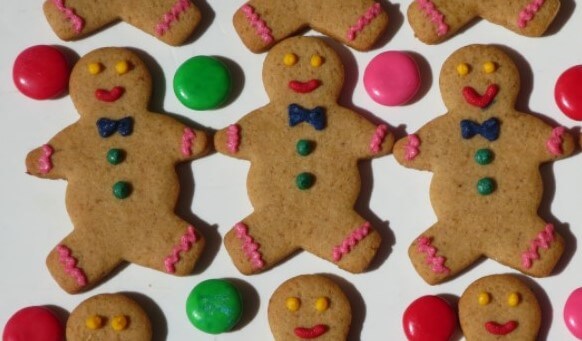 DECORATED Christmas cookie recipes easy
Cookies are one of children's favorite Christmas treats . And to make them much more attractive and different we can decorate them , we can even make them with them. Here are a few ideas for you to get some ideas.
Obviously, if you are considering making these Christmas cookies, you are a lover of sweets, so you are going to love this idea. It's all about making sweets sweeter: Christmas cookies turned into sweet Christmas treats and colorful cupcakes. They still seem more appetizing, right?
Christmas cookie recipes easy DECORATED WITH CANDY
And if you are more romantic, we also have the perfect idea for you: some heart-shaped Christmas cookies . Although you can make them with pink or red fondant, a classic of hearts, you can also make it in white to make it more Christmassy.AD
Don't miss: Lentil cabbage soup
CHRISTMAS COOKIES DECORATED WITH HEARTS
For the more exotic people, we have brought these Christmas cookies with Arabic motifs that mimic colored henna tattoos. You can make them in various colors and they will be perfect for any event or Christmas dinner. Your guests will love it!
DECORATED CHRISTMAS COOKIES: CREATIVE DESIGNS
You can also make some classic Christmas cookies . For this, you will have to make them round and make them Christmas decorations. Some good ideas are snowmen, Christmas lights, gifts, Christmas trees, Christmas balls, and even reindeer or Christmas lights.
CHRISTMAS COOKIES DECORATED IN AN ORIGINAL WAY
Following the decoration of the Christmas cookies with Arabic motifs, we recommend you try making these Christmas snowflake cookies . They are very elegant and very fun, at the same time, since they do not have the typical cookie shape and the white stands out very well on the mold.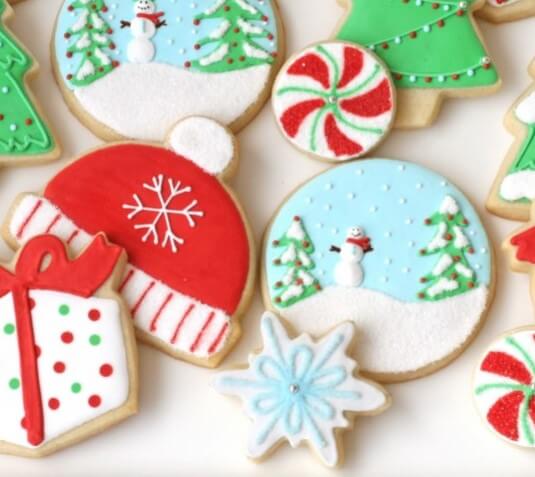 CHRISTMAS COOKIES DECORATED WITH SNOWFLAKES
You can also use your Christmas cookies to write Christmas phrases or even put the names of your family members. If you want to make these cookies, take it as an activity to do as a family. Children will love being able to help you make cookies and will have a great time decorating the Christmas cookies and writing their names.AD
CHRISTMAS COOKIES DECORATED WITH NAMES AND FIGURES
Although these Christmas cookies with red stars seem very complicated, do not think they have much. You only need a little fondant to make textures with relief and some white balls that can be icing, to place in the center. These star-shaped Christmas cookies are perfect for the holidays because they remind us of the red poinsettia flower.
CHRISTMAS COOKIES DECORATED IN THE SHAPE OF STARS
Christmas is also a good time to bring out a little humor. If you are the funny one of your group of friends and family, you need to make these cookies in the shape of a melted snowman . They are very easy to make because the idea is that they are not perfect, and everyone will be very funny.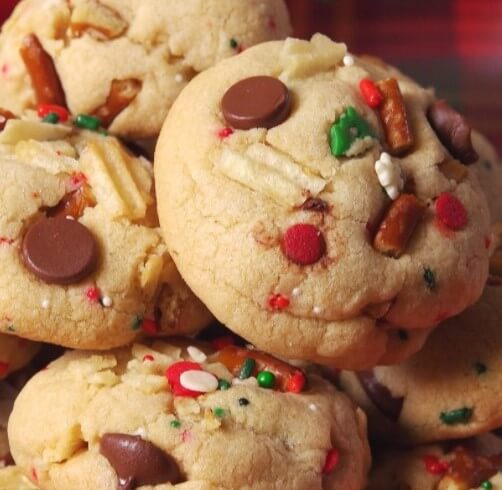 CHRISTMAS COOKIES DECORATED WITH SNOWMEN
If you have enough handling of fondant, we can make decorations as beautiful as these: Christmas balls with all kinds of details. What you cannot miss to make these Christmas cookies in the shape of Christmas tree decorations is the golden fondant. They look like real decorations and not cookies!
CHRISTMAS COOKIES DECORATED WITH TYPICAL DECORATIONS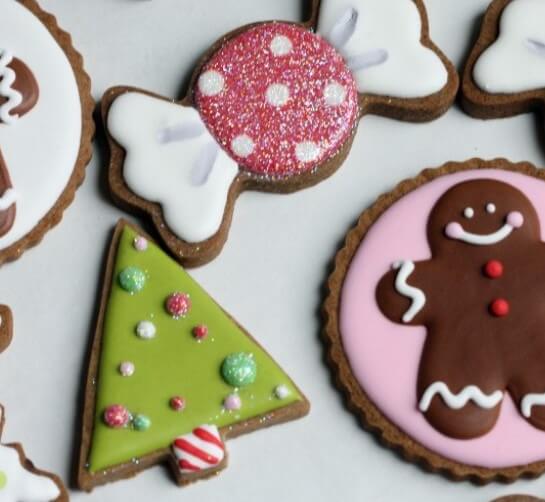 Christmas cookies are also a good way to make an advent calendar for the little ones in the house. You can make square-shaped cookies and decorate them with numbers, to indicate the days until Santa Claus arrives, but you can also make other pictures.AD
DECORATED CHRISTMAS COOKIES FOR KIDS
Who doesn't love Santa's reindeer and good old Rudolph? If you like it as much as we do, you can make these reindeer-shaped Christmas cookies so easy to make. With a little chocolate cream you can make the horns and with a red lacasito, the nose.
GERMAN Christmas cookie recipes easy
The German Christmas cookies par excellence are those called Lebkuchen . These German Christmas cookies are made from ginger, spices, and ginger. In addition, they can sometimes have a lemon topping that makes them even more delicious. However, we are going to learn how to make the classic German Christmas cookies or Lebkuchen.
Ingredients:AD
A teaspoon of nutmeg
A teaspoon of ground cinnamon
3 cups of flour
A little bit of ground cloves
Half a teaspoon of spice mix
1 egg
Half a cup of honey
A cup of sugar
Half a cup of molasses
Step by Step:
Place a tray with special baking paper and mix the flour and spices. Next, pour the egg and sugar into a bowl and beat everything for two minutes. Then add the honey and molasses and mix everything well.
Then pour one on a surface with flour, the dough that you have obtained, taking care that it does not break and is all unified.
Next you must wrap the dough in transparent film and put it in the fridge for at least two hours, although it is recommended that it be for a day. After this time, take it out of the fridge and knead it with a rolling pin on a floury surface. Then choose some molds to make typical Christmas figures such as stars, bells or hearts. Finally, if you want to add the classic lemon glaze , do it with a cup of sugar, two tablespoons of water and one of lemon juice.
Now you can celebrate a typically German Christmas!
CHRISTMAS GINGERBREAD COOKIES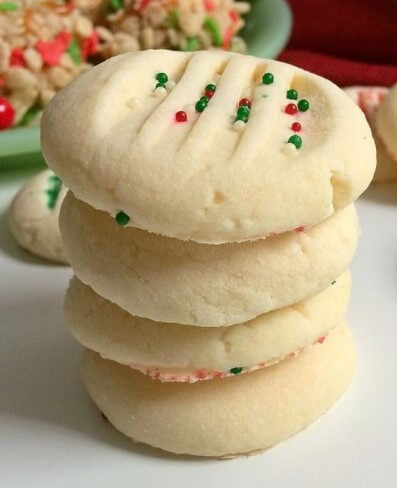 Gingerbread Christmas cookies are also a classic of these dates, so below we are going to explain how to make gingerbread Christmas cookies, step by step . They are children's favorites!
Ingredients:AD
150 grams of sugar
a pinch of salt
1 egg
250 grams of flour
150 grams of butter
5 grams of bicarbonate
A little bit of ground cinnamon
A little bit of ground ginger
To make the decorative frosting:
An egg white
100 grams of icing sugar
Lemon juice
Melted chocolate
Food coloring
Step by Step:
First we must mix the sugar, the bicarbonate, the cinnamon powder, the teaspoon of ginger and the salt. Once everything is integrated, take another different bowl and add it to the mixture we had before. Lastly, add the butter (slightly melted) and mix until you get a dough texture .
Then place a little flour on a surface and place the dough that we have created to knead with a rolling pin until it is half a centimeter thick.
Next, with Christmas cookie molds, make your cookies and then place them on a tray with baking paper. Once the oven is preheated to 180º , insert the cookies and let them toast for about 20 minutes.
To decorate the Christmas gingerbread cookies, beat the egg white until stiff and mix it with the lemon juice and icing sugar. To make decorations with Christmas colors, use coloring. When everything is cold, you can add the melted chocolate.
Enjoy your Christmas cookie recipes easy gingerbread cookies!AD
CHRISTMAS COOKIE FROSTING: HOW TO MAKE IT
When our Christmas cookies are completely cold, after having placed them in the oven, we can begin to decorate them with the glaze. Read on to find out how to make Christmas cookie frosting .
First you must know the types of icing that there are: royal icing and simple icing or icing . Royal icing or royal icing is the most suitable for cookies because it is much harder than simple, perhaps more suitable for cakes and cupcakes. Here we show you what ingredients you need to make royal icing.
Ingredients:
2 cups of powder sugar
A little lemon juice
2 egg whites
First you have to beat the whites until stiff and mix with the lemon juice. Then add the icing sugar little by little and mix everything well. Then you can start decorating your Christmas cookies with icing. To make decorations of different colors, you just have to divide the mixture into several containers and add to each one a few drops of food coloring , the color we need.
The glaze for Christmas cookies should be used as soon as it is prepared and it hardens a bit and we need more liquid, you can add a few drops of water .
CHRISTMAS COOKIES DECORATED WITH FONDANT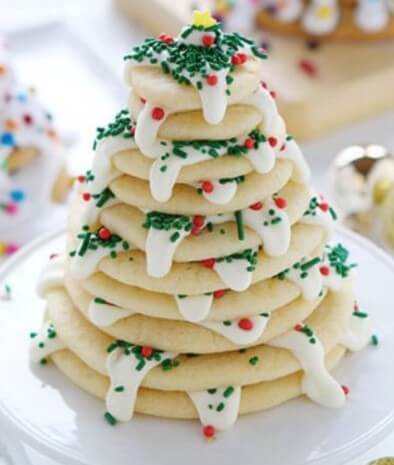 One of the easiest ways to decorate some Christmas cookies is to do it with fondant. Read on to discover the richest and most original recipe for Christmas cookies decorated with fondant .AD
The first thing you have to have done is the cookie dough, as we have taught you to do in this article. Once we have our cookies baked, we let them cool and prepare the fondant dough . For this we only need a little icing sugar, water and a little butter. Then we add the color we want with food coloring.
Once we have the fondant ready, we split two thin sheets, one green and the other red . For this layer to stick well to the cookie, you can use a little melted butter.
Next, we are going to cut some snowflakes in white fondant that we will place on top of the green and red cookies. To make the most perfect flakes, you can use a toothpick. In this way we will make its branches and details much finer. Although if you use a mold shaped like a snowflake.
Finally, we can add a little icing sugar that represents the frost of the snowflakes.
Another perfect recipe is this one, which you can see below. It is about cutting the cookies with different Christmas molds. We recommend bells , mistletoe branches , Christmas trees and Christmas figures .AD
What you also need is multi-colored food coloring . We recommend buying the Christmas classics so that you can make almost all the Christmas shaped cookies that come to mind. You cannot miss the green, red, white and silver.
MORE EASY AND HOMEMADE Christmas cookie recipes easy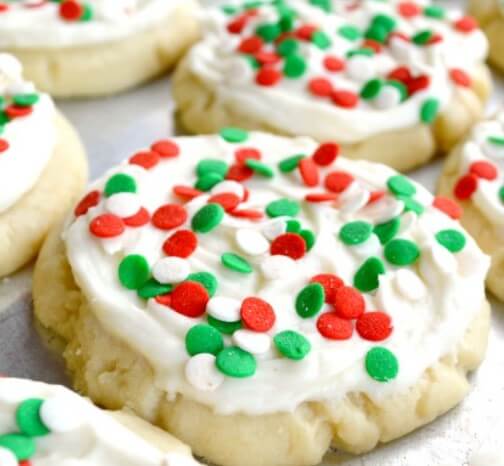 Although we have already seen some of the best Christmas desserts 2020 , and that stand out on their own among the Christmas Recipes , this time I want to tell you about something that you cannot miss at home in the coming days; I am referring to the Christmas cookies that the little ones in the house like but also those of us who are already a little older and of which we now give you the best recipe of all. Next in Gourmet Flavor, Christmas Cookies 2020.
What can we make our 2020 Christmas cookies from? I'm sure that if we lived in the United States, they would be gingerbread since they are very traditional when Christmas comes around but the ones that we are going to teach you to make are delicious cookies with a vanilla essence that will surely make all your guests repeat this Christmas .
The cookies that we present to you now are very typical of the Christmas season and the holidays. They make a nice gift (ideal to put together in a bag) and are the delight of children. They can be made with fun shapes, a Christmas tree, a star and even Santa Claus . Christmas is coming and this recipe for Christmas cookies cannot be missed, it is also very simple and the result is exquisite.
INGREDIENTS
AD
300 grams of sugar
300 gr of butter
2 yolks and an egg white
300 gr of flour
1 pinch of salt
1 dash of vanilla essence
confectionery decoration elements (ball, confectionery, colored scarlet)
PREPARATION
Melt the butter and actively mix it with the sugar (until a pale, airy mixture forms). At first it will cost a bit but if you have it at room temperature or heat it in the microwave a little, you will see that you get it right away.
Add the yolks and white, vanilla and a pinch of salt. Stir well until a homogeneous dough forms and everything is well integrated. Also note that you have a homogeneous dough without holes or lumps. Sift the flour and mix. When the flour is integrated, we begin to knead with clean hands. When it is well kneaded, we form a bun and wrap it with transparent paper or plastic wrap and put it in the fridge for at least an hour.
Stretch on a smooth surface and with a stick leave 3 millimeters. Do not forget to flour the surface on which you work so that the dough does not stick. It is best to do it on the kitchen table, or on the marble where you will have more space to stretch the dough as much as you want or need.
Use cookie cutters with Christmas designs (or you can also make your own using shapes cut out of cardboard and a knife to shape it by placing them on the dough). Press and trim. We take to a previously greased and floured cooking plate (leave at least 3 cm between the cookies so that they do not stick when they grow).
Leads to the preheated oven at medium temperature for 10 minutes. You have to be careful not to overdo it so that they are not hard. Remove from the oven and let cool.
Decorate to taste with pastry decorations. You can also make a frosting and color it. You can ask the children to help you decorate them, they are sure to have a lot of fun.
CHOCOLATE Christmas cookie recipes easy 2020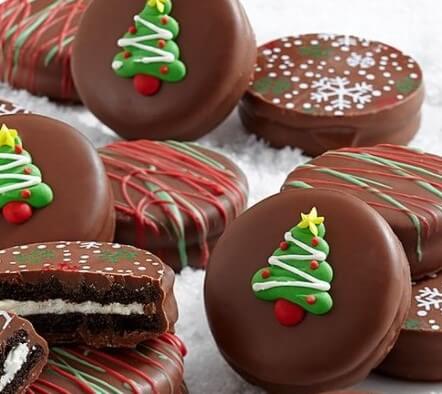 AD
Along with the 2020 Christmas cookie recipe, I can't resist explaining another recipe that is just as simple but even richer thanks to the chocolate with which they are made, are we going to do it?
INGREDIENTS
4 1/2 cups of flour
2 teaspoons of baking soda
400 gr of butter softened
1 1/2 cups brown sugar
1/2 cup of white sugar
2 packets of instant vanilla pudding
4 eggs
2 teaspoons vanilla extract
4 cups chocolate chips
2 cups chopped walnuts (optional)
PREPARATION
We start by preheating the oven to 175 degrees . While the oven is heating we must sift together the flour and the baking soda, aside.
In a large bowl, whisk together the butter, brown sugar, and white sugar. Once everything is mixed, the instant pudding is added and again everything is stirred until it has been well mixed. We add the eggs and vanilla . We mix in the flour mixture. Finally, we add the chocolate and walnuts.
We must take from the dough, with the help of a spoon, a small amount and we place them on the oven tray without greasing.
We put them in the oven and let them cook for about ten or twelve minutes . When you see that the edges begin to be golden they will be ready.
Once you have your chocolate "cookies" for Christmas (which you can also place in Christmas molds) before putting them in the oven, you can simply serve them or, on the contrary, do a bit of work with their decoration.
DECORATING CHOCOLATE Christmas cookie recipes easy
If, for example, you want them to be as in the photo above, very good by the way, all you have to do is that once you have removed the cookies from the oven, cover them with chocolate coverage . It is easy to melt it (over the fire and in a bain-marie) and we pour it over each cookie. We let it dry and we can add a little grated coconut or icing sugar.
Another option that will work for you is to mix a little icing sugar with cocoa powder . Add a little water and stir until you get a light paste. We pour over each cookie and then we can sprinkle a little grated candy cane which is precisely what they have used in the photo of the cookies above.
If you liked the recipe Christmas cookie recipes easy , you can share it on your favorite social networks (Twitter, Facebook, etc.). Every day there will be new recipes and tricks for you.
Christmas cookie recipes easy
Tags:
Christmas cookie recipes easy