This Mediterranean salad is light but with an intense flavor and a garlic vinaigrette for the most daring. If you prefer you can season with a traditional vinaigrette.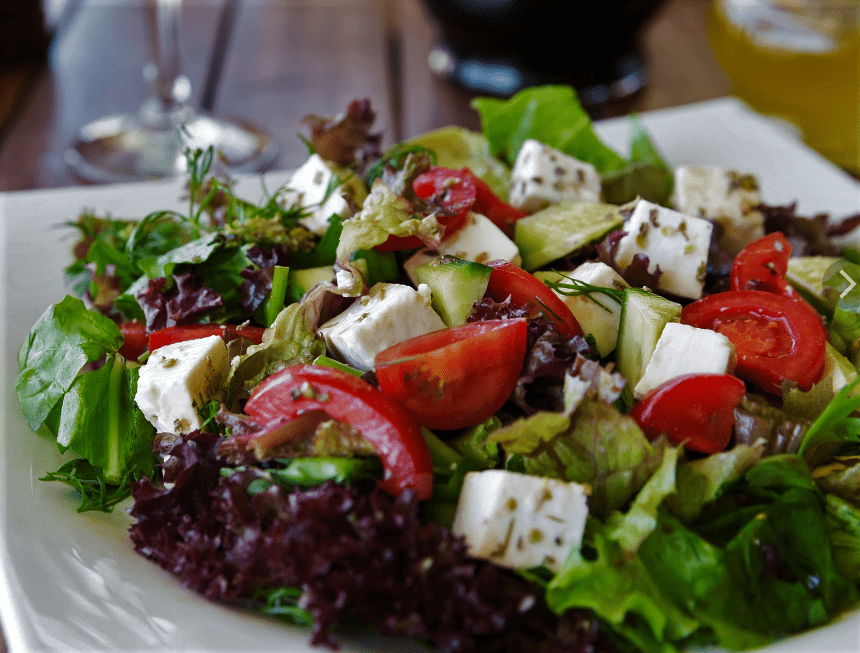 ---
INGREDIENTS for 2 people
---
100 g assorted lettuce leaves
6 sun-dried tomatoes (if canned, save the oil for the dressing)
A handful of black olives
1 small can of anchovies with its oil
75 g Feta cheese, Mozzarella or a fresh cheese of your choice
Basil leaves
A handful of capers
For the vinaigrette: extra virgin olive oil, white wine vinegar, a tip of garlic 0 half a teaspoon of garlic powder and salt
---
PREPARATION of the Mediterranean salad
---
Place the lettuce well washed in a bowl or serving tray and place the rest of the ingredients on top in an orderly manner.
To prepare the vinaigrette we use the oil of the anchovies and also the oil that the dried tomato jars usually bring. Mix it well and add more extra virgin olive oil if necessary.
Add the vinegar and some salt (you have to be careful because the anchovies and their oil already provide a lot of salt). Crush the garlic and chop the basil leaves (reserve some whole) and also crush the garlic.
Mix everything and season the Mediterranean salad at the time of serving.