How to make Homemade tiramisu: the best recipe
Who does not know this delicious cold spoon dessert of Italian origin? Its appearance is set in the Venice of the fifties and its name derives from the expression "te tira su", which could be translated as "get up", perfectly understandable with the ingredients it contains. Do you want to know how to make original homemade tiramisu ? Then keep reading.
There are many variants of this dessert, the one that we present to you today is the classic of Italian cuisine The Silver Spoon . You will be surprised how easy it is to prepare. It is best to do it from one day to the next, so it takes shape and we will prevent it from falling apart when serving it.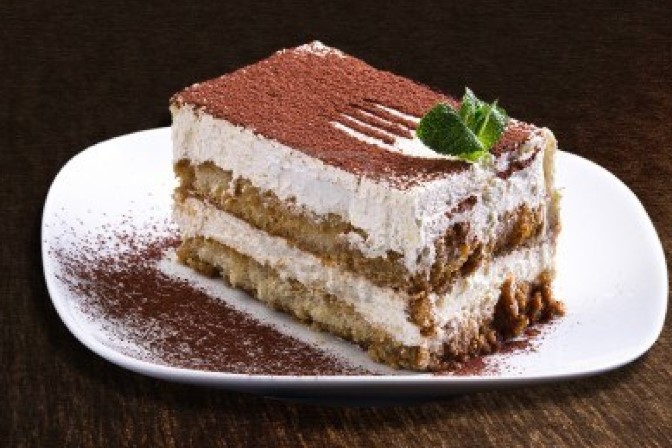 Ingredients
For 6 people
Egg white 2
Yolk 4
Sugar 100 g
Mascarpone cheese 400 g
Soletilla biscuits 200 g
Coffee 175 ml
Grated dark chocolate 200 g
Cocoa powder.
How to make homemade tiramisu
Difficulty: Easy
Total time 1 hour
Elaboration 1 hour
Repose 3 hrs
First, we prepare a very strong coffee pot and let it cool down. Then we mount the whites to the point of snow and reserve them. In another large bowl, beat the yolks with the sugar until it has a foamy consistency.
At this time we add the mascarpone little by little and continue beating at low speed . Incorporate the whipped egg whites and mix with a spatula making enveloping movements.
In a rectangular mold , we put a layer of soletilla sponge cakes soaked in the coffee. We cover them with a layer of mascarpone cream and on top we sprinkle half of the grated chocolate.
We repeat the operation: layer of biscuits with coffee , layer of mascarpone cream and layer of grated chocolate. Finally, sprinkle with cocoa powder and store in the refrigerator for a minimum of three hours , better overnight, so that the mixture takes on body.
You may Also Like: How To Make Roasted Red Chili Sauce – The Recipe Method
Presentation ideas for tiramisu
Now that you know how to make the classic Italian tiramisu , you have no excuse not to prepare it at home, I assure you that this homemade recipe has nothing to do with what you have tried in a restaurant, many times made with cream.
If you want a more special presentation, you can assemble the tiramisu in individual glasses for each diner and it will be perfect.
The keys to a good homemade tiramisu
Tiramisu cream, quick and easy recipe
Tiramisu cake recipe.
Tags:
how to
,
how to make
,
how to make homemade tiramisu
,
tiramisu
,
tiramisu recipe