honey pop corn is the favorite snack at home, especially when we make our movie Fridays. My kids like them with salt, butter and even chilli. I have always liked caramelized popcorn, but I rarely make it. However, this time I decided to combine various flavors that my family likes to create something different. The honey and butter give it the perfect sweetness and flavor, and the crushed granola bars make it even more crunchy. They are very easy and quick to do, give them a try!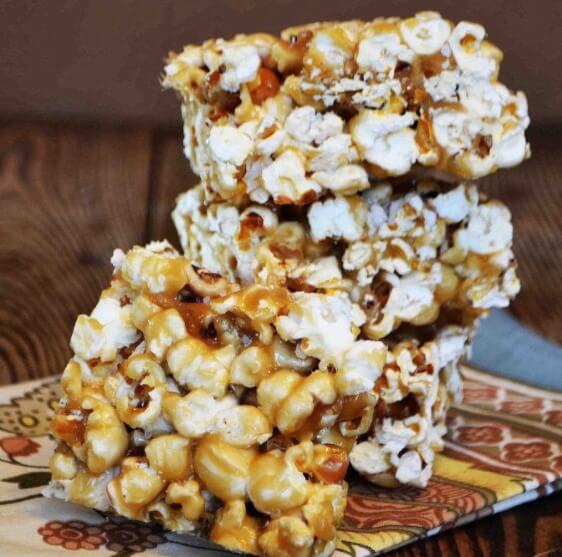 Who doesn't like to enjoy a movie or your favorite show and some delicious popcorn at the same time? Well, here is a rich recipe for sweet popcorn, bathed in a syrup with honey, very easy to prepare. It will only take about 10 minutes. I advise not to put them all in the bowl when you sit down to watch TV, because they are a vice lol. At home it happens to us and until we see the bottom we do not stop.
Read also:healthy smoothies recipes
Honey pop corn
honey pop corn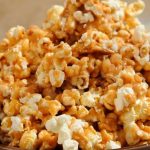 2 packets (1.5 oz) Nature Valley ™ Oats' n Honey Crunchy Granola Bars
1/2 cup popcorn
1/2 cup of honey
1 butter spoon
1 pinch of salt
Put your popcorn in a large bowl and set aside.

In a saucepan, melt butter over a low heat. Add the honey, water and salt and cook and stir over a low heat until all is nicely incorporated. Bring to a boil for one minute and take off the heat. Pour over popcorn, toss to coat and use a spoon to mix the honey mixture and coat all of the popcorn.

Transfer the coated popcorn to a baking tray lined with parchment paper, spread evenly. Bake uncovered at 350°F/175°C for 10-15 minutes or until golden brown. Stir mixture every three or four minutes. Watch the popcorn carefully, it burns easily! Take out of the oven and keep stirring the mixture every few minutes. As the mixture cools, the popcorn will get nice and crispy.
Please note that the cup measurements in this recipe are approximate. I have added cups for those that prefer using cups. The recipe is most accurate using weights measurements.
Popcorn can be a much healthier snack or snack than we may think, as long as we eat adequate portions and do not cover them with fat, salt or sugar. And preparing homemade popcorn is the easiest.
How to make popcorn at home: simple recipe without microwave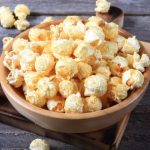 70 g Popcorn kernels
30 ml Sunflower or olive oil
Salt to taste
Cover the bottom of a good wide frying pan with the oil and bring to the fire until it is very hot. Add the corn kernels, leaving them in a single layer, and cover. Leave a small hole for the steam to escape.

When the first popcorn starts to sound, lower the temperature to a medium setting. Wait until the explosions stop. Turn off the heat and uncover.
With what to accompany the popcorn
The homemade popcorn is delicious freshly made , still slightly warm. They are perfect for a home cinema afternoon, although they can also be enjoyed as a snack to share with friends or as an aperitif at any time of the day. They are still a caloric food, but much healthier than if we opted for a commercial brand.
Tags:
honey pop corn