How to stop eating at night: The night snacking and eating before going to bed has its consequences and inconveniences rather than proven by nutrition experts. But luckily, there are strategies to avoid it if it happens to you or it is your case. Eating after dinner or snacking at night can sabotage your diet believe it or not. Therefore, we give you seven good reasons and easy tricks to break this habit that does not let you lose weight and makes you gain weight without knowing it.
There are three fundamental reasons that cause that nightly craving that, far from being harmless, may be boycotting both your diet and your rest. Eating certain foods before going to sleep can affect your sleep and your health. The first of the factors that intervene and against which, really, little can be done is the circadian cycle, the schedule that regulates the functioning of the body throughout the day. 
This internal clock has been shown to directly influence the desire to eat, increasing it during the last hours of the day, regardless of what was consumed during the day.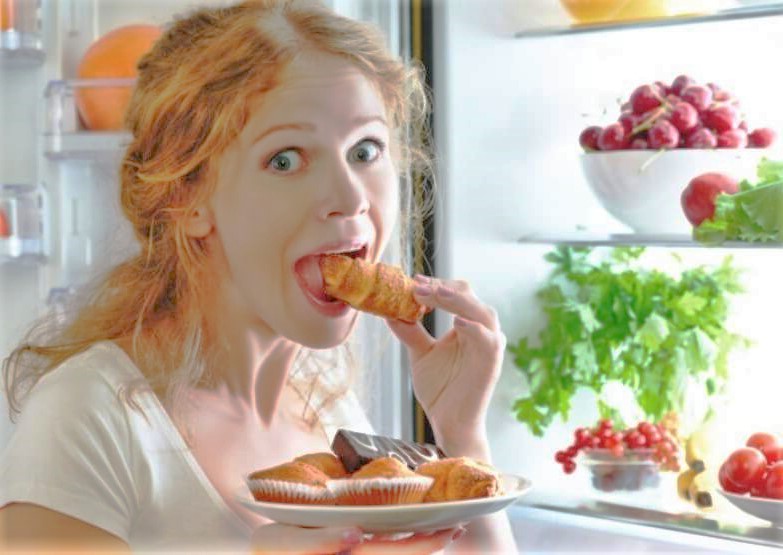 Added to the increase in hunger is the fact that willpower decreases with fatigue, as evidenced by this research between the relationship between lack of sleep and self-control. Although during the previous hours you have managed to stick to your fitness plan, at the end of the day,
when you are tired, the firm goal of looking better than ever bikini begins to unravel when you think of the delicious ice cream bowl; your conscience seems to have disappeared and you end up falling into temptation. In this case, you can learn to control the cause of the night craving, just as you can have some power over the third of the reasons: emotional hunger.
In that sense, snacking at night has more side effects than you might imagine … Among others, waking up with a swollen belly, extra kilos, and cardiovascular risk … are just some of them.
Read also: how to stop eating junk food

How to stop eating at night
The Academy of Nutrition and Dietetics of the United States is aware of this problem of eating habits and has proposed five tips to reduce these forays into the refrigerator. With them, he tries to get consumers to reflect on their reasons for making this overeating and, if they cannot avoid them, invites them to change the snacks we consume for healthy and nutritious foods. Here are the 11 How to stop eating at night.
MAKE SURE YOU EAT WHAT YOU NEED DURING THE DAY TO AVOID SNACKING AT NIGHT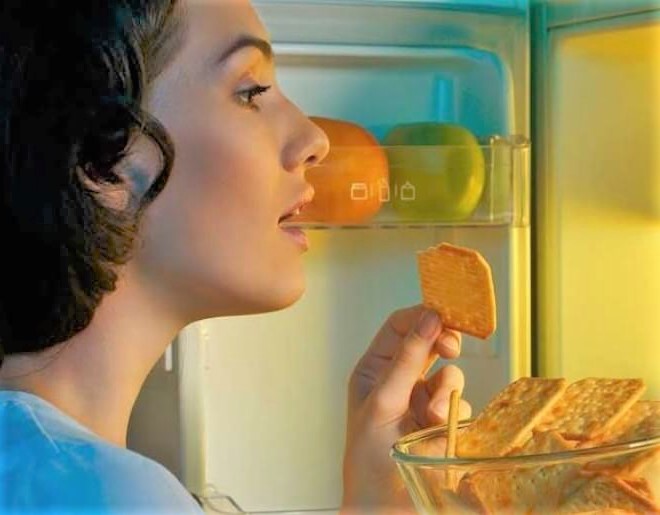 To avoid overeating and bingeing on the fridge before bed, make sure you eat a good breakfast and a good meal. If you find your kale or lettuce salad a bit lean, add protein, chicken, tuna, fruit, or whole wheat bread to make sure you stay satiated and fuller so you don't arrive hungry at night.
What's more, think that food should be your largest meal instead of dinner that should be the lightest. There are studies that ensure that our body feels better when we make the most complete main meal of the day and dinner as light as possible.
PLAN ALL YOUR MEALS
Shopping like crazy at the supermarket may not be the smartest way. It is best to set aside a couple of hours to think about how to improve our eating habits. That is to say, reflect on the hunger we experience throughout the day and adjust the portions to these sensations. Of course, meals should be made up of nutritious and natural foods.
DO NOT EAT ONLY FRUIT, ACCOMPANY IT WITH YOGURT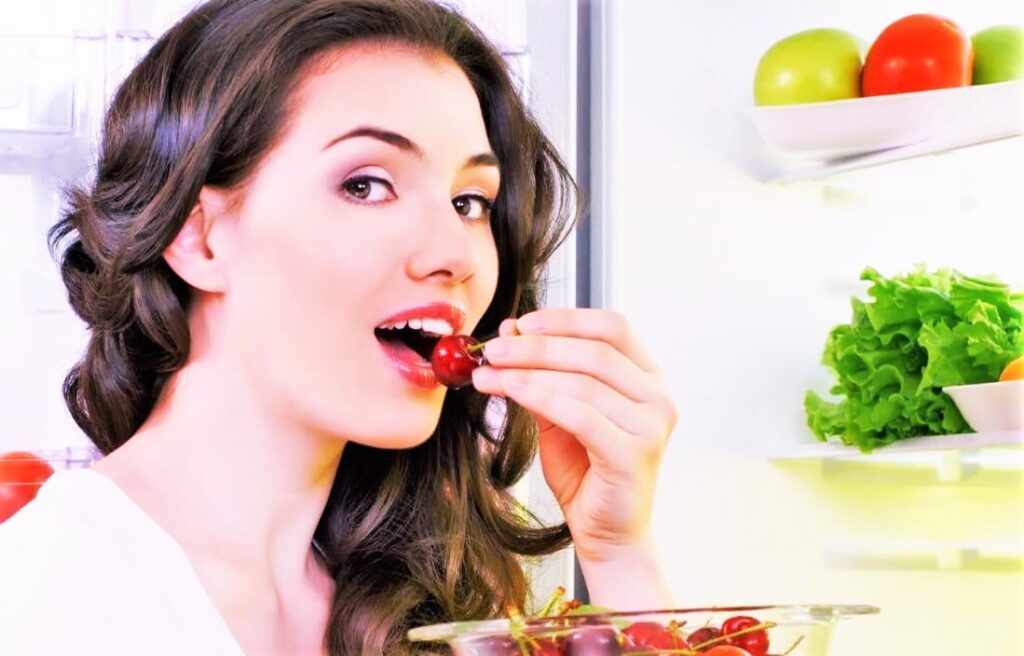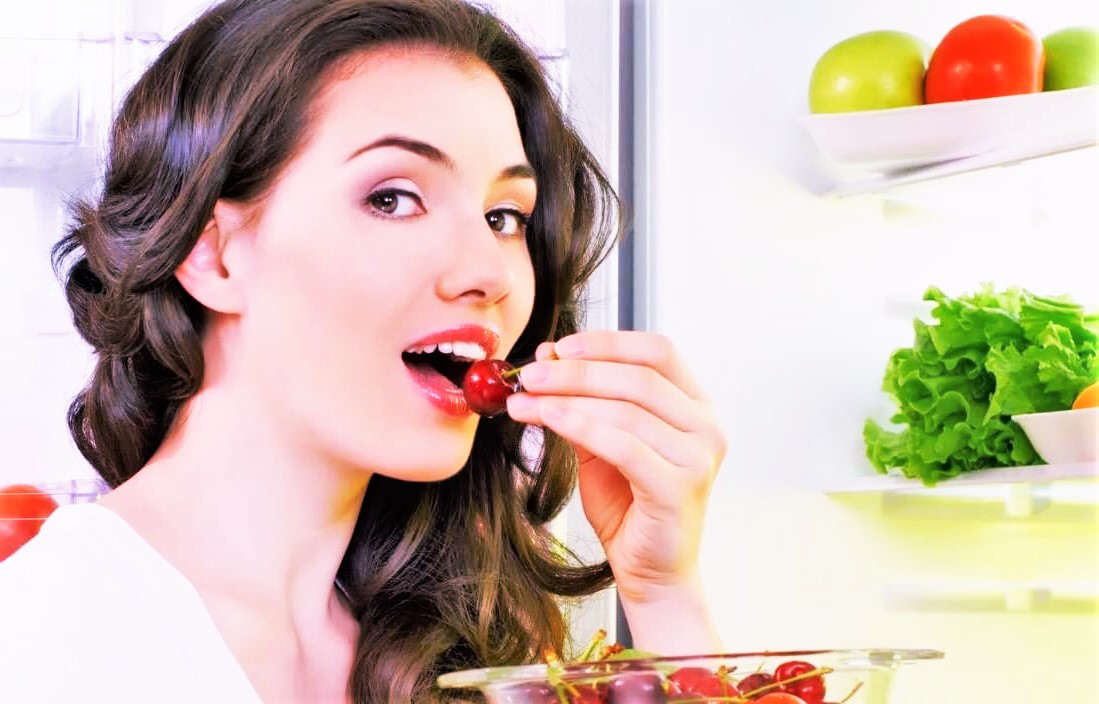 "In a healthy Mediterranean diet, to maintain or improve the figure, a dinner of varied fruits, for example with skimmed yogurt, is perfect. But if we want to lose weight more quickly, it is more effective and satisfying to eat only protein at dinner. you will avoid the risk of "snacking" two hours after having only fruit for dinner and it will help you sleep better and not wake up with voracious hunger, since sometimes just being on a diet increases your appetite "
INCREASE PROTEIN
This organization advises that, at each meal of the day, we consume about 20 or 25 grams of protein. To achieve this goal, specialists recommend reducing the portions of animal meat and increasing the intakes of those of a vegetable type. Some of the products with a vegetable protein content that they mention are peanut butter, supposedly the one that does not have added sugars, black beans or oats.
INSTITUTIONALIZE AN HOUR TO STOP EATING AND MAKE YOUR DINNERS EARLIER
When you are debating whether or not to snack after ten o'clock at night and before your brain leads you to the nachos from your pantry, don't allow it. Be strong and make it non-negotiable to stop eating them at night. What time should you stop eating? The answer is different according to each metabolism. But, perhaps around 8:00 p.m. would be a good alternative to adopt every day. There are studies that ensure that the consumption of calories after that time is associated with a higher risk of obesity, worse quality and sleep time. So everything is testing.
GET ENOUGH SLEEP
Adults must sleep between 7 and 9 hours every night to maintain the proper functioning of the body. Associated health problems can be observed below 6 hours. One of the most serious is the one highlighted by the National Center for Cardiovascular Research (CNIC) : insufficient sleep is a risk factor for cardiovascular disease. That is, those who slept less than 6 hours are more likely to suffer one of these ailments than those who respect the recommended hours.
DRINK WATER AND INFUSIONS TO SUBSTITUTE FOR SNACKING AT NIGHT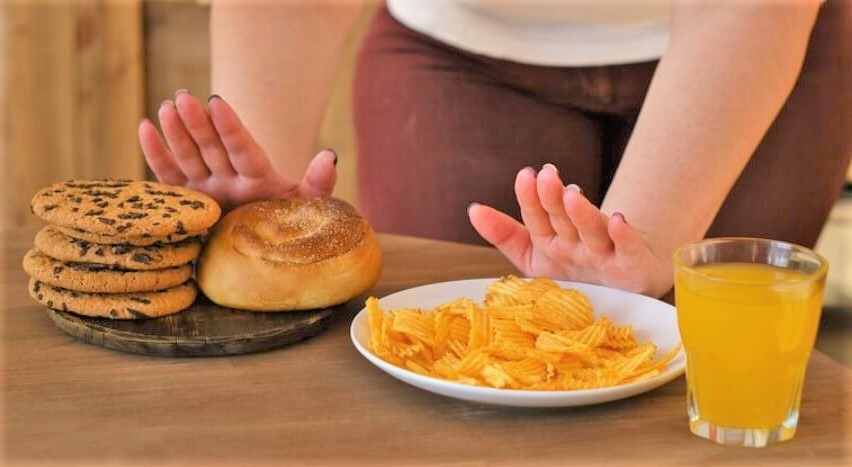 If you are getting your nutritional needs covered during the day, there are options that make you not hungry at night like drinking water and infusions. It is not a secret that staying hydrated is one of the best habits that you can have on a daily basis for a healthier life, so drink water, you will see how the desire to eat disappears, due to the satiating effect of the liquid. And start your nightly infusion ritual every night with relaxing herbal teas or chamomile, linden … No matter which infusion you choose, do the same every night and you will see how the need to snack will dissipate afterwards.
Don't miss: how to stop eating sugar

How to stop eating at night
TURN OFF THE SCREENS WHILE YOU EAT
Electronic devices are omnipresent in our society. We live continuously receiving stimuli and this affects attention. One of the aspects most affected by this circumstance is diet . Francisco Tinahones, president of the Spanish Society for the Study of Obesity (SEEDO), said that one of the problems that the consumption of potato chips entails is that they are consumed, many times, as a distraction while we do other things.
GIVE UP ALCOHOL, IT WILL MAKE YOU HUNGRIER
It has been proven that having a glass of wine or a beer makes you eat more and snack on salty and sugary snacks. Alcohol dehydrates and alcoholic beverages are addictive and less healthy. In addition, they decrease your capacity for self-control and sometimes make you make wrong decisions such as throwing yourself into the fridge for a snack and when making bad choices with what you put in your mouth.
ASK YOURSELF WHY YOU WANT TO STING
If finally, everything fails and hunger strikes in the last hours of the day, the American body suggests a battery of questions to ask ourselves: " Am I hungry? Am I thirsty? Am I tired? Am I bored? ? Am I sad? " Answering these questions may make us rethink the option of snacking between meals.
BE AWARE OF THE HEALTH RISKS OF SNACKING AT NIGHT BEFORE SLEEPING
Because eating at night and after hours, can not only make you sick more but also that you are remembering all the day after that moment you peck because you feel more uncomfortable. All you have to do is read on Google and nutrition experts the connection between eating at night and extra kilos, insomnia, poor digestion … to stop opening and closing the fridge after dinner and snacking on everything to be put ahead of you.
How to stop eating at night
Tags:
How to stop eating at night