Ham is ideal for Sunday dinner, but what can you do with the leftovers?
A lot! They make an excellent addition to a variety of recipes for breakfast, lunch and dinner.
Take the leftover meat from a ham leg or spiral ham and think of it as an ingredient for a completely different meal. If you choose to reheat the leftover ham, there are ways to dress it up.
One way is to add moisture back into the dish by including a vegetable, beef or chicken. You can also add fresh herbs and cheese to the leftovers, and make pans. Using parsley, cilantro or basil, plus a splash of olive oil, you dress the food.
Write down new and original ideas to take advantage of what is leftover.
After Christmas dinner, there is usually a lot of food leftover. Here are some ideas for recycling the leftovers from the roast ham. Turn them into simple and delicious dishes! Chefs Mcjhone and Patric shared original and creative recipes.
Freeze
If there is a considerable amount of ham leftover from Christmas, the idea is to separate it into small portions, distribute it in freezer bags and freeze it. This way, you will have different portions to prepare dishes over a few months.
Crepes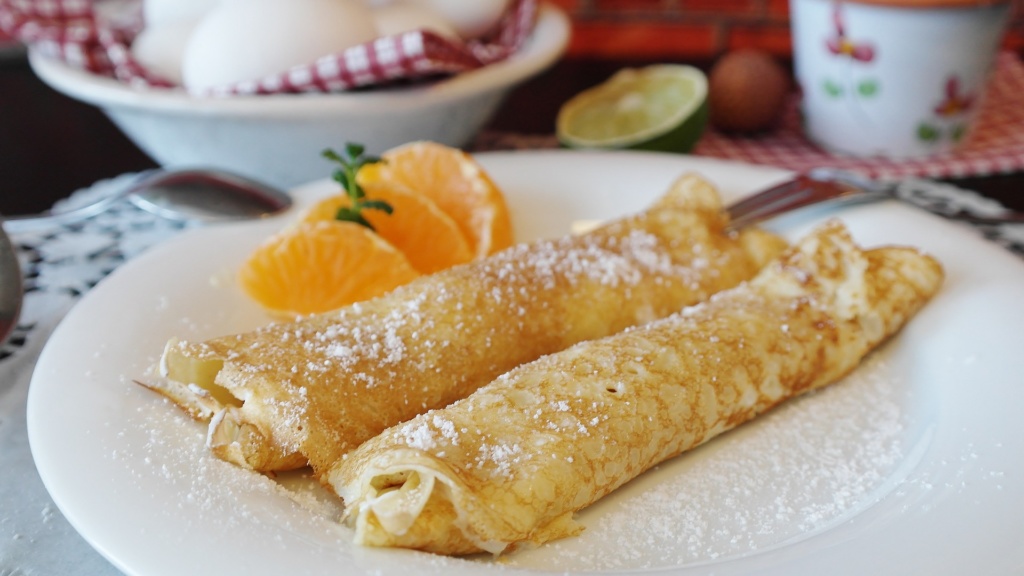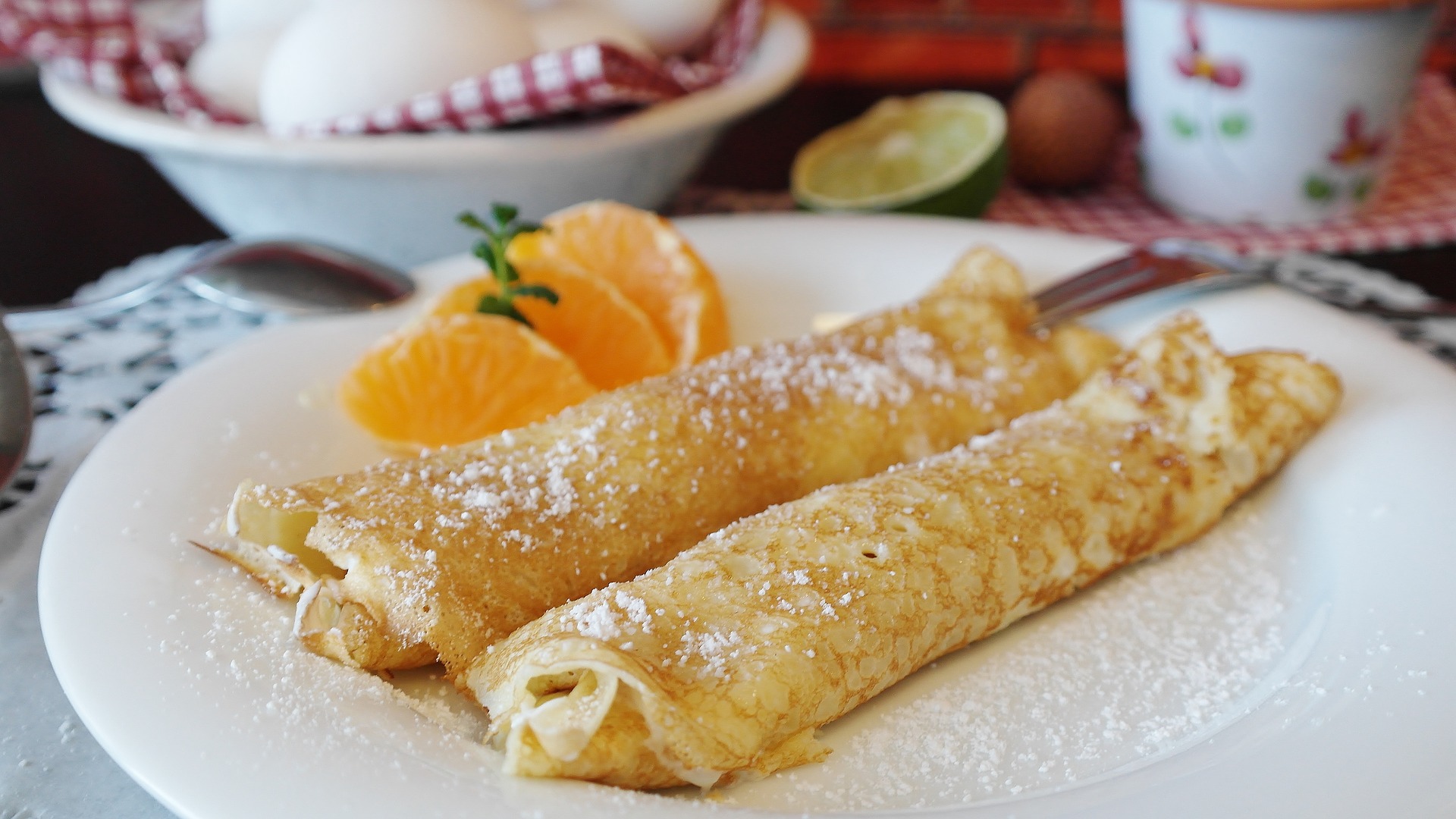 A wonderful alternative, according to Grimaldi, is to use the remains of the roast ham to fill crepes. Cut it into strips, mix it with a beaten egg, 25oz (700g) ricotta and grated cheese. Assemble your crepes, cover them with a sauce of your choice and bake in the oven for au gratin.
Crunchy sweet and sour
Paint a flaky pastry with butter. Then put another one on top, press and brush again. Cut squares, put them on a tray, sprinkle them with sugar and take them to the oven to brown. Then, open them in the middle (they swell), and fill them with ham and cheddar cheese. Mmm!
Potato pumps
Grimaldi suggested this irresistible recipe. Prepare mashed potatoes with three potatoes. Separately, chop up the remaining ham, and mix it with chopped olives and some peanuts. Combine the two preparations and make little balls. You can fry them or bake them. Easy and delicious.
Don't miss this: https://buzzrecipes.com/savory-french-toast/
Brunch
In a bowl, mix 4 eggs, ¼ cup of cream and 2 tablespoons of mustard. Sauté ham strips in a pan, with butter, chives and some peas. Put everything together and place on toast. Sprinkle with parmesan. Enjoy!
Ham pie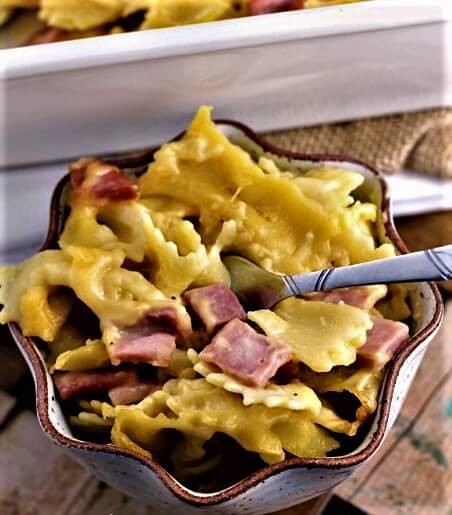 Sauté spring onions in a pan, along with diced Christmas ham. Add chopped broccoli and pour into a cake base. Mix 3 eggs, 2 tablespoons of cream cheese and grated cheese and pour-over. Bake in a medium oven for 40 minutes.
For the evening
Slice the remains of your recipes for leftover ham. Open some croissants in the middle and fill with the ham, slices of cheddar cheese, chopped hard-boiled egg, a little bit of spring onion and parsley. Brown in the oven and serve with a hot drink for tea.
Eggs Florentine
Mix boiled thickly cut spinach with béchamel sauce and roast ham in strips. Distribute in casseroles. Make a hole in the centre and place an egg. Sprinkle with grated cheese and bake in a strong oven until au gratin. You now have a rich and healthy lunch
Bake some whole potatoes for half an hour. Sauté spring onions and spinach, and add the diced Christmas ham. Cut off the tops of each potato and hollow them out. Mix the sautéed stuffing with some of the mashed potatoes. Stuff the potatoes, sprinkle them with cheese and gratin.
Salad
If you've eaten too much at Christmas, you can opt for this lighter option. Combine lettuce leaves, some cherry tomatoes, capers and cheese slices in a bowl. Slice up any leftover ham and add it to the salad. Season to taste.
Ham bread
Chef patric advised preparing typical homemade bread dough. Stretch it, and fill it with slices of Christmas ham, olives, capers, raisins and smoked bacon. Roll it up under pressure, so that the filling doesn't come off. Leave to leaven and bake for about 20 minutes at 355ºF/180°C.
Croquettes
are the first choice whenever food has to be recycled. Is there any chicken left? Croquettes! Do we have any meat from the stew? Croquettes! Are there prawns in the fridge and we don't know what to do with them? Croquettes! What about ham? Well, they make croquettes.
However, they are not the only possibility when we have a taco of Iberian ham in the fridge or some slices that we have leftover. There are many other recipes that can be prepared, some very original.
10 easiest ways to use Recipes for leftover Ham

Ham is such an easy protein to use, so let your imagination be your guide! You can use it in countless recipes to replace chicken or ground beef, it also makes great sandwiches or is perfect for eating alone!
Add it in place of chicken in a quick fried rice recipe!
Cut the leftover ham into small pieces and add it to the buttered peas.
Add diced ham to scrambled eggs or tortillas.
Put the chicken back into your favorite chicken pot pie recipe.
Serve a simple ham sandwich by frying the ham and toasting it with cheddar cheese and mustard.
Top your favorite pizza dough with ham (or add it to a frozen pizza).
Decorate your favorite baked potatoes with butter, sour cream, cheddar cheese, and ham for an easy meal!
Add ham and cheddar cheese to homemade cookies and serve hot with butter.
Add ham to almost any pasta salad or macaroni salad recipe!
Chop it up and add it to mashed potatoes or mashed cakes
Read also this: https://www.delish.com/holiday-recipes/christmas/g3094/leftover-ham/
Cooking time 20 minutes
Total time 30 minutes
Tender potatoes and smoked ham are the perfect breakfast hash topped with eggs!
2 tablespoons of olive oil
1/2 cup onion, diced
1 1/2 cups diced ham
2 1/2 cups of defrosted potato croquettes
1/2 green pepper, finely diced
4 eggs
salt and pepper to taste
1/4 cup cheddar cheese
Preheat the oven to 375 degrees F
1. Heat the olive oil in an ovenproof skillet over medium heat. Add onion until onion is soft, about 5 minutes.
2. Add potato croquettes, green pepper and ham. Cook until potatoes are lightly browned.
3. Create 4 holes in the hash and crack an egg in each hole. Season with salt and pepper and cover with cheese.
4. Bake for 12-15 minutes or until the eggs are cooked to your preference. Note that the eggs will continue to cook once removed from the oven, so do not overcook them.
Calories 396, Fat: 23g, Saturated Fat: 7gCholesterol 203mgSodium 759mgPotassium: 614mg, Carbohydrates: 25g, Fiber: 2gSugar: 1gProtein: 21gVitamin A: 310%, Vitamin C: 12.2%Calcium 97%, Iron: 2.6%.
Watch this video: recipes for leftover ham