Gluten-free recipes for beginners: Today celiac disease is present in the lives of many. Who more and who less has someone affected among family or circle of friends. And it is that the celiac population in Spain is almost 2%. That means between 450,000 and 900,000 people with celiac disease or a related syndrome.
The gentle side of celiac disease is that you can live with it if you eat an adequate diet and respect a specific diet, also in gluten-free restaurants away from home. Aware that change can be hard to put into practice, we propose the78 best Gluten-Free Recipes for Beginners for homes with celiac disease.
However, before getting into the subject, we make a brief review of celiac disease and what we can do about it to mitigate its consequences and enjoy food without the problems of this intolerance.
What is celiac disease and what effects does it have on health?
Celiac disease is characterized by a permanent hypersensitivity to gluten linked to an alteration of the immune system. It affects the intestine, causing chronic inflammation of the mucosa that causes atrophy of intestinal hairs and, as a consequence, hinders the complete absorption of nutrients.
It is a permanent intolerance that can arise at different stages of life. In some cases it appears at the time of weaning, in others during adulthood and in others, even in old age.
There are no drugs to combat celiac disease. The only treatment that can guarantee a perfect state of health consists in the absolute elimination of all foods containing gluten from the usual diet. This ensures that the symptoms subside and that the small intestine recovers its normal morphology and nutrient absorbent function.
Where do we find gluten? For a celiac, foods can be subdivided into three broad categories: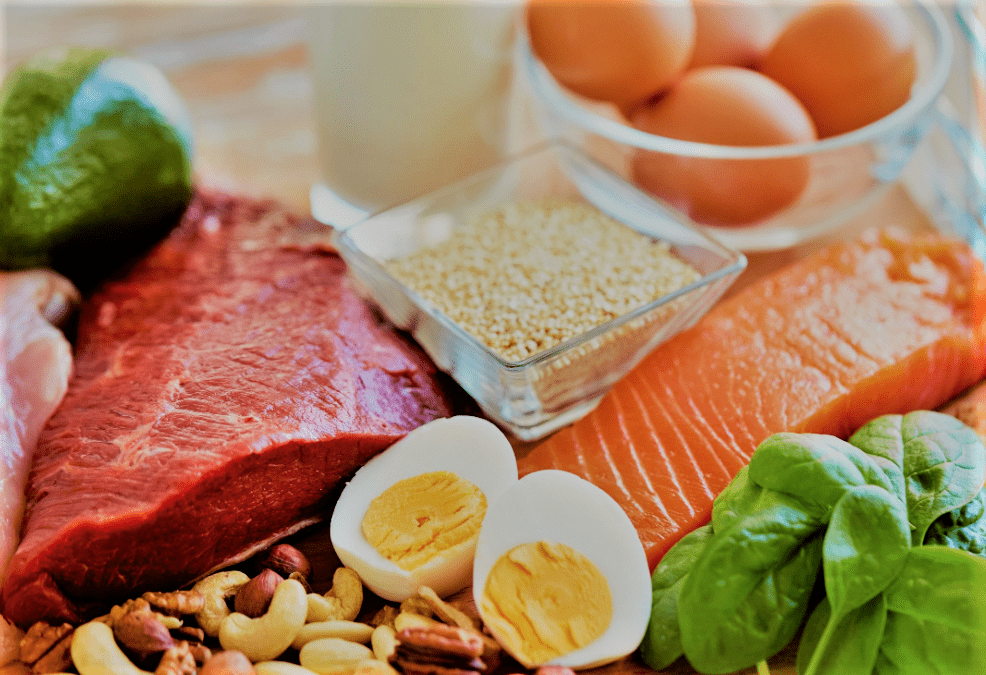 Foods allowed: they are naturally gluten-free and there is no risk of contamination. They are fresh foods, with the specific exception of grains and cereals that contain it, and also products that have been prepared to be suitable, specific for celiacs.
Oils (all types)
Animal fats
Traditional butter
Olives with and without pit or stuffed with anchovy
Pickles
Packaged popcorn
Eggs
Sweeteners, including sugar and honey
Infusions
Cheese and dairy products
Dried legumes and legumes: beans, chickpeas, lentils, soybeans, etc.
Pure cocoa powder
Grain cereals: rice, maize, quinoa, amaranth, millet, sorghum, teff and buckwheat
Fish and seafood
Spices
Salt
Vegetable puree/tuber (not added)
Fruit and vegetables
Raw nuts, shelled or shelled
Yeasts
Foods that may contain gluten: could contain more than 20 ppm of gluten (parts per million, equivalent to 20 mg per kg of finished product), which is the recognized limit as tolerable amount of gluten for a celiac, or be at risk of contamination by coming into contact with prohibited foods during their preparation and / or processing.
More Foods allowed
Various animal oils and fats
Some dairy products
Vegetables and processed vegetables
Processed meats
Legume flours
Certain dehydrated yeasts
Some processed fish
Flavoured sugars and sweeteners
Dessert preparations
Some prepared fruits
Miscellaneous grain flours
Slushies and ice cream
Sauces
Forbidden foods: all those that contain gluten or any substance capable of causing an intolerance.
Wheat products (bread, beer, flour)
Cereals and pseudocereals
Malt breakfast cereals, malt extracts and malt syrups
Common wheat and durum wheat
Farro
Spelt
Barley
Rye
Kamut
Triticale (hybrid between wheat and oats)
Bulgur
Frik (crushed green wheat)
Greunkern (Greek green wheat)
Oats (except certified brands)
Learning to identify gluten
Read also: "Rising Concern: Gluten Intolerance Symptoms on the Rise in Children – What Parents Should Know"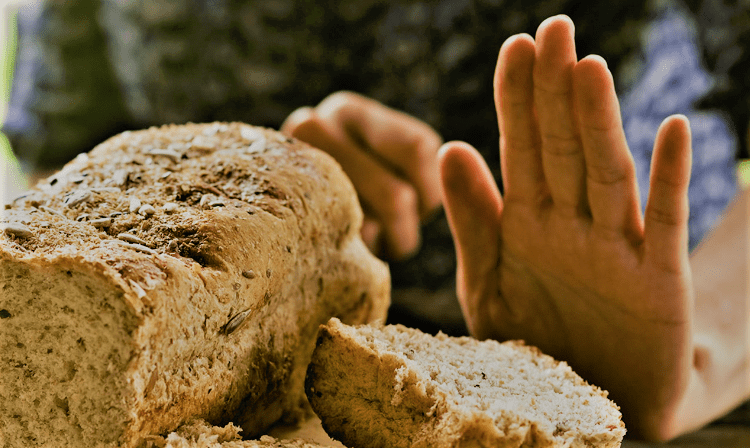 Although the industry is increasingly aware of gluten, unfortunately, it is not always clear if a food is free of this substance. To identify it, look for the barred spike seal or the "gluten-free" indicator.
If we don't find it, we read the list of ingredients. It is convenient to know that there are other ways to name gluten and that on the labels it may appear as:
Starch, starches, hydrolyzed protein
Vegetable protein
Malt or malt extract, malt syrup
Semolina or modified starches (all within the E14##)
E-1404 (Oxidized starch)
E-1412 (Diastarch phosphate)
E-1414 (Starch acetylated phosphate)
E-1422 (Acetylated distarch adipate)
E-1442 (Hydroxypropyl distarch phosphate)
E-1410 (Monostarch phosphate)
E-1413 (Phosphate starch phosphate)
E-1420 (Acetylated starch)
E-1440 (Hydroxypropyl starch)
E-1450 (Starch octenyl succinate)
If ingredients appear that are between the second or third, it is best to discard the idea of eating that product.
Several gluten-free recipes to make at home. All are very easy and quick to prepare. Here, you'll find both savory meals and sweet desserts. We all know that buying prepared gluten-free foods have a much higher price than the conventional one. With these recipes, you can make your own meals for celiacs at home. Both for children and for the oldest of the house. Next, I leave you the list of gluten-free recipes on the web.
RECIPES TO EAT GLUTEN-FREE
Snacks
Ingredients
For 2 people
Greek yogurt2
Cucumber1
Extra virgin olive oil15 ml
Chopped fresh mint, 2 tablespoons
Garlic clove1
Lemon0.5
Ground black pepper
Manchego cheese cream glasses with black olive tapenade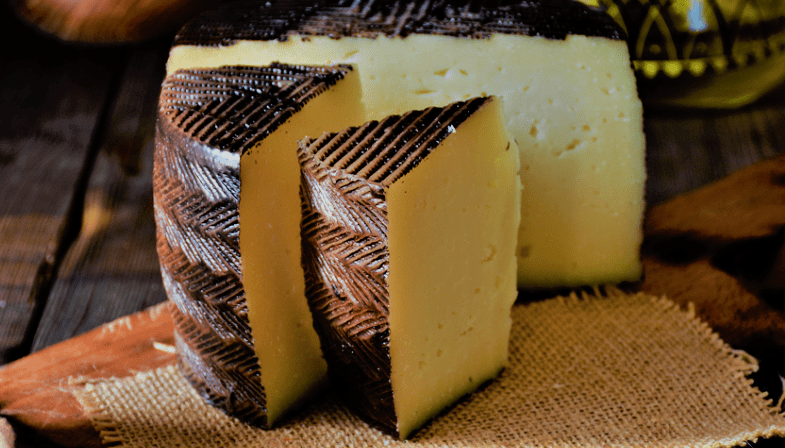 Ingredients for 4 people: 120 g of manchego cheese, 240 g of liquid cream, 4 cherry tomatoes, 40 g of black olive tapenade, 4 basil leaves, ground black pepper to taste and 2 teaspoons of extra virgin olive oil.
Elaboration: Grate the Manchego cheese.
In a scoop on the fire heat the cream and pepper, add the grated cheese and cook for three minutes over medium heat while stirring.
Distribute the mixture in shot glasses and set aside.
In another saucepan we put a little water to boil, and we make with a sharp knife a small cross at the base of each tomato.
When the water bubbles we blanch the cherry tomatoes for a few seconds, peel them and place them on top of the cream cheese.
Place on top of each tomato, a teaspoon of tapenade of black olives, crown with a basil leaf and water each glass with half a teaspoon of extra virgin olive oil.
Fat-free braised lentils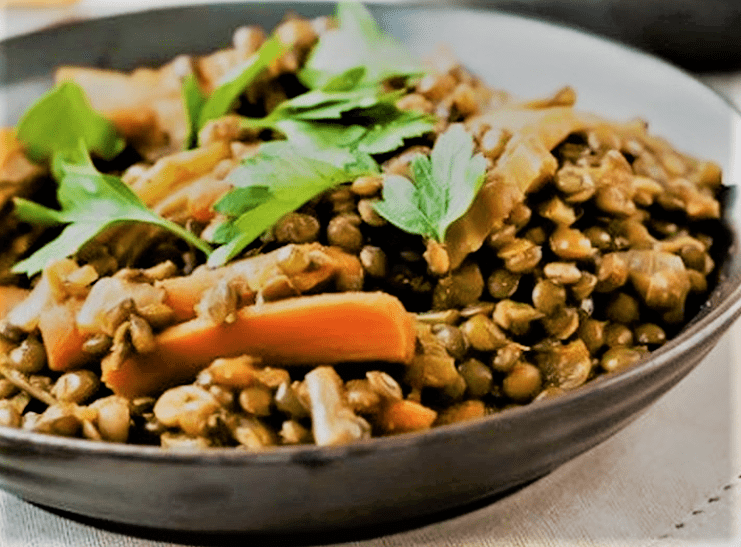 Ingredients for 6 people: 350 g brown lentils, 2 garlic cloves, 1 bay leaf, 1 onion, 3 carrots, 1 small red pepper, 1 small green pepper, water or vegetable broth (or mixture of both), salt, ground sweet pepper and 1 teaspoon sweet paprika.
Elaboration: Peel and wash all the vegetables and, in the case of peppers, pit.
Place them in a pressure cooker along with lentils (without soaking), paprika and bay leaf.
Add enough water, vegetable broth or mixture of both to cover the ingredients and close the pot, placing the valve in position 2.
As soon as the steam starts to come out, lower the intensity of the fire (medium high) and count 15 minutes.
Turn off the fire and let the steam out slowly.
When this happens, open the pot and remove the vegetables. Being whole, this will be easy.
If you prepare the lentils in a traditional pot, the procedure is the same except for the cooking time that will be longer: 50 minutes and with the lid on.
This allows you to check the point at any time.
Crush the vegetables with a little cooking liquid with an arm mixer.
We can pass the resulting puree through a strainer or return it as it is to the pot.
Season to taste, give a last boil to homogenize and serve.
Yakisoba with meat and vegetables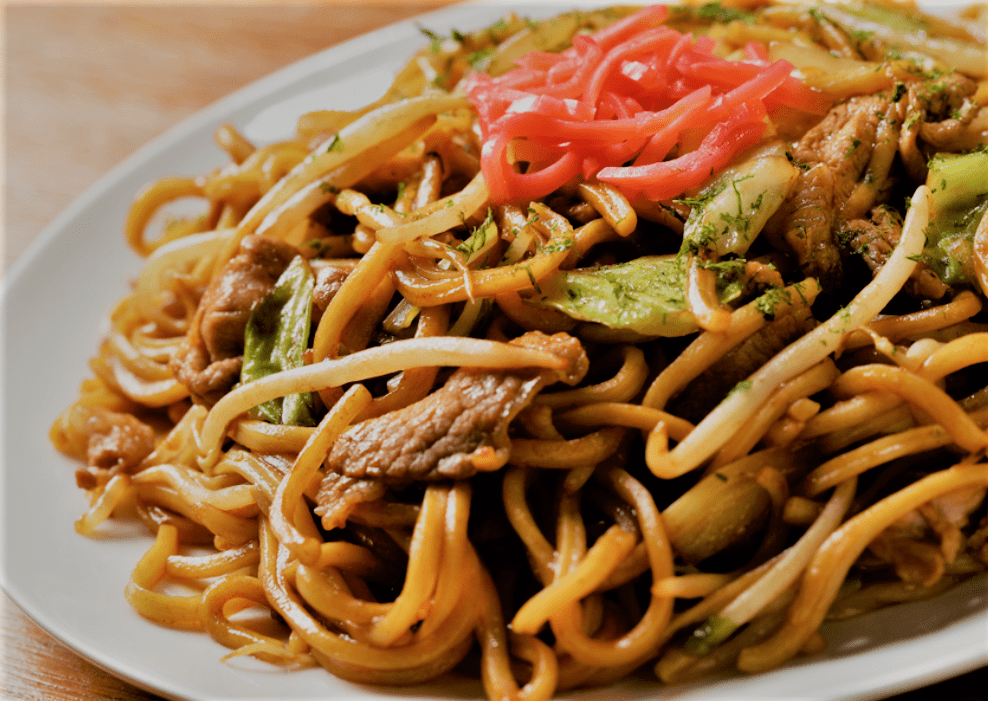 Ingredients for 2 people: 200 g of noodles, 150 g of Iberian secret, eight broccoli saplings, a piece of leek of 4 cm, 100 g of mushrooms, four tablespoons of soy sauce, 400 ml of vegetable broth, katsuobushi (dried tuna flakes) to sprinkle on the finished dish, 1 Italian green pepper, 3 tablespoons of extra virgin olive oil, Sesame seeds for garnish, salt and pepper to taste.
Elaboration: Cut the green pepper into pieces and the leek into slices.
Fry them over high heat with a little olive oil and a few drops of sesame oil in a wok or in a deep frying pan until golden brown.
Then add the pieces of broccoli cutting the saplings in half. We incorporate the meat, cut into portions that are easy to eat.
We also add the mushrooms and cook the whole until everything has begun to take color.
At that time, add the soy sauce so that all the ingredients are impregnated. Add the vegetable broth (or if you prefer, you can also use a good chicken broth), and let it cook over high heat.
While cooking everything over maximum heat in the pan or wok, we cook the gluten-free yakisoba pasta and when it recovers the boil, we count three minutes.
Take the pasta out of the saucepan and pass it to the pan where we have the rest of the ingredients running and let it cook everything together for another minute.
Serve in deep dishes and sprinkle with some sesame seeds and some katsuobushi flakes, which will give a very special touch to this oriental-inspired pasta recipe, suitable for celiacs and that everyone will like.
Of course, you can adapt the ingredients of the stir-fry to your tastes and what you have at home.
Cauliflower muffins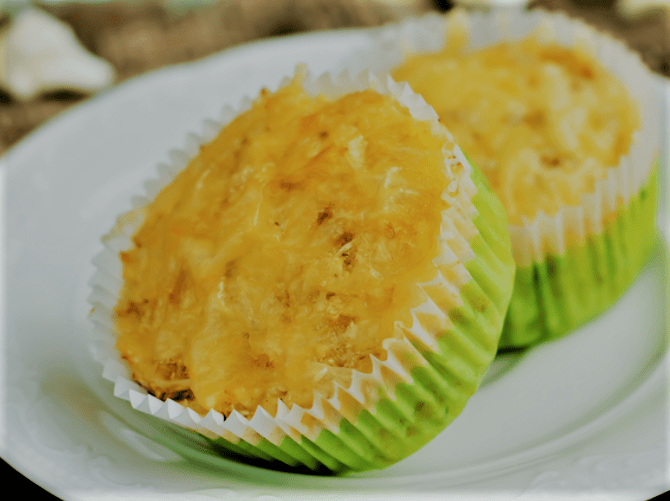 For all children, the presentation of the food is a key point when it comes to approving or not approving a new dish.
Hence, this option of muffins to offer them a meal rich in fiber and vitamins is an excellent option that they will hardly disapprove.
Cauliflower is low in fat, protein and sugar, while it provides vitamins and minerals including vitamins C, E, K and B, potassium, folic acid, phosphorus, iron, calcium, magnesium and sodium.
Ingredients:
2 <>/<> cups cauliflower.
1/2 cup rice.
5 eggs.
1/2 cup onion finely chopped or passed through the processor.
180 grams of ham chopped or diced.
1 tablespoon shredded cheddar cheese.
1/2 cup spinach.
1/2 teaspoon garlic powder.
Pinch of salt and pepper.
Preparation:
Preheat oven to 190 degrees Celsius.
Crush the cauliflower next to the rice in a processor or blender and set aside.
In a large bowl, beat the eggs with the salt and pepper.
add the cauliflower with the rice,
Add one by one the rest of the ingredients,
leaving the cheese last.
Then mix everything until it is fully integrated.
Grease the cupcake pans and fill up to two-thirds each.
Now, baked for about 25 minutes. The golden color will confirm that they are ready. Makes about 12 servings.
Gluten-free recipes for children with celiac disease: chocolate and banana cake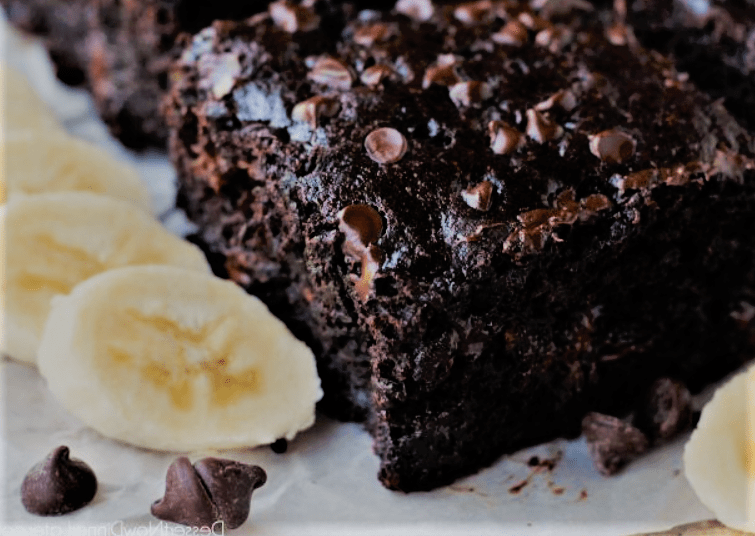 There are more and more alternatives in the flour market that allow you to create gluten-free recipes for children with celiac disease. This particular cake is an option that also bets on bananas to give moisture to the cake and reduce the amount of refined sugar. And if you guarantee a quality cocoa, you will be offering a delicious snack.
Ingredients:
150 grams of rice flour.
60 grams of oats.
50 grams of cocoa.
5 ripe and crushed bananas.
2 eggs.
150 grams of sugar.
50 ml of sunflower or corn oil.
1 tablespoon vanilla.
1/4 teaspoon salt.
1 teaspoon baking powder.
1 teaspoon of baking soda.
75 ml of liquid (milk or water, in the case of not tolerating dairy).
Preparation:
Preheat oven to 180 degrees Celsius.
In a bowl, beat the eggs by machine or by hand.
add the sugar
add the oil in thread.
Add the vanilla and crushed bananas.
In another bowl, sift the flour with the baking powder cocoa, baking soda, salt.
Add the oatmeal.
Stir well before joining all the dry ingredients with those of the other bowl.
Finally, add the water little by little while mixing.
And finally, pour the contents over a mold of half a kilo, previously greased and floured. It should be baked for approximately 45 minutes or until you try with a wooden toothpick that it comes out completely dry.
The contents of this publication are written for informational purposes only. At no time can they serve to facilitate or replace diagnoses, treatments or recommendations of a professional. Consult with your trusted specialist if you have any questions and seek their approval before starting any procedure.
Read Also :
Tags:
Easy and Delicious Gluten-Free Recipes for Beginners
,
Gluten-free recipes for beginners