vegetarian low carb recipes basis of the diet in many parts of the world is composed of carbohydrates. This food group is one of the most important, as it provides the immediate energy that the body requires to function properly.
However, the health of many people is altered by the type of flours they choose. In recent years, several studies have shown that reducing the consumption of carbohydrates in the diet favors weight loss, since when consuming them in excess they become addictive and their excess increases body fat. It might be easy for most people to substitute healthy fats and protein for flour, but what options do people who eat vegan have?
Anyone, except for a specific pathology, who wants to lose weight can follow a low-carbohydrate diet. The key is not to eliminate them altogether, but to switch to healthier options.
Rice, pasta, whole grains, corn tortillas and legumes are a source of fiber and can bring important health benefits.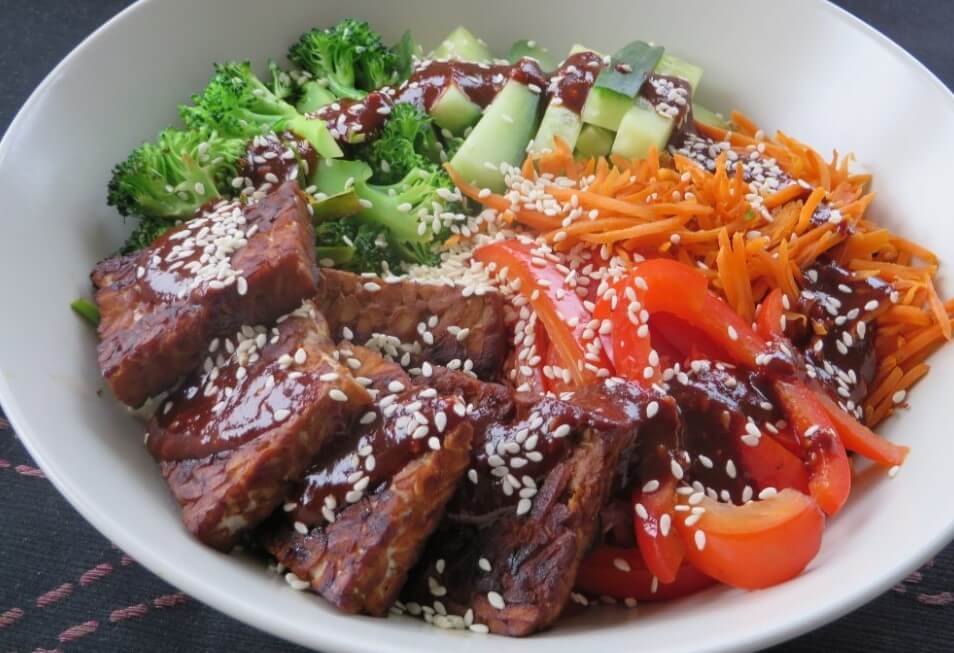 Vegetables are a large, delicious and varied group, a source of vitamins and minerals. They provide very few calories, so they should be used and should have a leading role on the plate, at the main meal times.
Fruits provide carbohydrates, however, you can choose those that have less sugar and more fiber such as apple, pear, cherries and all those fruits that have a peel. It is advisable to consume them whole to take advantage of the fiber.
Plant-based fats are part of a healthy diet. Nuts such as walnuts, almonds, peanuts, are foods that can be used in snacks. Avocado and vegetable oils can be used in salads, the latter provide omega 3 and are cardiovascular protectors.
Read also:The best keto foods list pdf
With regard to vegans, there are different types, strict vegans who do not consume any type of food of animal origin and ovo-lacto vegetarians who consume products such as dairy and eggs.
The egg contains small amounts of carbohydrates. In addition, recent studies indicate that eating eggs for breakfast helps with weight loss as they provide greater satiety.
With regard to dairy, low-fat options should be chosen. Yogurt is a source of protein, especially Greek yogurt since it provides twice as much protein as a normal one. Cheese is considered a protein for its low carbohydrate content, it is an excellent option to give more variety to preparations. All these foods provide a good source of vitamin B12, which must be supplemented in the case of strict vegans.
A good recommendation for vegetarians is the use of soy, foods such as tofu and tempeh are rich in protein and fat, it is a good option to include in a low-carbohydrate diet.
Although carbohydrates should be the main source of energy in a healthy diet, many times we want to reduce this nutrient in order to lose weight for example or to control some metabolic disorders.
If you eat a diet without meat, eggs or dairy, most of the foods in your diet surely offer some carbohydrates, however, it is possible to reduce the contribution of this nutrient in your day-to-day life .
The first thing to know is that a diet is low in carbohydrates when it already offers less than 50% of the daily calories from this nutrient. On the other hand, when we reduce the total calories of the vegetarian diet, we will automatically be reducing the proportion of carbohydrates in it.
The important thing in a low carb vegetarian diet is that the calories that are not provided by carbohydrates are offered by quality proteins or fats if we do not seek to lose weight but only control the intake of this nutrient.
Low Carb Diet
Low Carb Diet for a Vegan
Breakfast
Whole wheat toastChopped egg
Breakfast
spotted rooster
Morning snack
AppleAlmonds
Morning snack
StrawberriesWalnuts
lunch
Fish filletSteamed vegetablesGreen salad
lunch
ChickpeasCurry tempehGreen salad
Afternoon snack
Corn tortillaWhite cheese
Afternoon snack
Soy milkPeanut butter toast
Dinner
Chicken breastChayote hashGreen salad with olive oil
Dinner
Grilled tofu with mushroomsSauteed vegetables
Night snack
Light yogurt
Night snack
Soy yogurt
The most frequent mistake when we start a vegetarian diet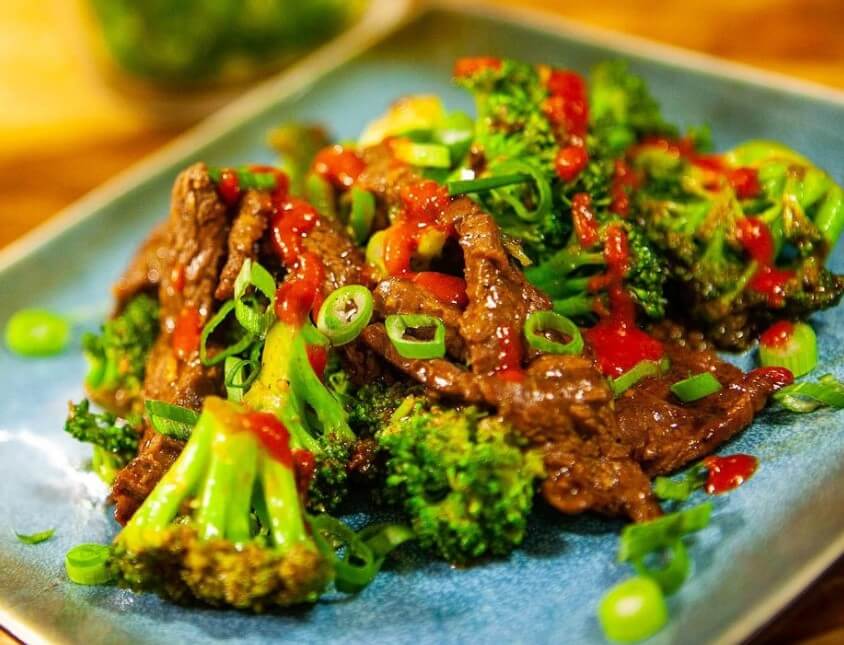 It is very common that when you start a vegetarian diet you go to a variety of foods full of refined carbohydrates or sugar , so we are making a big mistake that causes nutritional imbalances in our diet.
So, we must avoid foods of vegetable origin with sugar or refined flours such as industrial pastries, cookies, commercial snacks, soft drinks or other sugary drinks, commercial juices, sweets, ice creams or vegans, among others.
There are a variety of vegetarian foods loaded with sugar that may be increasing the calories and carbohydrates of the diet in addition to offering poor quality nutrients such as trans fats or sodium. Therefore, a first step to achieve a diet low in carbohydrates while being vegetarian is to reduce the intake of the same and above all, avoid processed foods .
Choose whole grains and legumes
If we switch to whole grains, we will already be reducing the proportion of carbohydrates in the diet, as they contain more protein and are also easily satiating, so they can help us reduce the portion ingested compared to what we ate of refined cereals.
On the other hand, an excellent alternative is legumes , rich in vegetable proteins and fiber and with a much lower proportion of carbohydrates than cereals, so they can offer quality energy helping to achieve a low carb diet .
So, we can change the breakfast cereals for quinoa or oatmeal , use brown rice in replacement of white rice, choose amaranth, whole wheat flour and other whole grain cereals to replace the refined ones .
On the other hand, this implies reducing the consumption of processed foods that not only can have hidden sugars but also a large amount of sodium, trans fats and additives that are not recommended for the body in excess.
Fruits, vegetables and seeds with more protein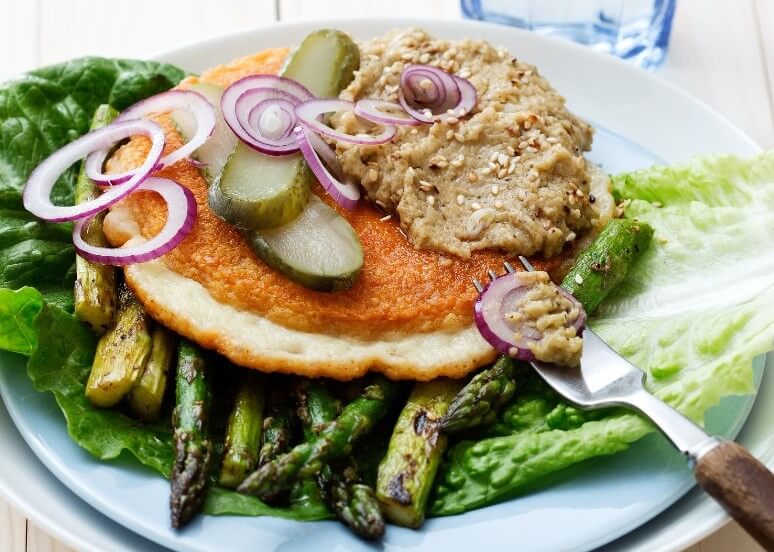 Although vegetables and fruits offer carbohydrates in a minimal proportion, this is their main nutrient in the vast majority of them, as there are some exceptions that we can use if we want to achieve a diet low in carbohydrates and with more proteins of vegetable origin.
The seeds and nuts will be of great help to satisfy us without resorting to sources of hydrates, since they offer above all vegetable proteins and good fats for the body, accompanied by fiber and other nutrients that will undoubtedly be welcomed by our body.
In addition, we will prioritize the use of fresh fruits and vegetables with skin that are more satisfying and have less sugar than their juice for example, and therefore, can also help us achieve a low-carbohydrate diet being vegetarian.
A diet reduced in carbohydrates is possible being vegetarians, we only have to choose the foods in our diet properly with the aim of avoiding sugars and refined flours as well as adding proteins and fiber with foods of plant origin that satisfy and nourish us wisely.
Dishes with tofu
The tofu is a soy derivative that offers 10% protein, an amount not too high but the quality thereof is very high, which is why this ingredient is widely used in vegetarian diets.
In addition, it is a very versatile food that we can use in sweet and savory dishes to add protein to the daily table. Some high-protein recipes that we suggest trying are:
Grilled tofu with Cajun spices: a very satiating preparation, ideal for a dinner that can be solved in minutes and accompanied by a salad of legumes or fresh vegetables if we are looking for a preparation for a hot day.
Baked tofu meatballs: this recipe includes eggs, so it is not suitable for vegans, but for ovo-lacto-vegetarians. It is a dish rich in fiber as well as protein so it is easy to fill.
Sauteed tofu: if we want a simple and versatile recipe to accompany steamed vegetables or serve with fresh salad, this sautéed tofu is ideal.
Quick stir fry of tofu and kale with sesame: a simple dish with all the virtues of kale that, in addition to protein, adds fiber to the recipe and is ideal to fill ourselves with good nutrients.
Vegan tofu scramble: tofu can replace the egg in this very simple vegan dish that we recommend to solve the meal in minutes and that we can accompany with a variety of vegetables, fresh or cooked.
Crispy tofu with sesame bites: the combination of seeds and tofu not only allows you to achieve a lot of proteins per serving in this dish (more than 12 grams) but also, high calcium content.
Tofu-based pizza: if you are a pizza lover and are looking for an option without refined flours and with much fewer carbohydrates, this tofu-based pizza may be the ideal alternative.
Preparations with textured soy and tempeh
The TVP is the ideal replacement for meat in vegetarian diets: it is rich in quality protein and adapts to all kinds of preparations. The tempeh is a soy derivative fermented.
With these ingredients, we can make the following protein-rich preparations
Lentils Bolognese with Textured Soy: Lentils are one of the legumes with the most protein, and soy Bolognese completes the vegan dish with plenty of this nutrient.
Vegetarian chilli: a simple recipe based on beans and textured soy that allow obtaining a high protein content without any ingredient of animal origin.
Tempeh with mushrooms: for a protein dinner that is easy to make, we can prepare this base tempeh dish that, of course, admits other sertas and vegetables according to the season we are in.
Vegan Guacamole Tacos: Quality fats and lots of protein in this Mexican- flavored recipe ideal to share over a casual dinner.
Vegetarian lasagna Bolognese: without dough and with textured soy, we will have a portion of lasagna very reduced in carbohydrates and with excellent quality proteins that will provide satiety to the body.
Recipes with seitan
The seitan is a derivative of wheat, so it is not suitable for coeliacs but offers vegans and vegetarians a high proportion of plant proteins that are ideal to replace meat. Some dishes that we recommend trying are:
Seitan skewers with vegetables: a very easy recipe to make ideal for a vegetarian barbecue or for an informal dinner.
Seitan with almond sauce: this dish is recommended to show off and it is very easy to prepare. In addition, it is an option rich in protein and calcium.
Stewed seitan: we can use seitan as if it were meat and this dish proves it: a stew with a variety of vegetables that make the recipe lighter and more satisfying.
Dishes with lentils, beans and other legumes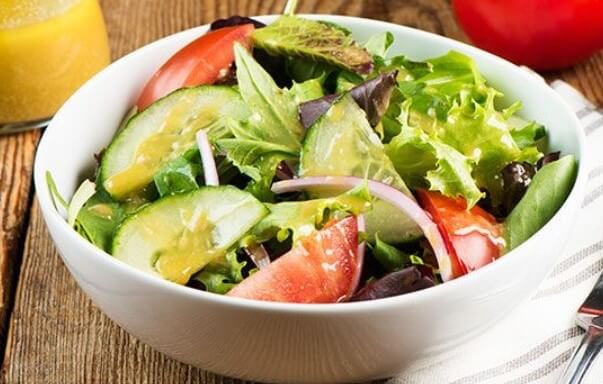 In addition to soy and its derivatives, other legumes are also a source of protein in vegetarian diets, offering much less carbohydrate than cereals and their derivatives. Thus, some dishes with lentils, beans and other legumes that we can put into practice are:
White bean salad with assorted tomatoes: for a light but the satisfying meal we can prepare this simple and quick recipe that does not require cooking if we use canned vegetables.
Lettuce tacos with lentils: an option without flour or cereals of any kind that we can prepare in a very short time and is ideal to fill ourselves with quality vegetable proteins, as well as healthy fats.
Chickpeas in a spicy sauce with soy marinade: Chickpeas and textured soy in this dish result in preparation with more than 20 grams of protein per serving. Ideal for a satisfying meal.
Vegan Salad of Roasted Chickpeas and Kale Kale: a very nutritious option, with a lot of fiber and vegetable proteins that allow you to achieve a lunch or dinner that will calm your appetite with ease.
Bean and sweet potato burger with brown rice: a preparation without refined flours and with many proteins derived from beans. Ideal to replace hamburgers with meat or cereal only.
White Beans with Vegetable Julienne Curry: This is a light dish, with high water content and with proteins that will provide satiety easily.
Recipes that include dried seaweed
The algae desiccated, especially spirulina and nori, are heaping protein options that can add to different dishes, as shown below:
Spirulina shake: for a post-workout breakfast or snack, this shake will be refreshing, hydrating and protein.
Seaweed and Chinese mushroom soup: a very light and hydrating dish that, although it is advisable to serve hot and therefore ideal for winter, we can also try it cold, during summer.
Wakame seaweed salad with sesame: an option as a starter or as a garnish for a legume burger or a sautéed tofu. You will add more protein and fiber to your food.
Seaweed salad with cucumber: an alternative to the previous salad recipe, which we can prepare in a very short time to serve as a garnish for another protein dish.
Tags:
vegetarian low carb recipes